MUNITIONS TRAIN AT CALVA JUNCTION
PHOTOS AND INFORMATION: Tim Harris, Ambleside.
Locomotive 31217 approaching Calva Junction from Seaton with 12 loaded vans from RNAD Broughton Moor on 05 February 1992. It was necessary to split the train here before reversing to Siddick, as 12 vehicles were more than the head-shunt could accommodate.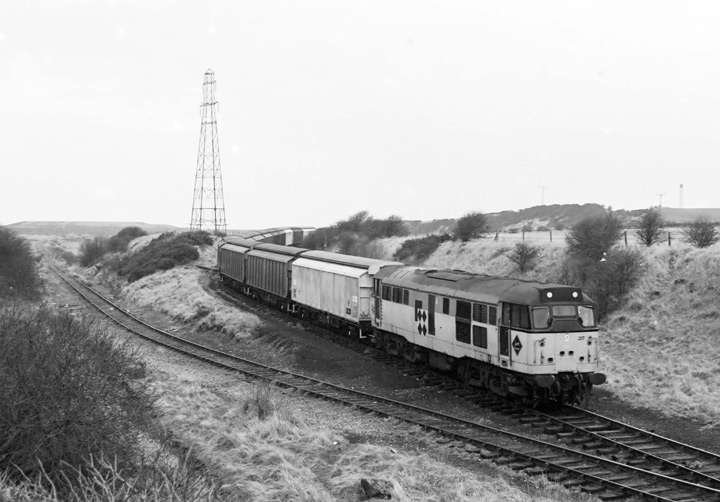 ---
Return to the Calva Junction page.