WORKINGTON GOODS YARD
This gritty, grainy shot (400 ASA film is much better these days!) somehow reflects the atmosphere of this industrial scene taken one evening in 1979. The street-lighting glows along Berry Street, and a welcome was still to be had in the 'Belsen' - more properly known as the Prince of Wales - public house on the Quay.
The lighting from the newly-erected Continuous Casting Services Department building opposite the Drybread works shines forth, and the lowering hulk of the 'Basses' still stands, straddled by the British Gas microwave-link communications tower and the Pentagon chemical plant at Oldside. Columns of mercury-vapour lamps throw pools of light onto the glistening rails of the still-busy goods-yard, and the fading greenery of the Berry Street allotment gardens grows ever darker. A towering mass of scrap cars pushes into the right-hand of the shot, from Lancaster's yard, and the tummocky lump in the right foreground covers a railway workers' WWII air-raid shelter.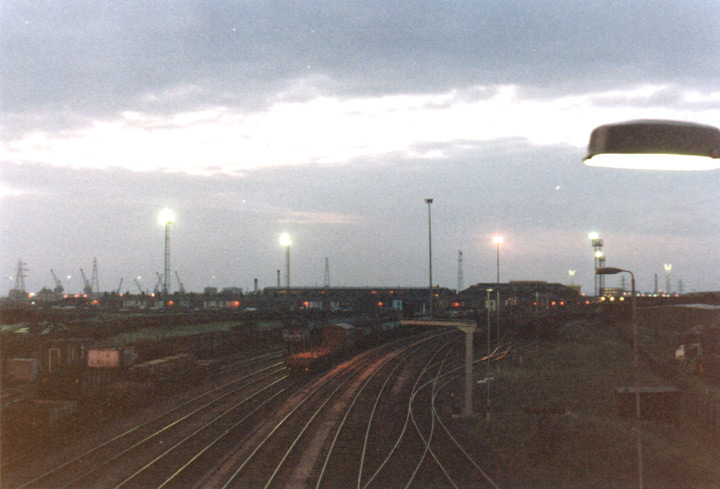 ---
Return to the Goods Yard page.