THE "RITZ" CINEMA.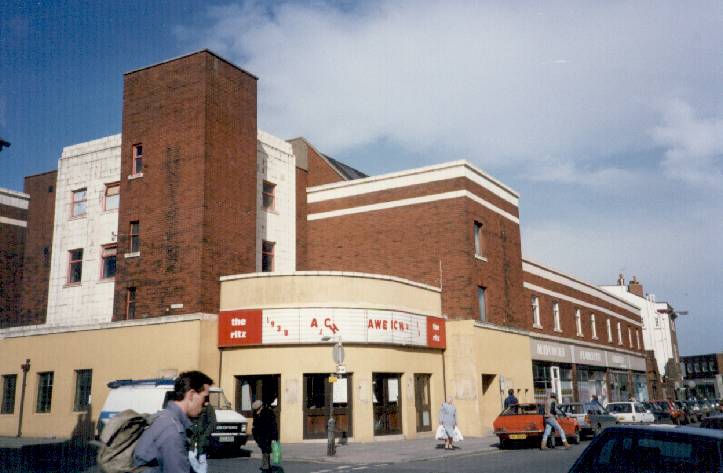 The "Ritz" cinema, looking down Murray Road, the metropolis of Workington.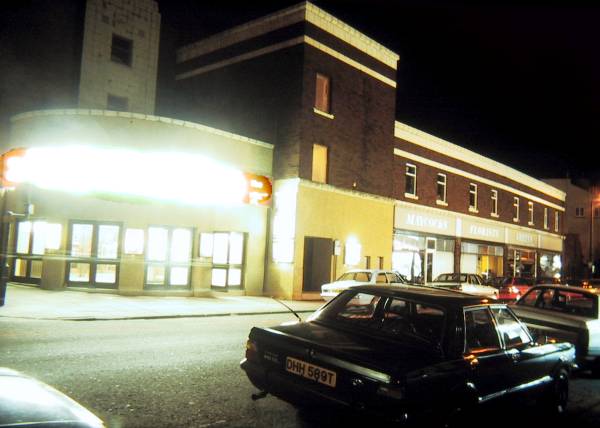 The last picture show? Well, not quite. The movie showing at the time was "Nightmare on Elm St." The "Ritz" closed shortly after this film was shown. Signs of dereliction are evident in the boarded-up windows.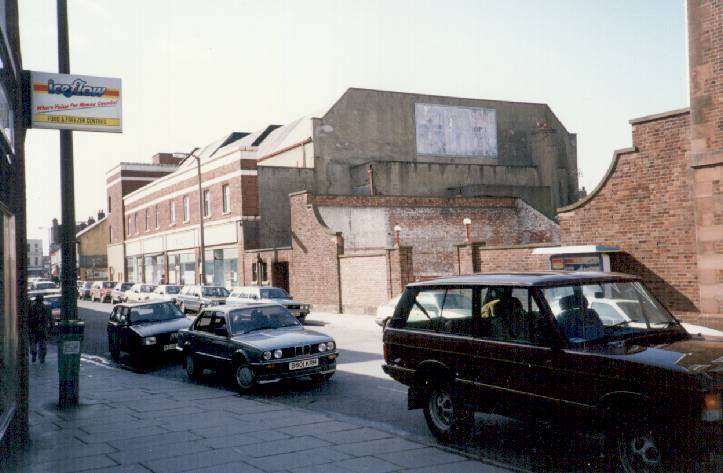 The view looking up Murray Road. Note the pleasing facade and entrance to the old Post Office yard, with its "Art-Deco" styling and period ball-lamps. I am told that the old Post-Office building is to be turned into a restaurant.
---
Home | Contents | Defence Architecture | Links | E-Mail
---