THE OLD C & W RAIL BRIDGE AND BAPTIST CHURCH.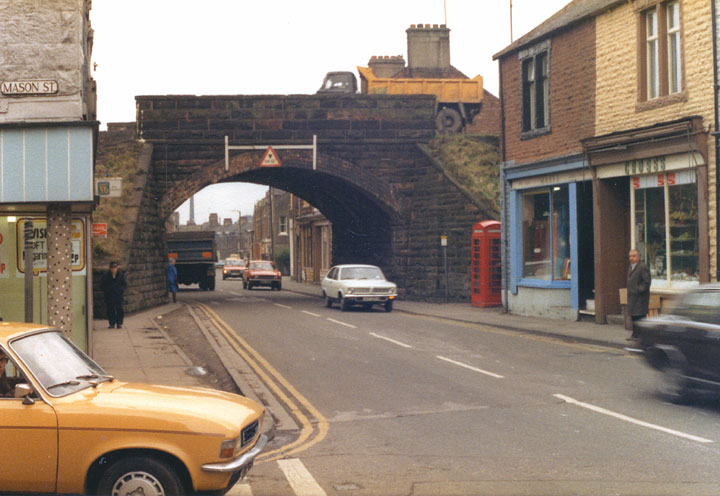 Note the quality of motoring in downtown Workington in the late 1970's..... Two Allegros and a Marina. (I suspect that the blurred car to the right is a Marina as well... I must have used a slow shutter speed!).
Below:
I was very kindly given the two monochrome photographs on this page. Other shops as I remember were Kelsick little's Decorators (next to the bridge), and Alec's paper shop. Through the bridge on the left were Cross' Greengrocers and Parness' Chemists. I seem to remember the other shops being a baby-clothes, or dressmaker's(?) shop - 'Mary's' - and one which always looked to be closed down. A K6 telephone kiosk shies away to the left in the recess beneath the bridge buttress.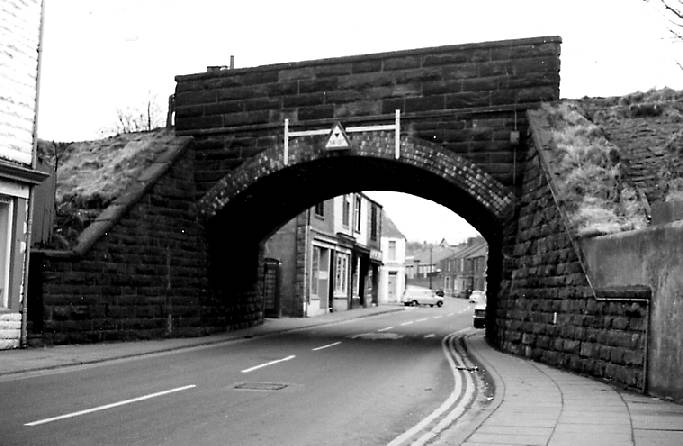 Demolition!
Walter Willson's shop was still on the corner of Mason Street and Harrington Road. Next door - adjacent to the bridge - was Toole's Tobacconist and Sweet-Shop.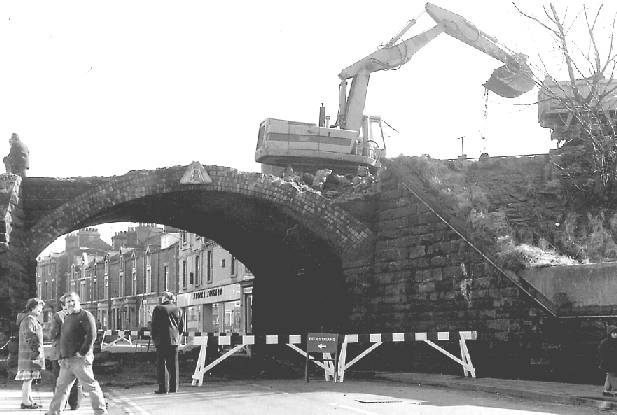 Harrington Road Baptist Church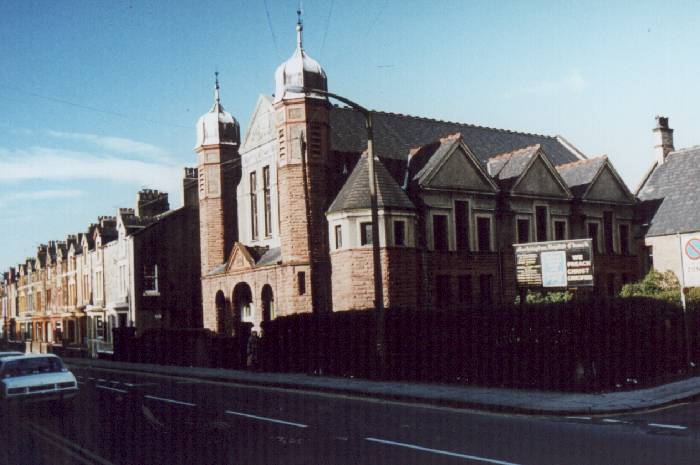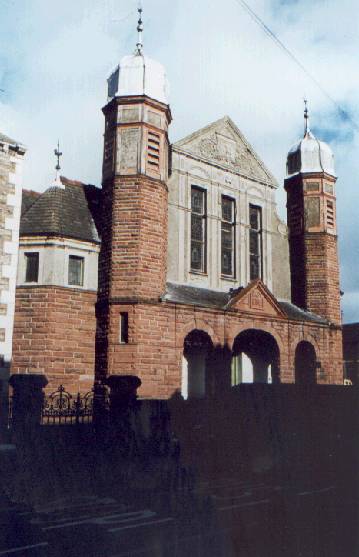 This church was on the corner of Harrington Road and Gray Street, opposite what was Archer's Bakery. I can't exactly remember when it was demolished - Early 1980's, I think.
---
Home | Contents | Defence Architecture | Links | E-Mail
---