PLOT
REACTION TIME IS A FACTOR IN THIS SO PLEASE PAY ATTENTION
Blade runner the game was released by westwood Studios in 1997. The game is made up of full motion video like footage, using the then latest voxel technology.
The game spans four CD's, the maximum installation is no less than 1.7GB and the game takes the best part of 36 hours play time to finish. There are around thirteen game endings, and because of the random generator in the game, you don't know who is a replicant until you 'retire' them.
You play a Blade runner named Ray McCoy. The time frame makes you play along side the film - in several locations, people tell you that a Blade Runner has already come (Deckards name is on the police HQ score board for the shooting range, and both Hassan and the fishmonger on aniamoid row tell of him)
You have several other Blade Runner along side you, most noticably is a cute chick called Crystal Steele, but her presence at No 1 on the score board is there for a reason.
A group of replicants have hijacked a 'moonbus' and crashed onto earth. They are after the genetic information from their creators because they want to change the fact that they only have four years to live.
Elden Tyrell, Hannibal Chew, J.F. Sevasttain, the Twins, Eisenduller, and Moraji are the genius' responsible, and each one specialises in one part of replicant tchnology. The excaped replicants are Nexus 6, greater in both strength and intelligemnce to humans. It is your job as a repdectective to track them down and kill them - but if you retire a human, your career is over.
To help you distinguish, the LPD have design a machine called Voigh Kamph. It can tell a replicant from a human because the Tyrell corporation made the Nexus 6 unable to produce emotions. A four year life span made it so they could not have enough time to create their own, and a false memory makes them not realise that they are indeed synthetic.
You have a pet dog, but is it real? Are you real?
You begin the game looking at a brutal animal massacre, but are the animals real? Why woud somebody kill fake animals anyway?
Runciter, the guy who owns the shop is a pervert intend on sstealing the young Lucy's body for himself, Lucy is not squeeky clean herself, as you discover...
A Large groups of people play a lot of tricks on you, you have to filter out the crap and get the job done. A 230 ESPER unit is yours to help, as well as a KIA personal PC. You can help other rep detects, or go it alone - they may not be trustworthy themselves.
A plot that twists and turns like the real movie is impossible to describe well here, but suffice to say that you will ucover more than you thought you would, and at the end of it all you still will not know if you are real or a replicant yourself.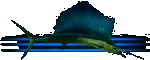 RANK MY SITE BY CLICKING BELOW:

PRESS BACK IN YOUR BROWSER TO RETURN TO PREVIOUS SCREEN
(C) 1999 RICHARD STEVENS