Manaccan

Manaccan is first mentioned in a Charter of King Eadger, dated 967. At this time it was called Lesmanoc - "Place of the monks"
The parish of Manaccan, St Mawgan, St. Anthony, St Keverne and St Martin all form part of the Lizard peninsula known as Meneage - Monkish Land.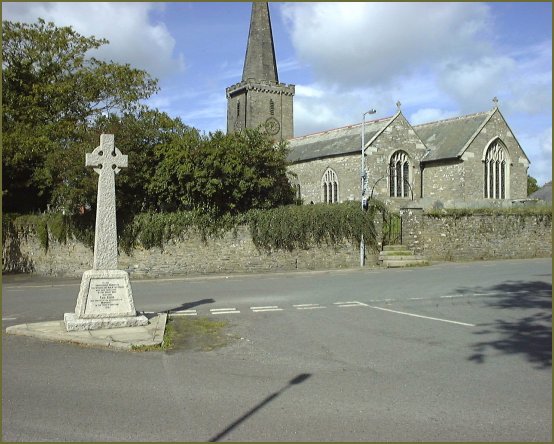 The Church
The Norman built a cruciform church in the 12th century, of which quite a lot remains today; a vast amount of the walls of the chancel and south transept, and also the south wall of the naive.
The two south windows in the chancel appear to be Norman, but their heads reworked in the 13th century into pointed arches. The drain into which is poured water used to wash the vessels of Holy Communion ( piscina)and a shelf, in the transept, were all also built in the 13th century as was the Holy Water basin near the south door.
The Tower was built in two stages. It was began in the 14th century and completed in the 15th. In the leter years of the 15th century the north aisle and chapel were added.
Three of the six bells date from 1712, they were recast in 1902, the others were added to commemorate the coronation of Edward VII.
The chalice dated from 1600 and a flagon of 1680 are both silver. Most of the other pieces date from around 1730.
The earliest incumbents whose names were recorded were rectors. In 1275, Henry de Esse, son of Lady Joan Bozun, gave one third of the Manor of Minster (Manaccan) to the Bishop of Exeter. Since 17 August 1275 the incumbents have been vicars.

Email with any comments or queries