Egg faberge handmade in Wales by Lis Williams


Lis Williams
Mynach Egg Designs
Devils Bridge, Ceredigion,
Wales, UK
SY23

Tel & Fax: 01974 282 371

International: +44 1974 282 371

E-mail: info@mynacheggdesigns.co.uk

Web Site:   www.mynacheggdesigns.co.uk

Our egg designs are made to order for Births, Weddings, Anniversaries, Special Occasions, Birthdays, Xmas Tree Decorations, any occasion you can think of. You can count on us to help you celebrate it with a lasting and cherished piece of art. All come in a presentation box for that ideal gift.

Commission work is undertaken as well. We can print any picture, family, pets, scenery or special occasions on to any size egg. Most of the eggs are from our own free-range poultry.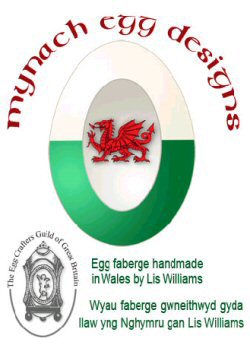 Please visit
our   web site
for more information.