ASSAULT SUIT LEYNOS
aka TARGET EARTH

NCS/Masaya 1990?

2D 'Mech' Shooter

SEGA MEGA DRIVE/GENESIS
(Scans - JPN version)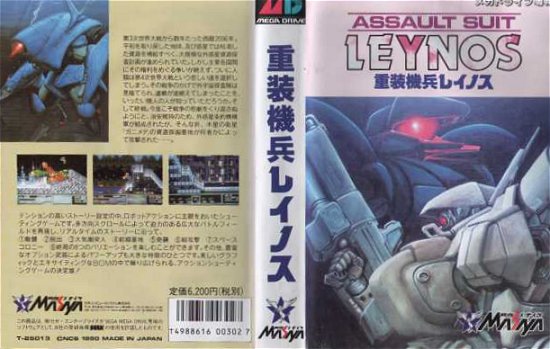 The first game in the Assualt Suit Leynos series was a very inventive mission-based mech
shooter notorious for its' toughness.. The graphics may be small and pretty basic by today's
standards but the gameplay and challenge remain impressive to this day. I loved the
'free-aiming' of the weapons in this game compared to your bog-standard left-right-up-or-diagonal
aiming systems in so many Megadrive platform shooters. And the albeit limited AI of the allied mechs
fighting alongside you was kind of cool in its day. The 8 varied and incredibly tough stages were
certainly a bugger to get through intact and anyone who can claim to have beaten the game on
the stock 3 credits surely deserves some kind of medal! The follow up
Assault Suit Leynos 2 returned to the formula with much-improved
graphics on the Japanese Sega Saturn.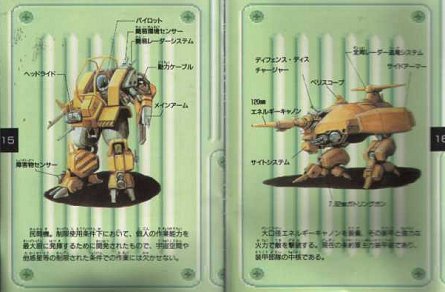 The device on the left reminds me of the carry-all at the end of Aliens..
while the doobrie on the right kinda looks like ED-209 given an orange paint job eh?
Nice stuff though, didn't get any of this with the Western release..

BACK