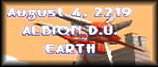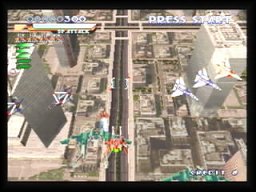 Raystorm kicks off with a rather
unoriginal 'Flying over City' stage -
apparently this is 'Albion' - England? So
this may be a future London.. Watch
out for hostile fighters and stealth
bombers which share your airspace. Not
a single red bus in sight though..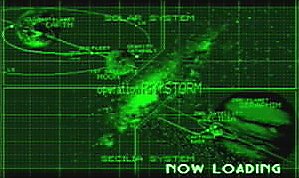 Your first mission: Cut through the enemy invasion
fleet in the skies above your home planet in order to
leave Earth orbit enroute to the enemy Homeworld.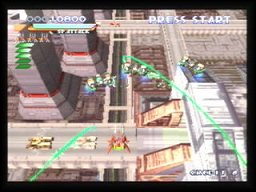 Roving tanks on the ground try to halt your
progress by taking pot shots at you - sort
them out with a barrage of lock-on lasers.