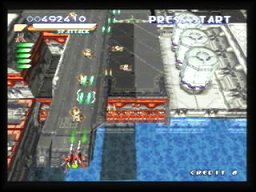 Suddenly you come across this huge enemy installation poking out of the water. Blast fuel tanks, cranes, aircraft on their launch pads, and lots of little tanks for bonus points..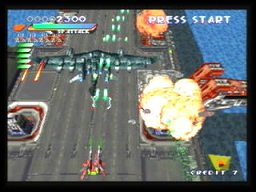 There seems to be some kind of runway at
the end of the platform here.. with another
big stealth bomber in the process of taking
off. Get a few hits in before it gets airbourne.