KYUKYOKU TIGER II (Twin Cobra 2)
Taito/Takumi (Naxatsoft) 1995
Arcade/Sega Saturn
| | | |
| --- | --- | --- |
| | The follow-up to the original 1987 Taito/Toaplan shooter Twin Cobra is a very nice if not exceptional vertical shooter in the Raiden mould, as was its prequel. Tiger II was actually created by Takumi, formed from former Toaplan staff after the company (producer of the original Twin Cobra/Kyukyoku Tiger game) ceased trading in 1994. I always thought of the original game as a kind of Flying Shark with choppers.. This time around the heli's look a little more futuristic, the 'smart' bombs are bigger and more impressive, and there are a few 'zooming into the screen' background effects and graphic niceities to spruce up the action. Best enjoyed with 'Ride of the Valkyries' playing at full volume on your Hi-Fi.. ;) | |


Here's the Sega Saturn version, Kyukyoku Tiger II Plus.. a truly
excellent arcade conversion which I'd rate exceptionally highly as a port. The Saturn game has no discernable slowdown, flawless graphics straight from the arcade and most importantly it is a blast to play. A first rate job
by conversion staff at Naxtsoft.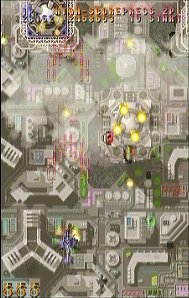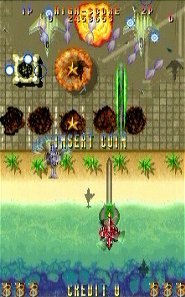 (Left) The firepower is a bit more advanced than Twin Cobra, and differs slightly
between the players for a bit of variety. (Middle) Nice transparent cloud effect
as you overfly the enemy city on the first level. (Right) Stage two - all gleaming
tropical seas and desert island bases and reminiscent of the original game.

More screenshots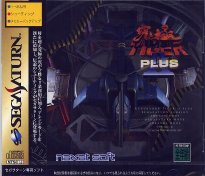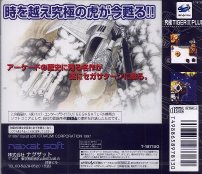 Saturn Coverscans: Click for full size pics!

BACK