The Nazi's Ride Again
by Spifferaneous.
I liked this set by Spifferaneous very much when it first appeared. It has an excellent blend of graphics (combining some from the original Wolfenstein 3-D set, and others from the Spear of Destiny set).
I just added 2 extra levels to it, (the 8th, and the secret one), and the bugs in the 3rd and 6th levels have now been eliminated.
Some adjustments were also made to the 5th level.


A specially edited version for Acorn and Archimedes users is now available.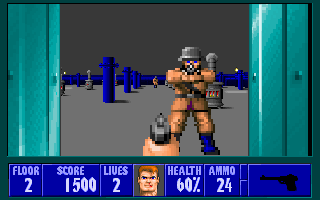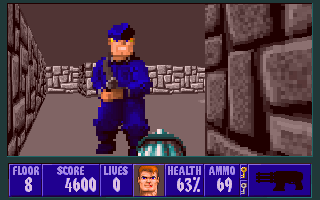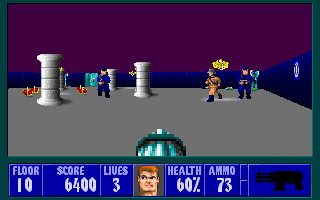 Some screenshots from the game
ps. the version I posted prior to 4/12/99 had a 'sparse page' error on the 2nd level. Thanks to M.A. for pointing this out. This has now been corrected in this new version.


Download it here. (PC version - changed files only)


Acorn version, now available here.


The Nazi's Ride Again SDL Version (PC version - all files included). Vista/Windows 7-compatible.
Brian.

Back

Back (Acorn)