CATCHUP SEA CHARTERS
NOW OPERATING FROM EASTBOURNE SOVEREIGN HARBOUR
DEEP WATER WRECK FISHING SPECIALISTS & LUXURY BOAT CHARTERS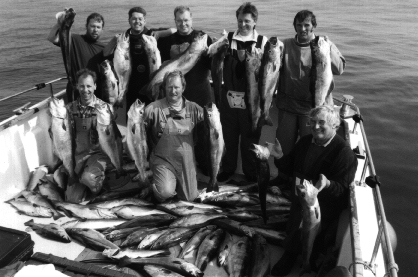 WELCOME TO OUR WEBSITE: You will find a great selection of pictures, catches, information and help on all our pages! Please click onto the headings on the list below to find out more!
MONTHLY NEWS UPDATE ON CATCHES:

WRECKS:
"CATCHUP III":( Pictured here ) is a brand new state of the art LOCHIN 40ft
SPORTS CRUISER. BRITAINS "FASTEST LUXURY SPORTS FISHING BOAT" OPERATING DAILY FROM THE SOUTH COAST! 30 Knots.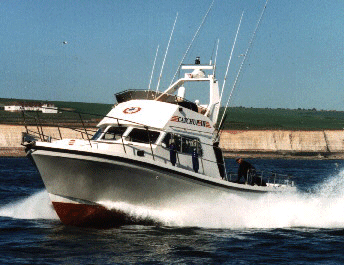 AS SEEN ON: "SKY SPORTS", ITV, & REX HUNT CH7
SPONSORED by PENN FISHING TACKLE
ONLY THE BEST WILL DO! ENJOY YOUR TOUR!