The Capes Trophy
---
Even though the Capes Trophy was not originally an official NCCL tournament, it has always had very close links with the League and most of its entrants and winners are teams that play or have played in the League.
The competition came about because John Capes was relatively new to chess and had been introduced to 5-minute chess by W.B.Hasse. However the older members of Enfield CC disliked 5-minute chess - too noisy, damages clocks etc. So he organised the Capes Trophy. The first was held upstairs in the George pub (the spiritual home of the NCCL), it attracted eight entries and was won by Finchley. It was never intended to be an annual competition but somehow the tournament has kept going ever since, even during the eight years where John virtually gave up chess! 1984 is the only year where the event wasn't held, due to problems finding a venue. The best attendance has been 27 teams! All the entry fees are put back into prizes and John hires the venue out of his own pocket.
Even though John has played in every event, probably the only player to do so, he has only won it once in 1968 (see picture below).
The trophy itself was designed by Henry Callaghan, then Chairman of the League.
At the 50th anniversary tournament John Capes handed the tournament and trophy to the league on the sole proviso that it remains a not-for-profit tournament with all entry fees going back as prizes.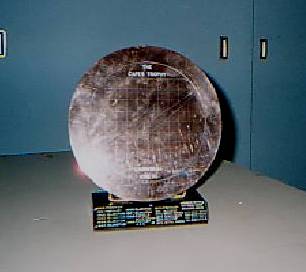 John Capes (left) in the winning team in 1968. The other members of the team, from the left are John Smith, Percy Scholes and Bill Hartston. The trophy was not available that year so Hector Lawrance presents a clock instead.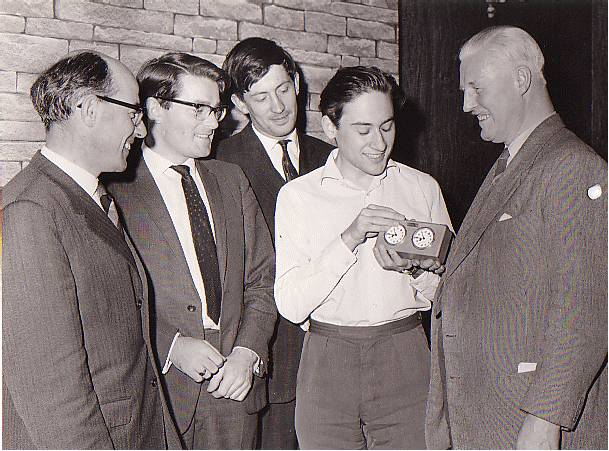 Capes Trophy Winners
hyperlinked years have more details
1960
Finchley
1976
Wood Green
1992
Barnet
2008
Hackney and Wood Green
1961
Finchley
1977
Wood Green
1993
Powdermill
2009
Wood Green
1962
Islington
1978
Wood Green
1994
Powdermill
2010
Barnet Elizabethans
1963
Islington
1979
Wood Green
1995
Wanstead
2011
Wood Green
1964
Islington
1980
Wood Green
1996
Powdermill
1965
Islington
1981
Wood Green
1997
Powdermill
1966
Islington
1982
Wood Green
1998
Barnet
1967
Islington
1983
Barnet
1999
Barnet
1968
Enfield and Wood Green
1984
Not Held
2000
Chingford
1969
Finchley and O.E.S
1985
Barnet
2001
Imperial Knights
1970
Finchley
1986
Barnet
2002
Powdermill
1971
Alcazar
1987
Hilltop
2003

Powdermill
1972
Wood Green
1988
Wood Green
2004
Powdermill
1973
Southgate
1989
Barnet
2005
Powdermill and Hackney IK
1974
Hilltop
1990
Powdermill and Barnet
2006
Hackney IK
1975
Wood Green
1991
Powdermill and Hilltop
2007
Barnet Elizabethans