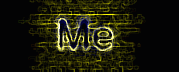 This page is best viewed on a monitor which is in colour
---
Just some of my favourite things :

Music, some samples from some of these can be found on my sounds page.
Excellent single by JK

Another favourite artist of mine, Paul Weller...Peacock suit and Changing Man being other hits of his.

Fairly old, but brilliant Single...Oh! Mr. Hairdresser providing an excellent B-side to a great A-side...Dizzy

A great album featuring "Say what you want" and "Halo"...cool!

My fruit machine...what has it got to do with music I hear you ask? Well it plays Temptation by Heaven 17...another good song.

Woohoo...Jackpot...gimme 100 quid NOW!

This is one excellent album, I bought both the tape version and the Video CD version (above)

This picture was taken from the video of "How do you do!", one of my favourite tracks! Check my Roxette page.

Other bands/artists to look out for, with fav album :

Manic Street Preachers - Everything Must Go

Suede - Coming Up / Head Music

Oasis - (What's The Story) Morning Glory

James - The Best Of

Ocean Colour Scene: Moseley Shoals

Paul Weller : Heavy Soul

Lightning Seeds : Like You Do... Best of Lightning Seeds

Garbage : Version 2

Cast : Mother Nature Calls
---
Games :
Very good racing game using 3Dfx

Excellent game...get that light sabre out.

Another excellent game, especially on 3Dfx.

Good game, shame you need a Pentium II to get the best out of it...but that could be said about a lot of games.

Videos :

Stars Alan Partridge...need I say more?

Comedy doesn't get much better than this.

And I have to mention the best TV show ever :
Dvd films :

Having recently got a DVD Drive and Player, I have to recommend everyone to get one...they are cool and are far better than normal video and the extra features make up for the extra cost...here are some pics, there will be more in time, if I get the time.

On the right we have the Enterprise going back in time, this shows the wide screen format common to most DVD's.

On the left we have Austin Powers of course...if you haven't seen this film...why not ? Something wrong with you ?

The beauty of this DVD is that it comes in both Standard (TV) format and Widescreen.
---
If it is books you like, then I would highly recommend the following :
Better Than Life : Grant Naylor
Last Human : Doug Naylor
Backwards : Rob Grant
The Mary Whitehouse Experience Encyclopedia
Hitch Hikers Guide To The Galaxy
---
Updated : 10th July 1999