Royal New Zealand Defence Force

Ground Wing
The Royal New Zealand Armoured Corps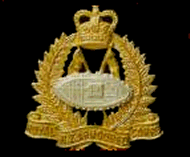 The Royal New Zealand Armoured Corps controls all mobile assets in the army, and currently has 1 regular regiment, and 6 Mounted Rifle (TF) squadrons. While the Mounted Rifles are formed into 2 Regiments, they consider themselves 'Battalions' of a single overarching Regiment and identify themselves primarily at squadron level.
1st Royal New Zealand Armoured Regiment (New Zealand Scottish) (1 RNZAR)
1 RNZAR are New Zealand's only regular armoured formation. Their lineage is from the 1st Armoured Car Regiment (New Zealand Scottish) which has over 350 years of unbroken service to New Zealand. They have 3 Recce squadrons, each with 14 Wetas, and a Tank Destroyer Squadron with 12 Weta (AT) variants.
1st Royal New Zealand Mounted Rifles (TF) (1 RNZMR)
The 1 RNZMR is based on South Island, and is part of 3 Brigade. It has a Tank Destroyer Squadron (1st/10th) with 12 Weta (AT) and a Recce Squadron (5th/7th) with 14 Wetas.
1st/10th Squadron (Canterbury, Nelson, West Coast and Marlborough Yeomanry)
5th/7th Squadron (Otago and Southland Hussars)
2nd Royal New Zealand Mounted Rifles (TF) (2 RNZMR)
2 RNZMR are based on North Island, and have taskings within both the regular 1 brigade, and the territorial 2 brigade. It has a Recce squadron (2nd) and 3 APC squadrons, each with 14 APC's.
2nd Squadron (Queen Alexandra's Wellington and Taranaki)
3rd/11th Squadron (Auckland and Northland)
4th/6th Squadron (Waikato and Manauwatu)
13th Squadron (Bay of Plenty)
The nomenclature is derived from the old NZ Mounted Rifles except 13th Squadron, 2 RNZMR. The Bay of Plenty has become a populous area since the Mounted Rifles were first raised, and a squadron was raised in this area. With 1-12 pre-existing (even if 'inactive'), the Bay of Plenty squadron became the 13th Mounted Rifles.
The Tank Destroyer Squadrons provide protection from enemy hovertanks to enable freedom of action on operations. The Recce squadrons are tasked with locating the enemy, and include a dismount scout element. The APC squadrons have sufficient APCs between them to mechanise a battalion of infantry if needed, but are more often parcelled out in squadron detachments to NZ units acting as peacekeepers in order to provide armoured protection.

The Royal Regiment of New Zealand Artillery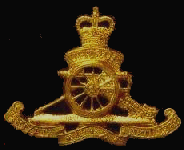 The RNZA has 4 Regiments, 1 Regular, and 3 Territorial Force.
16th Field Regiment
16th Field is the regular Regiment, which is part of the regular 1 Brigade. It consists of:
15 (Wellington) Commando STA Battery (TF)
5 Field Battery
7/8 Field Battery
17/19 Field Battery
15 Battery is a specialised Surveillance and Target Acquisition Unit, and part of the Territorial Force, all officers and men are Commando trained. In wartime it would either support 1 Brigade, or the entire Division if that was mobilised.
34th (North Island) Field Regiment (TF)
1/3/4 (Auckland) Field Battery
2 (Hamilton) Light Battery
13 (Devonport) Light Battery
21 (Onehunga) Field Battery
32nd (South Island) Field Regiment (TF)
9/10 (Christchurch) Field Battery
12 (Greymouth) Field Battery
14 (Dunedin) Light Battery
23 (Invercargill) Light Battery
33rd Air Defence Regiment
16 (Christchurch) Battery (TF)
18/22 Battery
20 (Auckland) Battery (TF)
The Air Defence Regiment has 3 batteries, 1 regular (part of 1 Brigade) and 2 TF (for 2 and 3 Brigades).
Field Batteries have SP 175mm EM Howitzers (8 in 2 troops). Light Batteries have 125mm light guns (8 in 2 troops) and are suitable for mountain and arctic warfare. Air Defence Batteries have 12 SP Avenger missile systems, in 2 troops.

The Royal New Zealand Infantry Regiment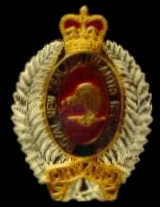 All of New Zealand's infantry has long been consolidated into a single regiment. This Regiment has 9 battalions, all with distinctive histories. In some cases, their companies also have separate identities. The RNZIR was formed as the New Zealand Regiment in 1946, New Zealand's first regular standing unit. In 1964 it absorbed all Territorial Battalions to create a single unified infantry regiment for New Zealand. As such, much stock is placed on the Battalions, and sometimes the Company you serve in.
NZ regular battalions currently have 3 companies each, although doctrine allows for a fourth. On mobilisation, the Army Reserve (soldiers discharged in the last 5 years) would be reactivated, and each of the 3 regular battalions would receive a 4th company (in all 3 cases 'Romeo' Company, for Reserve). The TF battalions have either 2 or 3 companies (3 of each). In total there are 15 companies, one for each provincial area, in theory. In reality some areas can provide far more manpower. In these areas, units in addition to the local TF Infantry Company are found.
The basic tactical operations unit within the infantry is the Company Group. Each Coy Gp is comprised of three rifle platoons, HQ element and a Tactical Support Platoon. The Tac Sp Pl is composed permanently of a recce section, sniper section and two direct fire sections but is regularly reinforced by elements from the Support Company. The normal manpower is two four man recce teams, two sniper pairs, four three man machine gun/plasma gun teams and a three man HQ. To a large degree this allows the individual Coy Gp to be a self supporting element, which with NZ's small military is an important factor.
In addition, each battalion has a Support Company and a HQ Company. Support Company includes a 120mm Mortar Platoon (6 mortars), Anti-Tank Platoon, Air Defence Section and an Assault Pioneer Platoon. HQ Company includes the OC's and 2I/C's command posts, a Regimental Aid Post, a Communications and Electronic Warfare Platoon, a General Support Platoon (cooks, clerks etc.), and a Combat Support Platoon (logistics). For units with large vehicle scales, each battalion has a Maintenance Platoon.
The Regular battalions are composed of 80% Mixed Heritage New Zealanders, 15% Pure blooded Europeans and Maori and 5% other. The Other category includes Fijians, Australians (primarily from the expat community), British and Japanese. Ethnic backgrounds for officers are similar.
1st Battalion, Royal New Zealand Infantry Regiment
The 1st Battalion RNZIR is actually, and somewhat confusingly, composed of three battalions, 1/1, 2/1 and 3/1 RNZIR. These comprise the regular infantry strength of the RNZDF and the rapidly deployable assets of the Ground Wing. Each of the regular battalions has its own unique specialisation, however each is equally capable of operating as conventional light infantry, or with the addition of Weta APCs from 2 RNZMR as light mechanised troops. The battalions rotate through the spearhead role every six months.
Training for the individual battalions is quite strenuous and those unable to complete it are either sent to become regular cadres of the TF battalions, other elements of the RNZDF or discharged. In addition all three battalions pass through Australian run jungle warfare training at regular intervals due to the likely threat from Indonesia and possibility of intervention in Papua.
The three battalions of 1 RNZIR are held as the pinnacle of the RNZDF and accorded impressive levels of media coverage, consequently they are usually well recruited. However this sometimes has a bad effect on the other, less glamorous, elements of the defence force.
1st/1st Battalion, Royal New Zealand Infantry Regiment (1/1 RNZIR)

1/1 RNZIR has 3 companies, Ranger, Victor and Whiskey. Ranger company traces it's history back to the various Ranger regiments of the Maori Wars, while Victor and Whiskey came into being as New Zealand's contribution to the ANZTF of the Vietnam War. 1/1 RNZIR as a whole was the most famous NZ unit that fought in the Twilight War against the Russians in northern China.

1/1 RNZIR is an parachute trained Light Infantry battalion and commonly uses the nickname of 'NZ Airborne'. Maroon berets are worn by the battalion's soldiers, who must pass a gruelling 10 week Paratroop Selection Course in addition to their normal infantry training. The battalion regularly practises 'theatre entry' deployments from New Zealand to training areas across the Pacific. There has been some debate about re-equipping the battalion with Weta AFVs to enhance its effectiveness.

2nd/1st Battalion, Royal New Zealand Infantry Regiment (2/1 RNZIR)

This battalion has Alpha, Bravo and Charlie companies. It has the arctic and mountain warfare role and trains frequently in the Southern Alps and in NZ territories in Antarctica. The unit commonly uses the nickname of the 'NZ Mountaineers'. All members are required to pass the 20 week Mountain Trooper course, and the end of which they are awarded the battalion's slate grey beret and trademark peaked hat. This battalion has the reputation as being the fittest unit in the RNZDF and generates a strong contingent of potential SAS troopers every year.

3rd/1st Battalion, Royal New Zealand Infantry Regiment (3/1 RNZIR)

This battalion also has Alpha, Bravo and Charlie companies. It is configured for commando operations, and thus trains for littoral operations, raids and insurgency. They are generally known as the 'NZ Commandos'. The Green Beret of a Commando is worn by any soldier who has completed the 20 week long All Arms Commando Cadre. The unit operates closely with the NZSAS and there have been media reports of NZ Commandos training Papuan rebels in recent years.
2nd Battalion, Royal New Zealand Infantry Regiment (Canterbury, Nelson, West Coast and Marlborough) (TF)
2 RNZIR is a Territorial unit, with 3 companies recruited from the north of South Island. A (1st Canterbury) Company is the senior Infantry Company of the RNZDF, deriving precedence from the 1st Battalion of the pre-WW2 NZ Army. B (Nelson) Company also includes the West Coast Province of South Island in its recruiting makeup. C (Marlborough) Company is based at Marlborough. 2 RNZIR, like the other Territorial Force battalions wears the standard khaki coloured beret.
3rd Battalion, Royal New Zealand Infantry Regiment (Auckland (Countess of Ranfurly's Own) and Northland) (TF)
A 2 company territorial battalion recruited from the far north of North Island. A (The Countess of Ranfurly's) Company is based in Auckland and traces it's lineage back to the old 3rd battalion, making it second in seniority in the RNZDF. B (15th Northland) Company trace theirs back to the 15th.
4th (Rifles) Battalion, Royal New Zealand Infantry Regiment (Otago and Southland Rifles) (TF)
The 2nd territorial battalion from South Island has 2 companies. A (Otago Rifles) Company traces it's lineage to the 4th and 10th Otago Rifles, while B (Southland Rifles) Company is descended from the 8th Southland Rifles. Being the only battalion entirely descended from Rifles, the 4th battalion has revived the old title of the 'NZ Rifle Brigade'.
5th Battalion, Royal New Zealand Infantry Regiment (Wellington, West Coast and Taranaki)
The 5th Battalion is recruited from the south of South Island. A (Wellington) Company recruits from the City of Wellington. B (West Coast) Company recruits from Manawatu-Wanganui province. Finally, C (11th Taranaki Rifles) company is descended from the 11th (Taranki Rifles) Battalion of the 20th century army. This causes some problems on parade due to the different marching paces.
6th (Maori) Battalion, Royal New Zealand Infantry Regiment (TF)
The 6th is technically a 'Maori' battalion, but there is no ban on non-Maori joining. Indeed, New Zealand has become so integrated that it no longer seems to matter. They have 3 companies, labelled simply Alpha, Bravo and Charlie.
7th Battalion (City of Wellington's Own and Hawke's Bay), Royal New Zealand Infantry Regiment (TF)
Another 2 company regiment recruiting from Wellington, Hawke's Bay, Gisborne and the Bay of Plenty. A (City of Wellington's Own Wellington Rifles) Company traces lineage back to the 5th (Wellington Rifles) Battalion, while the B (Hawke's Bay) company traces it history back to the 9th (Hawke's Bay) Battalion.

28 (Maori) Company, RNZIR was organised during the Twilight War and fought in New Guinea during that conflict. It fought under the auspices of a number of ANZAC units and forged a fine fighting reputation. It was recruited from the under-privileged suburbs of Wellington and Auckland from Maoris and other pacific islanders who had no wish to join the conventional NZ Army. The training for this unit was fierce but integrated Maori warrior traditions as well as traditional western discipline. The results were impressive.
After the war there seemed little role for such a 'fire eating' unit, however several forward thinking members of the military hierarchy argued for its retention as a link with a valuable resource of recruits. Additionally, throughout Polynesia during the 'reconstruction period' the 28 Coy was seen to enjoy much sucess in intercultural stabilization and rebuilding efforts. 28 Coy was reformed into the Toa Battle School, its role was two fold: to act as basic training for Maori and Polynesian recruits and also as an NCO school to aid the progress of soldiers from those backgrounds through the ranks.
Today only the NCO training role remains and this is now open to all members of the RNZDF, essentially the Toa is the NZ equivalent to the British NCO courses run at Brecon or the US Ranger School. However as well as normal leadership and tactics training the Toa run some unique courses. Their martial arts training is based on Maori weapons and hand to hand. Language training, and other cultural specifics are also taught.
Whilst most pass normally through the Toa school, some take the school's teachings more seriously and are invited to join a regular cadre in the school and amongst these facial tattooing is commonplace. This means that in any unit, there are many visible Corporals and above that had completed a tour with the 'Toa' and act in a warrior/priest type capacity. The Toa has recently provided many of its personnel to the newly reorganised 28 Company as part of the Tarakiwa Rangers.

The RNZDF recognises that may be called upon to fight one of two types of war, immediate or delayed. In the event of an immediate war, 1 (NZ) Division would immediately be activated, and 2 and 3 brigades consolidated into their battlegroups.
In the event of a delayed war, the 6 TF battalions would become cadres for additional units. Each company is expected to be expanded into a Battalion, and 2 additional Infantry Divisions would be formed. Such an effort would ruin New Zealand, and such plans would only be implemented in the event of another global war on the Twilight War scale.
1 (NZ) Brigade is composed of the following units:
HQ 1 Brigade
1 RNZAR (Light Armour)
1/1 RNZIR (Infantry)
2/1 RNZIR (Infantry)
3/1 RNZIR (Infantry)
16 Field Regiment, RNZA
18/22 Air Defence Battery, RNZA
1 Engineer Squadron, RNZE
1 Signals Squadron, RNZS
1 Logistics Battalion, RNZL
1 Field Hospital, RNZAMC
1 Company, RNZMP
1 Squadron, Royal New Zealand Air Wing (RNZAW)
The Infantry battalions have Hover Rovers as their integral transport, but 1 RNZAW has 16 transport helicopters, which will be used for the reserve roled battalion. APCs are not organic to the structure, but are maintained by the 2 RNZMR of 2 Brigade, and may be attached.
The 2 Territorial Brigades are composed of:
HQ 2 Brigade
2 RNZMR (TF)
3 RNZIR (TF)
5 RNZIR (TF)
6 RNZIR (TF)
7 RNZIR (TF)
34 (North Island) Field Regiment, RNZA (TF)
20 (Auckland) Air Defence Battery, RNZA (TF)
2 (Nelson) Engineer Squadron, RNZE (TF)
2 (Gisborne) Signals Squadron, RNZS (TF)
2 (North Island) Logistics Battalion, RNZL (TF)
2 (North Island) Field Hospital, RNZAMC (TF)
2 Company, RNZMP
2 Squadron, RNZAW

HQ 3 Brigade
1 RMZMR (TF)
2 RNZIR (TF)
4 RNZIR (TF)
32 (South Island) Field Regiment, RNZA (TF)
16 (Christchurch) Air Defence Battery, RNZA (TF)
3 (Canterbury) Engineer Squadron, RNZE (TF)
3 (Ruahine) Signals Squadron, RNZS (TF)
3 (South Island) Logistics Battalion, RNZL (TF)
3 (South Island) Field Hospital, RNZAMC (TF)
3 Company, RNZMP
3 Squadron, RNZAW
3 Brigade is a much weaker formation than 2 Brigade, due to it's smaller recruiting base. In the event of war, one of 2 Brigade's Infantry Battalions would probably be transferred.
Units not embodied in one of the 3 combat formations are:
The New Zealand SAS Regiment
2nd Field Engineer Regiment, RNZE
2nd Combat Signals Support Regiment, RNZS
3rd National Communications Regiment, RNZS (TF)
4 Logistics Battalion, RNZALR (TF)
5 Equipment Maintenance Battalion, RNZL
4 Field Hospital, RNZAMC (TF)
4 Company, RNZMP (TF)
The majority of these units are 'Army Level', but would default to 1 (NZ) Division in the event of a major war. The exceptions are the NZ SAS and 3 RNZS (TF). The NZ SAS are a special forces unit controlled directly from RNZDF High Command, and 3 RNZS (TF) are slated for the 'maintenance of democracy', which includes taking over the data networks in time of war.