Con Lives
in Dublin
and is Gay. He
shares his
thoughts on HIV
LIVING
WITH
H.I.V.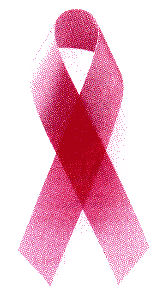 The theme for this year's World AIDS Day is YOUTH. This took place on the1st December. Let us start by expressing solidarity with all those we know who are HIV-positive and living with AIDS, especially men, women and children most alienated by the political, economic and social system around the world. Let us also remember those whom we knew who will not be with us this year, because of illness or who have died from AIDS related deaths.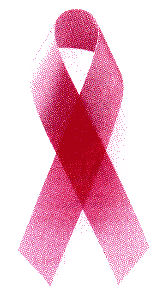 From ten years ago, we have come a long away from ignorance and fear. We still have some way to go. When we first heard about HIV and AIDS there was a lot of fear and ignorance. Many people faced prejudice and alienation from families, communities and friends. There was a lot of scare mongering around the issue. In many quarters it was seen as the gay plague. The media had its share of responsibilities of spreading mis-information around on HIV and AIDS, and in cases encouraging alienation, inciting hatred among gay people. The gay community were being scape-goated.

There was a lot of sympathy if you were a Haemophiliac, or received by accident. If one was a drug user who was positive, the attitude was tough, good enough; they deserved what they got. Education in schools was restricted. Those who were alienated in Irish society; gays, drug-users, were further alienated by the system and Church. Groups of people started coming together. One of the many groups was Gay Health Action. This group were responsible for putting out the correct information, setting up support groups, education and discussion. With little funding from the State and hardly any recognition. Gay Health Action dissolved and went on to set up AIDS Action Alliance which went on to set up other groups. The State's response was disgusting to HIV and AIDS. The Health response in funding was a disgrace. While recognising the work of the gay voluntary groups, it gave no funding. Around this time gay sexuality was illegal, according to the law. Most money raised was done by fundraisers, gigs, concerts and street collections, in which some people were called faggots, spat at, and called junkie lovers. The Health Authority were slow in setting up needle exchange programmes. Drop-in centres or treatment centres for drug users were over worked and under-funded. Some treatment centres were forced to change their attitude towards drug users since the arrival of HIV and AIDS. Segregation was taking place in prisons of people who were positive, with little counselling involved. There were incidents where prison officers walked around with space suits near people who were positive. In another incident prison officers refused to work on the segregation wing where people who were positive lived. There were no needle exchange programmes inside prisons.

The only groups supplying information to people in prisons were people working in voluntary groups, or people working in drug treatment centres. HIV and AIDS was beginning to have its impact in working class communities. In families it was known that up to three or four members were positive. Some people who were positive were forced to emigrate to England, because of ignorance and discrimination, and better treatment facilities were being offered. Other people, who were positive, some committed suicide. There were Gay people diagnosed positive, who also emigrated because some could not face their families to tell them that they were gay, never mind being positive. Homophobia had its part to play and fear of rejection from their families. We have also to remember that many families stood by their loved ones who were positive and became involved in support groups and talked about their experiences. A friend of mine who was a community activist, political activist who was positive, said to a journalist his decision to take his own life in a Church grounds was to show his anger by the way he was treated when he was in their care. .

So lets move on from ten years ago to the present. Thankfully, we have people who were diagnosed positive five or seven years ago who are still with us. Better treatment facilities are available along with different approaches in the medical world. Also, groups who got no recognition from state funding have managed to achieve their aims.

While combination therapy exists, it does not mean that HIV and AIDS has gone away. All available information on combination therapy must be available to people, and its side affects explained in every day language. Also, people have rights to chose their own options. Let us also remember the many partners of people who are positive, both gay and straight. These people are often the ones who are hardly mentioned in this area. And tributes must be paid to them for their commitment and courage.. the unsung heroes. Confidentiality is very important towards those who are positive. In a conference this year for social workers, a discussion took place about the right to Freedom to Information Act; a part of this Act will allow partners of people who are positive access to their status. This raises many questions, even though people we are told will be counselled, before their partners are given access. First people who are positive have a right to confidentiality, and its up to people who are positive to tell their partners, friends and families. And if people do not want to tell their partners then that should be respected. Let us not forget some years ago, in France, a top official in health colluded in silence with a doctor for contamination of blood with the HIV virus and was arrested. This lead to demonstrations on the streets for the then French Minister of Health's resignation. This was reported on Channel Four News, politicians from the right in Germany were calling for people who were positive to be isolated from the rest of the populations and registered. Sounds similar to what Hitler did, remember 1939 to 1945. In Rome a house for people who were positive was attacked. In the Vatican Fr. John White, who was positive, was attending a conference on HIV and AIDS and was evicted from the conference because he asked why weren't people who were positive and living with AIDS at the conference. And in America people objected to people with the virus living in their neighbourhood. Fr. Bernard Lynch was accused of sexual abuse because of his work with gay men who were positive and his work with a gay Christian and lesbian group, dignity which the church would not allow them to use church buildings in New York. In 1998, lets not forget that we still have people who are being diagnosed positive who are alienated even with the gay scene. We have also a number of young people in their early 20s who are positive.

Once one becomes involved with HIV and AIDS one will become challenged, frustrated, feel anger, pain, and loss. But also hope and celebration. It is also estimated that within the next 20 years, 40 million children will be orphaned by losing their parents to AIDS. Over 50 percent of new infections with HIV now occur in people under 24 years of age. So lets move together with people who are positive and living with AIDS with their partners, friends and families in solidarity, strength, hope, with all our pain and loss and celebration and dance in the hope that some day we will defeat AIDS.