"Greetings! My name is Tethtoril and I am the current Keeper of the Tomes in this Lair of Darkness. From here you may have access to all manner of scrolls, from Satanic writings through to tales of high adventure by such authors like H P Lovecraft. In my effort to expand my collection of writings, I constantly traverse many astral planes to obtain writings in which I feel you would find an interest in, so please visit this area often, as there will be new scrolls added regularly. If you believe yourself to be a scribe of some note, and would like some of your works to be published here, please feel free to get in contact with me, and I would be happy to place your work here and give you full credit if the piece be of your own creation.
Well, I have rambled on enough, tis time to leave you to delve into the these tomes, so I bid farewell and good luck brave adventurer! But before I go, if your interested in buying an occult book or an H.P. Lovercraft novel, search the below bookshop."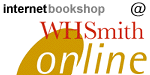 Search and buy books online with iBS
Enter Keyword:
---
Book of Entrance and of the Walking
The Conjuration of the Fire God
The Conjuration of the Watcher
Sound file of the Necronomicon
---
50 Fun Things For Non Christians To Do
Computers in the Movies (humour)
How to make cheap and effective war swords
Satan's Cheerleaders - Blackmetal Article
---
The following artice is copyrighted to The Sorcerer's Apprentice
---
The following are some complete stories of H P Lovecraft
Facts Concerning the Late Arthur Jermyn and His Family
The Statement of Randolph Carter
---
The Damned Thing By Ambrose G. Bierce
---
If any of the above are copyrighted, contact me and I will remove it.
To the :