INTRODUCTION
I'm pleased you have shown interest in this name.
Who am I, and why the interest in the name HOOSON?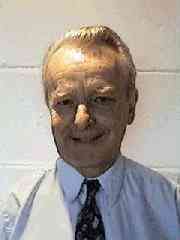 My full name is Maldwyn Hooson Owen, so you can see that I am not a direct descendent of a Hooson.
I was born in Liverpool in 1936 into family with a very strong Welsh background. If you know anything about the name then you might recognise a link. My grandmother on my father's side was a Hooson, one of the Flintshire Hoosons as opposed to the Denbighshire Hoosons.
Whenever I asked my father about the Hooson side of the family, he indicated that they latterly came from Rhosesmor, in what was Flintshire. As interested as I was, I never managed to do any work in tracking back for the usual reasons that we are all familiar with.
Interest was rekindled in a very positive way some three years ago, primarily as a result of two events. Firstly the account of a visit to family graves in Rhosesmor churchyard by a cousin. Secondly, and more importantly, contact with a distant relative. Esmor Hooson was a cousin of my father. We had never met, but I found out that for some 10 years he had been carrying out research on the Hooson side. He had married a Hooson, and that had provided an additional incentive to trace the family.
Esmor Hooson was also from the Flintshire side of the family, and had made considerable progress in building up the family tree.
Esmor and I are now combining our resources through this project so that we can get more people interested in filling in the many holes that we have in the tree. I hope you can help us with this.