So you want to know something about me?
This is where I have bunged some stuff about who I am and how I got from there to here. That journey is ongoing so this will always be a little out of date I'm afraid. There is a big world out there and although I spend a lot of time on the PC I also need to get out and take a bite out of life to keep me sane(ish).
---
Check out the Nog Blog for something of what I'm up to right now.
Tweets from Nogbad
Follow me on Twitter
---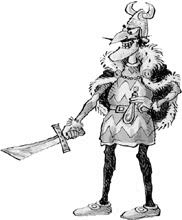 As always - click the Nogbad image to go back to the previous menu