LINKS / INFORMATION
---
The links below on this page will take you outside of Octopus's website.
You should be able to return by clicking on your web browser back button/arrow.
---
GreaterGood.com
GreaterGood.com's mission is to provide Internet users with free and easy ways to make a tangible difference in the world. GreaterGood.com own and operate several click-to-donate sites, including The Hunger Site, The Rainforest Site, The Kids AIDS Site and The Child Survival Site, which allow visitors to participate in worldwide efforts to end hunger, preserve endangered habitat, prevent and treat pediatric AIDS and increase the life expectancy of impoverished mothers and children.
Click on any of these links to take you to all of the following sites where you can make a FREE donation to any or all of the following causes.
---
---
PC and Mac Shareware and Freeware Programs for Kids recommended by families and teachers. Demos, reviews, programming for kids, and free graphics. Crafts and holiday activities. The site has several main areas such as: Kids, Grownups, Software Reviews, Downloads, Crafts, Contests for Kids, Contests for Grownups, Icons, Clip Art, Holidays.
---
NAMCW exists to provide a service that will enhance early childhood experiences and enrich family life.
This is achieved by the development of a high quality and effective learning programme in early years development and a national help line.

Research in all issues affecting families is at the centre of the Association's work.
| | |
| --- | --- |
| | Special Needs pupils working on sentence construction will enjoy this playful site, which employs cute graphics in a game that tests knowledge of grammar terms and improves overall literacy. The game is helpfully differentiated into Beginners and Advanced stages, with pupils aiming to feed the Grammar Gorillas by correctly identifying nouns, verbs and other parts of speech. |
The aim of the Clinic is to offer, under one roof, the full range of gynaecological subspecialist services. To this end we have brought together under one roof some of the leading Obstetric and Gynaecological Consultants from the various teaching hospitals in London and the surrounding areas.
http://www.freepages.co.uk/london_womens_clinic/
| | |
| --- | --- |
| The Dyaspraxia Foundation defines dyspraxia as 'an impairment or immaturity of the organisation of movement, in many individuals there may be associated problems with language, perception and thought. | |
Great Ormond Street Hospital
Directorate of Nursing, Quality and Clinical Support
Family Resource Centre
WHAT IS THE FAMILY RESOURCE CENTRE?
The Family Resource Centre is an information service for parents and families providing information on all kinds of children's illnesses, child health and health promotion. The Family Resource Centre was opened in January 1996 and is believed to be the first of its kind in the UK.
http://www.ich.bpmf.ac.uk/dnqcs/html/resource/inform/webpage.html
| | |
| --- | --- |
| | MAPE Micros and Primary EducationProviding information and resources on computers and ICT for primary school teachers in the United Kingdom. |
If you are actively seeking employment in the educational field then this site is the place for you
http://www.education-jobs.co.uk/
---
---
http://www.uk.bol.com/cec/cstage?ecaction=ecwalkin&template=bolhome_default.uk.htm
---
---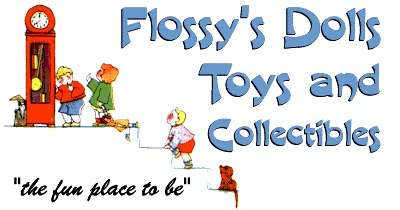 http://www.youfoundme.com/macd.htm
---
---
The Wellman Clinic
---
more links will be added
if you have a site you think should be listed please let us know
---
30