Current Projects
Peter Wynne-Willson

<![if !supportEmptyParas]> <![endif]>
<![if !vml]>

<![endif]>  Tales to Tell
This is part of Birmingham Education Department's contribution to the city's 'Forward' Festival, and is an elaborate project involving the collection and recording of a hundred stories from different local people of all ages.  I will be working in St Joseph's School, Lozells School, Anglesey School and Aston Manor School - all in the Aston/Nechells area.  Details will emerge here.        

  Archbishop Ilsley Young Writers
I will be working through the year with a lower school Boys Writing group at Archbishop Ilsley School in Acocks Green, in a repeat of a successful 1998-9 project.  The work of the previous group is still published on this site.
<![if !supportEmptyParas]> <![endif]>
<![if !vml]>

<![endif]>  University of Wolverhampton
 I will be teaching a new undergraduate module at Wolverhampton this semester - Applied Drama, which is about workshop techniques.  The course is being lead by Dr David Allen.
<![if !supportEmptyParas]> <![endif]>
<![if !vml]>

<![endif]>  Fox Hollies
I am working with my partner Ali for once this term, on a project in Fox Hollies Special school, based around the Second World War.  It is a cross-generational project, involving primary and secondary pupils and a group of Elders, alongside the group from Fox Hollies, culminating in a big 'evacuation day' in December.
<![if !supportEmptyParas]> <![endif]>
<![if !vml]>

<![endif]>  Fairway Net-Poets
I am working with Mrs Richard's Class in Year 5 at Fairway School, Kings Norton this term, producing a book, and a web-site of new poetry.  This will be published here soon….
<![if !vml]>
<![endif]>

        One Voice - Many Places
This is a joint LEA project across the Midlands, which finishes this term.   I am one of the 'Company of Artists' involved, with my work taking place in Birmingham, Walsall and Coventry.  It includes work in Bloomsbury Nursery School, [Pictured here, with Sharon Jones of Sister Tree] Fullbrook Nursery School, St Joseph's Infants, Torc High School in Tamworth, and Peter's Hill Primary School in Dudley.   The projects are all linked to a sculpture by Tom Lomax, which has been divided between the different schools.  Visit the website for more details, by clicking on the title above.

StART
From May-September 2000 I will be acting as an independent assessor on a pilot project of arts events for Under-Fives in Birmingham, including events in Cannon Hill Park, Sutton Park, Chamberlain Square and Broadway.

City of Birmingham Touring Opera - Votzek
I am continuing working as Education Adviser to CBTO, a small and exciting company set up in 1987 by Artistic Director Graham Vick, and now established as one of the most adventurous opera groups in the country. Last year's main project was Debussy's Pelleas and Melisande,   and the company was also involved in a wonderful new community opera by Jonathan Dove, Tobias and the Angel [May 23rd-27th].
Next year will feature an ambitious Graham Vick version of  Berg's Votzek [Wozzeck] involving very large numbers of people, and taking place in industrial sites in the Midlands.  It will also be going to Porto, as part of the UK's contribution to Porto 2001 - European capital of Culture.  In each venue, the project involves work with community groups who are participating.

National University of the Arts, South Korea
<![if !vml]>
<![endif]>I am now expecting to be back in Korea in 2002.  Until 20th December 1999, I was in Seoul, working as a 'visiting professor of Theatre-in-Education'. I had three graduate students, and was working on a new course, the first of its kind in Korea. It was a fantastic opportunity and very interesting project, all started with a visit to this web-site, and a lecturer in Korea reading the TIE page!  I was out there for ten weeks in all, and have now posted on the web all the e-mails I sent back, which may be of interest to anyone travelling to Korea. Click on the picture to visit the Korean adventure.

Birmingham Hippodrome
<![if !vml]>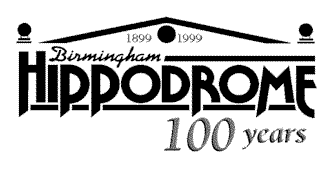 <![endif]>I am continuing work as the Hippodrome's Education Adviser. The theatre is currently closed for a major refurbishment, and in the meantime I am writing a Teachers Pack for Peter Pan [the pantomime, which this year is at the Alexandra Theatre.  I have also written a new children's play for the main stage, originally intended to mark the Centenary of the theatre in 1999, but now scheduled for the re-opening season in 2001.  It is called 'Tower- the Theatre Cat', and was commissioned as an introduction to the theatre for 7-11 year olds..  Watch this space for news….
<![if !vml]>
<![endif]>

The Better Mousetrap
This is the working title of an unwritten play about consumerism, for which I have received an Arts Council Theatre Writing Bursary, and which I am slowly writing. This is a new opportunity to write on my own terms, rather than to a particular brief, and I am hoping to finish the script within the next twelve months.

Home | CV | Theatre-in-Education | Big Sid |