EDENHALL GUN PIT.
Part of the "Anti-Tank Road Barrier with Anti-Tank and Machine-Gun in vicinity of Permanent Road Barrier" mentioned in the Inland anti-invasion defences list elsewhere on this site.
This cunningly disguised piece of invasion resisting architecture is located just to the East of Edenhall, at NGR NY566 331. It was designed to take a 2-pounder anti-tank gun, trained on the Langwathby bridge carrying the main A686 over the River Eden, some 450 Metres North.
The River Eden runs from South to North, and forms a natural defence line if, as once was mooted, the invaders landed on the North-East coastline and headed West. Note the heavy concrete portal blended into the agricultural building by use of local stone. The whole lot is covered with a tin roof.
Compare this building with the two-pounder anti-tank emplacement near Inskip, in Lancashire. The fronts are identical, although there is no evidence of the Edenhall emplacement being kitted out with a LAA gun, as the Inskip emplacement is.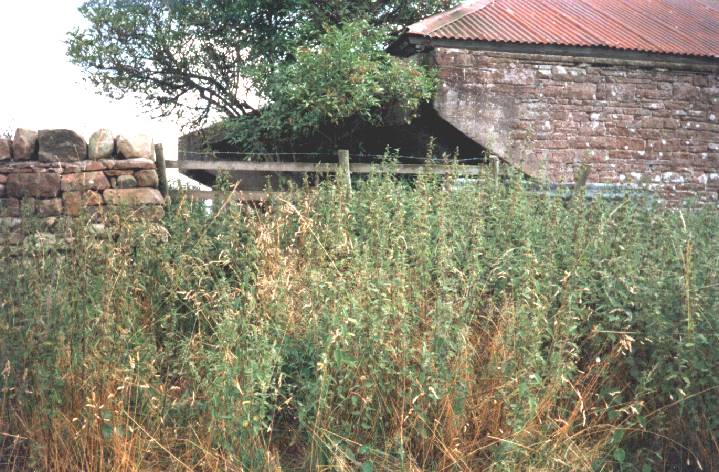 Like many of these sites, it is now horrendously overgrown.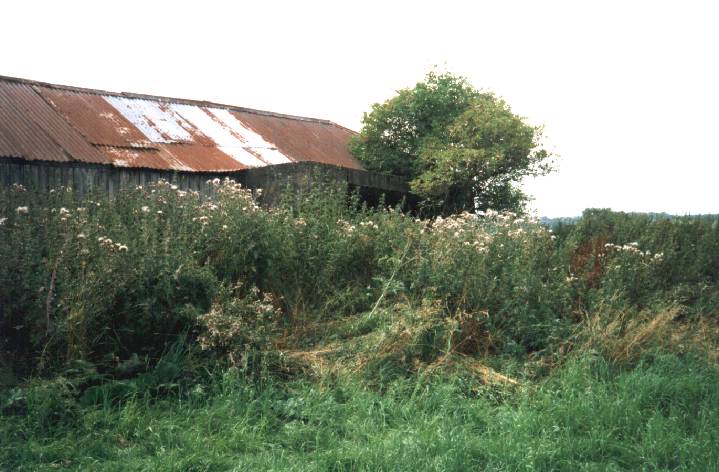 Note the inner wall of concrete-filled sandbags, and the revetment to the front.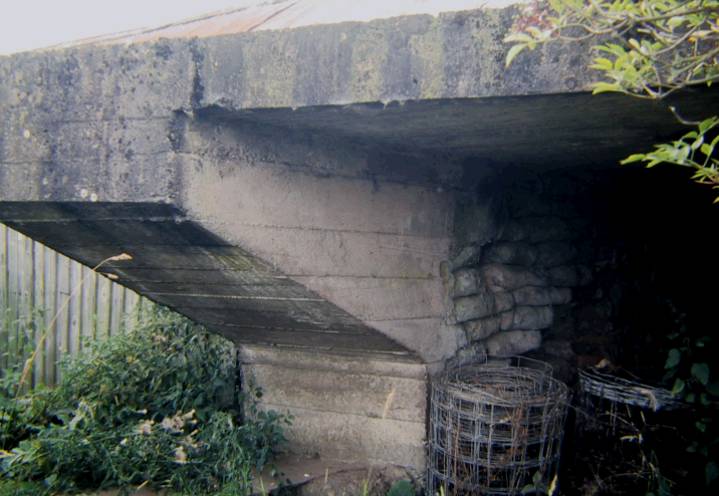 General view.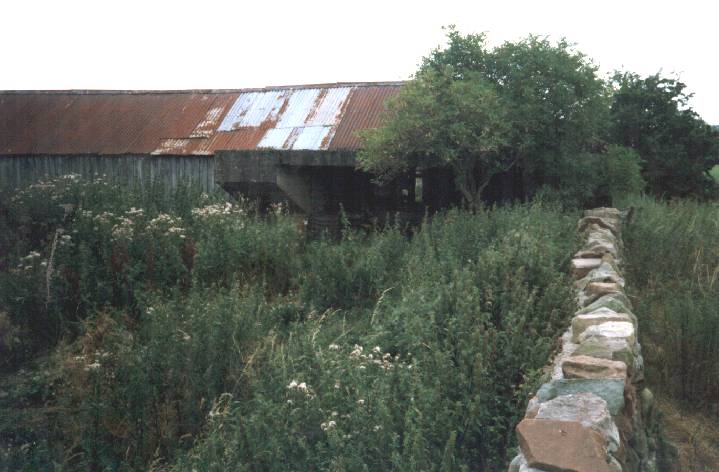 ---
Home | Contents | Workington | Links | E-Mail
---