2-POUNDER ANTI-TANK AND LIGHT ANTI-AIRCRAFT EMPLACEMENT
Inskip, Lancashire
A 'guest' appearance from a neighbouring county! This is a combined two-pounder anti-tank gun emplacement, with a light anti-aircraft position attached to the rear. It forms part of a defence-line based on the river Wyre. Interestingly, the gun-opening points east towards Blackpool, probably to defend against an invasion launched from Ireland.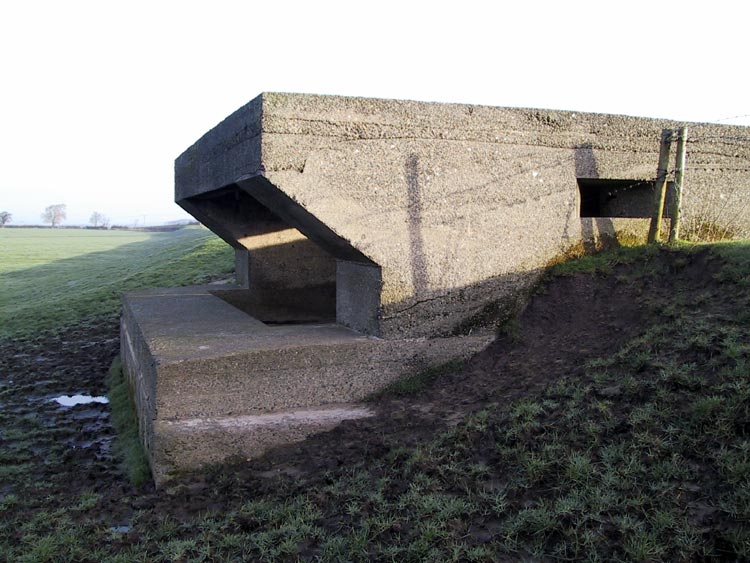 This particular installation is included in my web-site as a comparison with the anti-tank emplacement at Edenhall, near Langwathby in the Eden Valley. The front is identical in construction, though there the similarity ends. The emplacement sports loopholes north and south, providing fire along the elevated ditch either side (flood prevention, or anti-invasion measures?)
The attached light anti-aircraft emplacement can be seen in the third picture below.
---
Home | Contents | Workington | Links | E-Mail
---