HARRINGTON PILL-BOX (COASTAL OBSERVATION)
This unusual looking pill-box was, as far as I can ascertain, a building erected and manned by "F"-Company of the 5th Battalion Workington Home-Guard.
At first I thought it to be a WW1 type, but anecdotal evidence suggests otherwise. My thoughts were based partly on the WW1 attack on the Lowca tar plant three miles down the coast by a "U"-boat (Ended when a quick-witted Engineer opened the steam valves, causing the "U"-boat to retreat, thinking he had a "kill"), and partly on the fact that two miles up the coast a tunnel through the slag-bank was being dug by WW1 German prisoners-of-war ferried down each day by rail from the camp at Kirkland, near Ennerdale.
During WWII, a plant was constructed on the site of the old Harrington Ironworks immediately below the pill-box, to extract magnesium from seawater (the "Magnesite" plant). It closed in 1949, but the pumphouse remained standing until recently.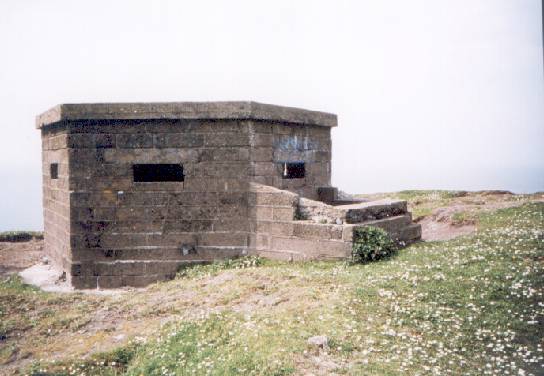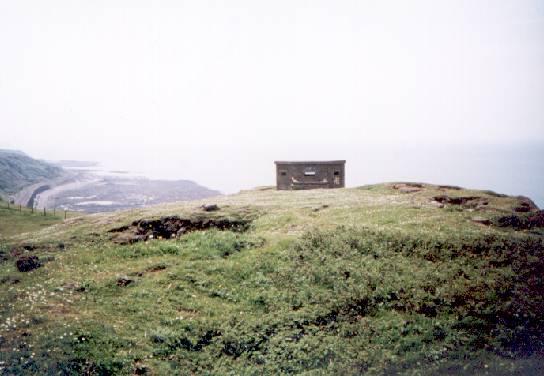 Standing on the crown of Copperas Hill, this pill-box is at NGR NY 986 246.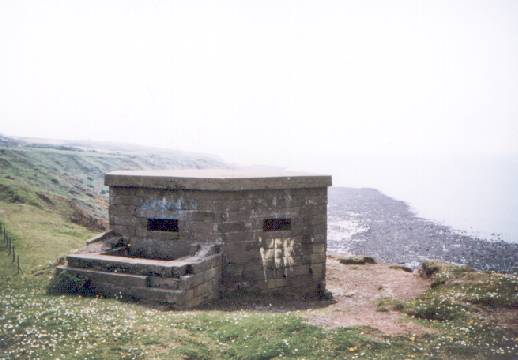 Note the protected entrance (which looks like it had a "coal-bunker" style lid on it) giving bullet proof 360 degree protection and observation.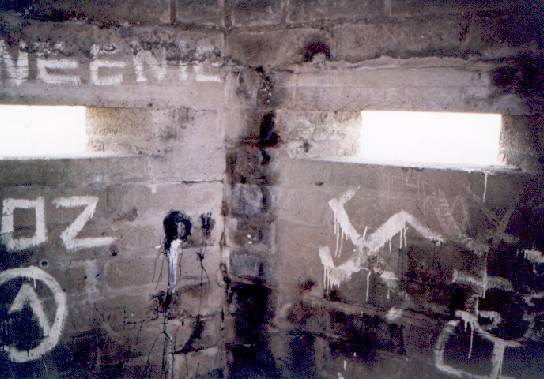 Inside....
Now covered in graffiti symbols representing the enemy it was designed to keep out in the first place!
Construction seems to be of concrete blocks
---
Home | Contents | Workington | Links | E-Mail
---