KIRKBY LONSDALE - PILL BOX.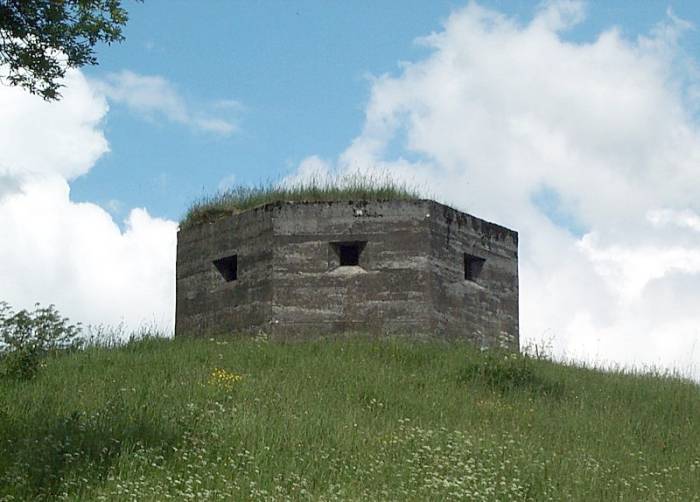 High above Devil's Bridge near the A65, this type 24 pill-box (similar to the one at Kirkby Stephen) would have taken advantage of the natural defence line formed by the Lune gorge, and formed a "nodal point" to thwart the enemy's advancement from the East towards the heavy industrial areas of the Barrow peninsula and West Cumberland.
Either that or it was used to deter the riff-raff in their quest to sup Tetley's at the Royal Hotel........ 8¬)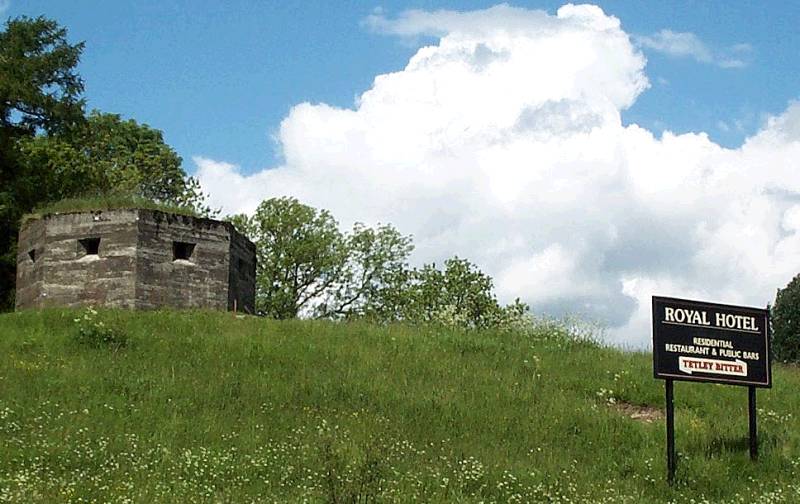 Below:
The Earth and grass aerial camouflage is still intact, but receeding, as it is on many other pill-boxes. Note the sloped surrounds on the outside of the embrasures. This would have been to allow maximum fire cover from within, either rifle or light machine-gun.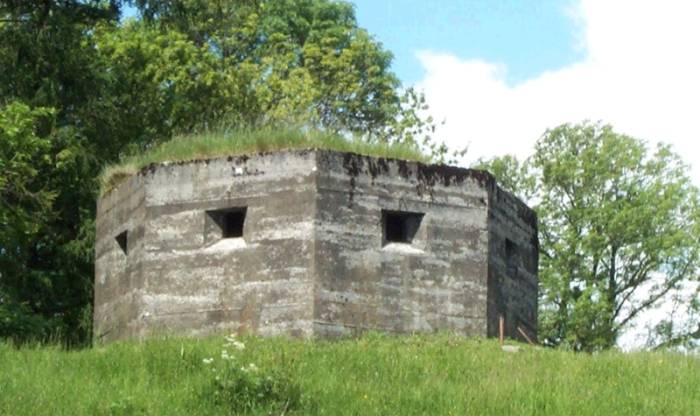 ---
Home | Contents | Workington | Links | E-Mail
---