KIRKBY STEPHEN PILL - BOX.
Type F/W-24 Pill-Box, Nateby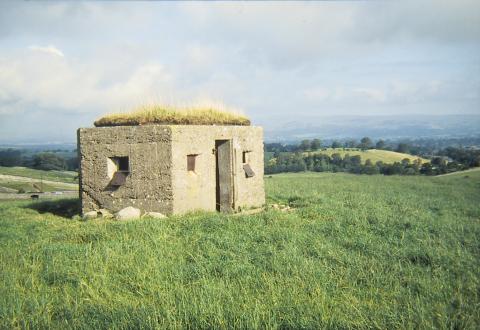 This classic type 24 stands in splendid isolation overlooking the main A685 road as it passes between the Midland Railway overbridge and the Nateby turn-off. It would have provided enfilading fire of the A685 as well as direct shooting up and down the road. There might well have been a road-block under the railway bridge covered by this pill-box.
This type-24 pill-box is almost identical to the one at Stainmore; so much so that I would put it as being built by the same building contractor!
---
Home | Contents | Workington | Links | E-Mail
---