LAZONBY GUN PIT.
As mentioned in the Inland anti-invasion defences list elsewhere on this web-site, under the section: "Machine-Gun Emplacements in vicinity of Permanent Road Barriers:"
The gun-pit at Lazonby had an artillery piece trained on the bridge between Lazonby and Kirkoswald, a vulnerable crossing point over the River Eden, a natural North-South defence line. This bridge is about four miles downstream from Langwathby, where there were further defences .
Un-noticeable to the casual observer, this vastly overgrown reminder of potential invasion consists of a large slab of concrete and two built-up sides, with a small opening to the rear. It can be found adjacent to a public footpath at NGR NY 549 401.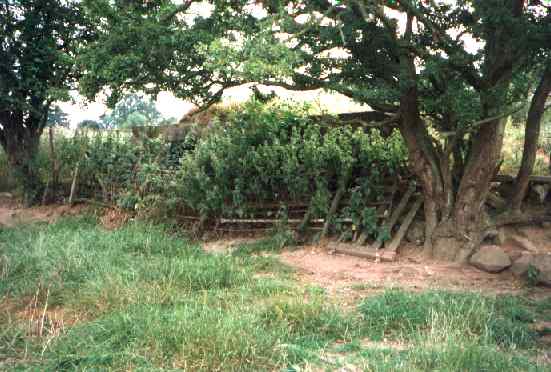 View of gun-pit looking West (Not very exciting, really....).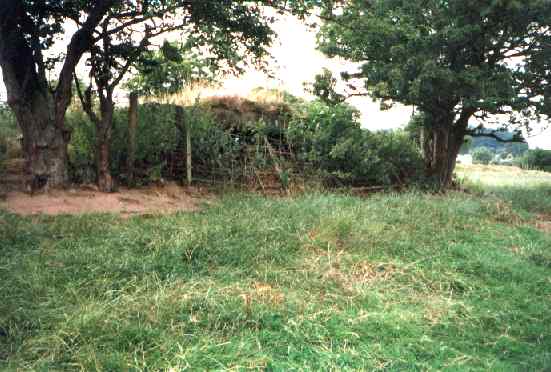 View as the gunners would see it. The blue arrow marks the bridge.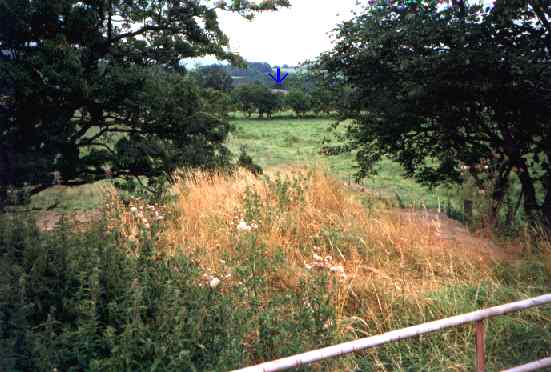 ---
Home | Contents | Workington | Links | E-Mail
---