ROOSE ROUNDABOUT PILL-BOX
Yet another of these seemingly area-specific half-octagonal pill-boxes, where the heavy armoury (light machine-gun) fired from below the corner-mounted rifle loop-holes. A second picture shows the blast-wall to the rear, with a 'pistol-port' loop-hole either side of the door. This 'Barrow-in-Furness' pillbox has a thicker footing below the LMG loop-holes in the faces. See also Thwaite Flat and the pillboxes on Walney.
PHOTO: David Parkin, Heysham.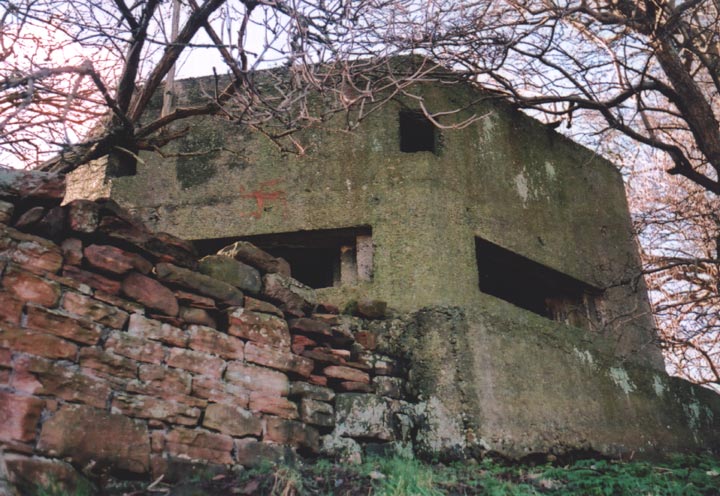 ---
Home | Contents | Workington | Links | E-Mail
---