SILLOTH AERODROME FROM THE AIR
Through The Eyes Of The Luftwaffe!
This remarkable image is an aerial reconnaissance photograph of Silloth aerodrome, taken by the Luftwaffe in 1941. They appeared to know everything: Where the guns were, the hangars, other buildings... Clarence Postlethwaite - ex-Chapel Bank worker - was given it by the Chapel Bank (DEC) pilot, who used to fly in executives to DEC (Distington Engineering Company, Workington) using Silloth aerodrome as a base.
A chance meeting and a casual chat with a German chap having a look around Silloth aerodrome in the late 1950's revealed that the German had, indeed, been to Silloth before - nearly twenty years earlier and tens of thousands of feet up in the sky! The photograph on this page was given to the DEC pilot by the ex-Luftwaffe airman following his outing to Silloth. It is for this chain of fortuitous events that I am extremely grateful.
A mouse-click on the picture will reveal a higher-definition 214kB version.
Photograph courtesy of Clarence Postlethwaite, Workington.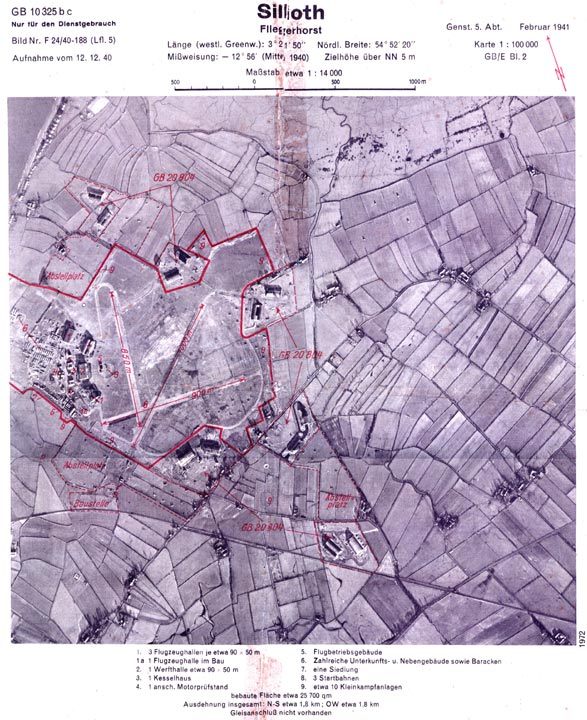 ---
Home | Contents | Workington | Links | E-Mail | Silloth (I) | Silloth (II)
---