THE GRAMMAR SCHOOL AND SURROUNDING AREA.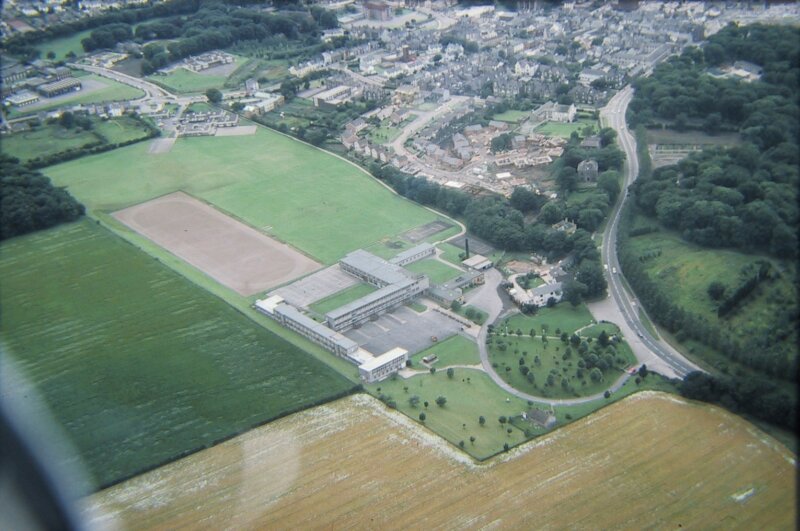 I took this photograph of the Grammar school on Stainburn Road - or the A66 - in the summer of 1985. A helicopter service was offering flights around town for £10.00 a go, taking off and landing on the Cloffocks. The unblemished field in the lower right-hand corner has now been well and truly hacked up for the proposed A66 Clifton by-pass, and this busy, but pleasant, section of road will soon be transformed into a roundabout. Defence strategists please note: The "Stanbeck" guest-house (centre-right) was the site during WWII of a pill-box, guarding a road-block at Cuckoo Arch, just out of sight. The old Stanbeck house was demolished around 1974.
Thorncroft Gardens was not yet completed, and the housing development behind High street and adjacent to Ashfield Junior School had not even been thought of. Newlands School was still extant.
---
Home | Contents | Defence Architecture | Links | E-Mail
---