In general, balance involves identifying a set of elements, and establishing a set of relationships between these elements.

Thus balance is a normative mode of stability, in which the desirable (desired) elements of a system support one another in a "healthy" way.
An enterprise may be balanced or unbalanced. (This may apply to an organization, a project, a professional practice, or a social institution.)

An unbalanced enterprise may be dysfunctional. (An obsessively balanced enterprise may also be dysfunctional.)

An intervention may attempt to restore a healthy balance, or may attempt to disrupt an unhealthy balance.
Chinese Elements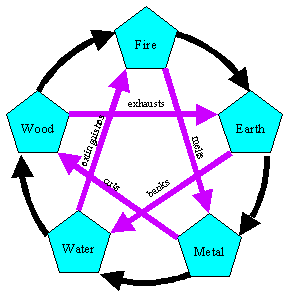 Personality Balance (e.g. Belbin, Myers-Briggs)
Healthy / Ideal Balance