The Bridgwater-Czech/Slovak Friendship Society was formed in September 1991 to promote understanding , friendship and mutual co-operation of the peoples of Somerset and the former Czechoslovakia, in the wake of the ending of the cold war.



Bridgwater formally twinned with the Czech-Moravian town of UHERSKE HRADISTE on June 18th 1992 becoming the first British town to twin with a Czech town after the Velvet Revolution of 1989 which brought to an end the Communist system in that Country.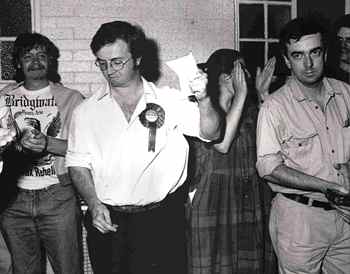 The Czech link was formed by Sedgemoor Labour Councillor, Brian Smedley (Bridgwater,Hamp-pictured left) who had written a stage play and book based on Bridgwaters 1938 Czech links. THE MUNICH AGREEMENT ;- In September 1938 Britain and France badly let down Czechoslovakia when they agreed to the terms of the Munich agreement which surrendered the Czech Sudetenland to Hitlers Germany . On November 17th 1938 a by-election in Bridgwater was won by the Independent candidate Vernon Bartlett (pictured below right) - a journalist with the News Chronicle-who fought on the issues of opposing the Munich agreement, standing up to Fascism and Defending Czechoslovakia. The Bridgwater victory sent a message to the coalition government of the day clearly condemning the policy of 'appeasement'.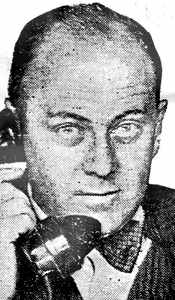 After the Velvet Revolution in 1989, the collapse of Communism was presented as bringing a 'new world order' of peace and stability, yet within a year civil war had broken out on mainland Europe-in the former Yugoslavia, and in the Persian Gulf massive armies faced each other across the desert contesting land and access to raw materials-nothing had changed.



The aim of the Bridgwater-Czech/Slovak Friendship Society, in this context, was to bring together peoples who were technically former enemies, to break down barriers of misunderstanding , to learn to respect each others culture, traditions and perspective and to work together to build peace and understanding based on links ranging from educational to cultural to business.



The members of the Bridgwater-Czech/Slovak Link have devoted themselves energetically to this task organising link ups by numerous groups and individuals to such an extent that by the end of the century almost 3000 Czechs and Slovaks had visited Somerset and about 1500 people from the UK visited the former Czechoslovakia with a multitude of projects.



Origins, Programme, Round Britain Trips, Business opportunities, English courses, Application form, News,

Contacts, Home,

Bridgwater

, Somerset, Prague, High Tatras, Uherske Hradiste, Ceske Budejovice, Bratislava, Links