THE POND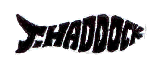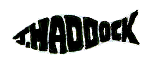 ---
WELCOME TO JOHN WILLIAM HADDOCK`S HOME PAGE
Background
I live in South Yorkshire,U.K. and have been researching my Family History since about November 1997.
The hope behind this Home Page is to encourage "distant cousins" to share information on their genealogical research.I have an extensive spreadsheet on each of the family names listed below and would like to share information via e-mail with anyone interested. I also have limited information on most of the other families mentioned.
e-mail me!


---
Families Involved
Click on any of the above families for further details.
---



These pages were updated Jan 2000


johnhaddock@globalnet.co.uk