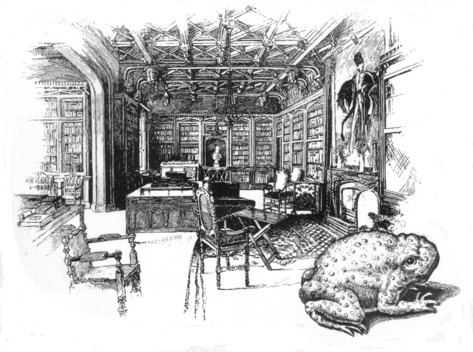 The
Ghosts & Scholars
M.R. James
Newsletter
Issue 12 (September 2007)
---
The Ghosts & Scholars M.R. James Newsletter is published approximately twice a year. Click here for further information on how to buy the full hard-copy edition. Contributions are welcome - click here for Guidelines.
Editor: Rosemary Pardoe (e-mail); Assistant Editors: David Rowlands and Steve Duffy.
Copyright © 2007 Rosemary Pardoe. All rights retained by the contributors. All unassigned material by Rosemary Pardoe. Not to be reproduced without the permission of the authors/artists.
---
Contents
(Unlinked contents can only be read in the hard-copy edition of the Newsletter)
"News"
"The Ghosts & Scholars M.R. James Survey 2007: The Results"
"The Game of Bear" and "Merfield House" by M.R. James - see the revised and newly annotated transcriptions in the G&S Archives
"A Pleasing Company: A Chat with Robert Lloyd Parry", conducted by Brian J. Showers
"The Sykes Church Trail" by Peter Bell
"Jamesian Notes & Queries" ("Mr Poynter's Pointers" by Rafe McGregor; "The Problem with Mr Humphreys" by Steve Duffy; "Jane Harrison's 'The Head of John the Baptist'" by Jacqueline Simpson)
"Letters"
"Reviews" (Number 13 [TV dramatisation, BBC4]; Rheinische Glasmalerei [Stained Glass Exhibition]; The Complete Ghost Stories of M.R. James, Volume One [CD audio book]; M.R. James: Tales of the Supernatural, Volume One [CD audio book])
Illustrations: "Stories I Have Tried to Write", collage by Rosemary Pardoe; "Number 13", colour illustration by Douglas Walters
---
Editorial
I've received fifty-nine responses to the 2007 "M.R. James Survey", as opposed to the seventy-eight I got to the 1995 survey reported on in Ghosts & Scholars 20. It's not as bad as it sounds though: G&S back then had a print-run of about three hundred, whereas the G&S Newsletter's run is only two hundred copies. So, in fact, fifty-nine proportionally compares quite favourably with the 1995 total - I was expecting a total of around fifty and I got more. Thanks to you all. The (very interesting) results are analysed in depth in this issue. I promised that everyone who signed their survey forms would have their names put into a hat and the person picked out would receive a one-year Newsletter subscription. The winner is James Reeve whose subscription will be extended accordingly.
My plea for contributions last time has brought in several articles and a few promises of articles, so the future of the Newsletter is certainly looking rosier than it was, but I need more, so get writing! There have also been more letters for the lettercolumn, which is very pleasing. I've even - finally, and despite having abandoned hope on this - got some of your thoughts on why you like MRJ: these are in the lettercolumn and will, I hope, prompt more of you to add your ideas on the subject.
And on top of this, I even have a couple of potential volunteers to defend "The Experiment"! I hope they both come through in due course as this really isn't as bad a story as people seem to think (back in 1995 I described it as "MRJ's worst tale by a long way", but we all have a right to change our minds!). The defences of "Two Doctors" in recent Newsletters do seem to have had a small effect on opinions about this tale (compare its showing in the new Survey with that in 1995, and note especially the score in the "Most Under-rated" category); perhaps we can now do the same for "The Experiment"!
---
The Ghosts & Scholars
M.R. James Survey 2007:
The Results
1. What are your favourite stories by M.R. James (please name up to three)?
Twenty-five stories were named here. First, with 20 votes, was "Oh, Whistle, and I'll Come to You, My Lad", followed by "Canon Alberic's Scrap-book" with 16 votes. Equal third on 14 votes were "Casting the Runes", "The Stalls of Barchester Cathedral" and "A Warning to the Curious"; sixth with 13 votes was "Count Magnus". In joint seventh position on 9 votes were "Lost Hearts", "The Mezzotint" and "The Treasure of Abbot Thomas". Next was "Mr Humphreys and His Inheritance" on 8 votes; and "The Ash-tree" and "An Episode of Cathedral History" on 6; followed by "The Residence at Whitminster", "The Tractate Middoth" and "A View from a Hill" on 4. "The Rose Garden" and "A School Story" got 3 votes; and a whole bunch of tales got 2 ("The Diary of Mr Poynter", "The Haunted Dolls' House", "A Neighbour's Landmark", "Number 13" and "Wailing Well"). With 1 vote apiece were "An Evening's Entertainment", "Martin's Close", and "Rats".
In 1995 "Oh, Whistle" also came first in this category, with "Casting the Runes" in second and "A Warning to the Curious" third. "Count Magnus" and "The Mezzotint" were equal fourth; and "Canon Alberic's Scrap-book" back in sixth. Next came "The Treasure of Abbot Thomas", Lost Hearts" and "Mr Humphreys" in that order.
2. What are your least favourite stories by M.R. James (up to three)?
Twenty-eight stories were named here. First, with 19 votes, was "After Dark in the Playing Fields". Just behind, on 17 votes, was "There Was a Man Dwelt by a Churchyard". In third was "Two Doctors" on 14 votes. Fourth was "The Story of a Disappearance and an Appearance" with 9 votes; and fifth was "The Experiment" (8 votes). Then came "The Tractate Middoth" on 7 votes; "The Haunted Dolls' House" on 6; "The Ash-Tree" and "Wailing Well" with 5 votes; and four stories on 4 votes ("Lost Hearts", "Martin's Close", "The Rose Garden" and "A School Story"). "The Diary of Mr Poynter", "An Evening's Entertainment" and "Rats" got 3 votes; and "Oh, Whistle" and "Casting the Runes" got 2. No fewer than ten tales got 1 vote each ("Count Magnus", "An Episode of Cathedral History", The Five Jars, "The Malice of Inanimate Objects", "The Mezzotint", "Mr Humphreys", "Number 13", "The Residence at Whitminster", "The Uncommon Prayer-book", and "A Vignette").
In 1995 it was "Two Doctors" which led this category; with "After Dark in the Playing Fields" in second; and "There Was a Man..." and "An Evening's Entertainment" in equal third. Others which scored 'well' were (in order) "The Story of a Disappearance...", "The Experiment", "Wailing Well", "Martin's Close", "Rats", "The Haunted Dolls' House", "Mr Humphreys", "A School Story", "The Diary of Mr Poynter", "Lost Hearts" and "A Vignette".
3. Which of MRJ's stories do you think are the most over-rated (up to three)?
Twenty-four stories were named here (plus there was one person who said: "All of them - MRJ's reputation means that others who have written equally fine stories are neglected"). Way out ahead in first place was "Oh, Whistle" on 13 votes. This is a position confirmed by its similar place in Question 1, and indicates a schism among the Newsletter readership: perhaps we ought to have a discussion on the tale's pros and cons. (I'm in the "most over-rated" camp!)
In second place was "The Ash-tree" on 7 votes; and then "Casting the Runes" and "Mr Humphreys" on 6 votes. Equal fifth on 5 votes were "Lost Hearts", "Number 13" and "The Tractate Middoth"; followed by "The Treasure of Abbot Thomas" on 4 votes. Four tales were on 3 votes each ("Count Magnus", "The Diary of Mr Poynter", "The Haunted Dolls' House" and "Rats"); and two on 2 votes ("Martin's Close" and "The Rose Garden"). The ten tales on 1 vote each were: "After Dark in the Playing Fields", "Canon Alberic's Scrap-book", "An Episode of Cathedral History", "The Mezzotint", "A Neighbour's Landmark", "A School Story", "The Stalls of Barchester...", "There Was a Man...", "Two Doctors" and "A View from a Hill". (There was no similar question in 1995.)
4. Which of MRJ's stories do you think are the most under-rated (up to three)?
Twenty-seven stories were named here. Equal first, with 8 votes each, were four tales: "Two Doctors" (that, and its slightly improved position in Question 2, suggest the attempts in recent issues of the Newsletter to get people to reassess this story have begun to work), "The Residence at Whitminster", "The Story of a Disappearance..." and "Wailing Well". In fifth place (7 votes) was "An Evening's Entertainment". "The Diary of Mr Poynter" and "Rats" received 6 votes; with "An Episode of Cathedral History", "Martin's Close", "The Uncommon Prayer-book" and "A View from a Hill" on 5. "A Neighbour's Landmark" got 4 votes; and "Count Magnus", "The Haunted Dolls' House", "The Rose Garden" and "The Tractate Middoth" 3 apiece. "Lost Hearts", "Mr Humphreys", "A School Story", "The Stalls of Barchester..." and "A Vignette" all got 2 votes. With 1 vote each were "After Dark in the Playing Fields", "Canon Alberic's Scrap-book", "The Experiment", "The Malice of Inanimate Objects", "The Mezzotint" and "Number 13". (There was no similar question in 1995.)
5. Are you interested in MRJ's non-ghost-story writings?
45 of you said Yes, 11 No, and 3 added provisos of one sort of another (e.g. "Yes, although not nearly as much as the ghost stories"). I think that's fairly conclusive! The proportion of Yes votes has increased slightly since 1995 when 56 (out of 78) people said Yes, 17 No and 3 "some variation on Maybe".
6. Please number in order of preference the various contents of the G&S Newsletter.
I gave 8 points to every first place, 7 to every second place and so on. First, with 271 points was "New and reprint material by MRJ". Second was "News" on 250 points (and it would probably have done even better, but many of you read the News first on the web site, and some specifically cited this as a reason for giving the hard-copy version a lower vote). Third was "'Jamesian Notes and Queries' (short articles)" on 236 points, followed "Long articles by other authors" on 224 points. "Special Booklets" got 201 points; "Reviews" 190; "Letters" 158; and "Jamesian Traveller articles" 148.
7. What would you like to see more of in the Newsletter?
9. Is there any area/topic so far neglected in the Newsletter which you would like to see covered?
There was a fair bit of overlap between the answers to these two questions, so I've combined them. If there are any suggestions here which you'd like to take up and run with, do please let me know.
A lot of you think the balance is about right, but...
"I know you don't publish fiction any more, but if you're hurting for material, I think maybe featuring a single story might be an idea." "An occasional piece of fiction as in the old G&S would be very welcome!" [+ 4 more similar] "How about a competition for writing a ghost story in the James style?" "I preferred the previous format including 'James type' stories. Sometimes chit-chat and criticism can become boring." "I can't get enough odd little facts about the stories (places in them, people, links with real hauntings/folklore, etc.)." "I really like the folklore-related articles." "I enjoy explorations of the ways in which MRJ made use of folklore in his stories." "Some excerpts from James' writings on church history." "Jamesian Traveller articles - I think eventually it would be wonderful to see a collection of Jamesian Traveller pieces." "Jamesian Traveller items are always of interest" [+ 1 similar]. "More photos of sites used in the stories."
"I would be interested in reading critical reviews which MRJ's fiction garnered during his lifetime." "More on the impact of MRJ's stories when first published?" "I would suggest 'MRJ in films and TV' (not that it has been actually neglected, but as a regular feature, including detectable influences even in films that are not directly taken from MRJ's stories), and 'MRJ on the Internet' (an analysis of web sites dealing with MRJ and their respective merits)." "I'd be interested in others' views or memories of different 'takes' on MRJ, be it film, TV, radio or stage." "[Coverage of] dramatised versions of MRJ's stories." "At the risk of boring long-term subscribers, would it be possible to reprint 'classic' articles? You will know if there are many subscribers who go back to the earliest days who would resist this, or whether most are relatively new subscribers." "It might be interesting to invite letters from readers indicating how they first came to read MRJ, and became hooked."
"More pages." [2] "Articles on M.R. James Ghost Stories." "Articles analysing particular stories." "More historical background to the stories." "I particularly enjoy the discussion of individual stories. The recent series re-evaluating popular (and unpopular) tales being a good example." "More long articles." "Articles, long and short." "More short articles." "Letters." "Letters - to know that there's life out there!" "More articles on non-ghost-story writings." "More discussions of aspects of MRJ other than the ghost stories." "Articles researched and written by you, on MRJ's non-fiction especially." "More about MRJ's life." "A little more biographical detail on M.R. James himself." "More writing about MRJ in his social/historical context." "Edwin Drood and MRJ." "An in-depth study of his Hans Christian Andersen translations?" "More comparative criticism about James and his contemporaries/immediate successors?" "Context of MRJ stories (e.g. comparison with other contemporaries)." "Articles on MRJ's friends and associates who penned ghost stories." "It would be interesting to read more about the other authors in the close MRJ circle - Malden, Swain, etc." "The James Gang." [2] "More on the James Gang with emphasis on MRJ's contemporaries and also the lesser-known (at least as James Gang) contributors. I know this stretches your Guidelines but think it would be welcomed." "Short pieces on the 'art' of the Jamesian story." "Humour - though there's a fair bit!"
"Interviews with people whose ancestors knew MRJ and writers who have been influenced by his work." "I am always interested in comment from writers of the present day who are working in the MRJ tradition, on what his work means to them and how they adapt his influence on material that is based within a contemporary context." "I think that concentrating on MRJ and his immediate circle limits the potential for articles. G&S never had an article on A.N.L. Munby as a Jamesian writer. As for more recent writers like David Rowlands, Roger Johnson and Ron Weighell, I realise that most of their stories first appeared in G&S, but each has had collections published away from the Haunted Library and they deserve some sort of critical appreciation. Apart from articles, the (living) writers mentioned could be interviewed or comment on their own Jamesian stories."
"Illustrations." "The artwork remains as original and stunning as always." "It would be interesting to know how an artist goes about illustrating an MRJ story." "A new column featuring older illustrators of James, from early magazines and book publications for instance, with commentary by your current artists." "The rest of 'John Humphreys', if it ever materialises - even incomplete, it's one of MRJ's best, I think." "Extensive manuscript analysis (with samples, obviously). I know this is difficult for a couple of major reasons: (1) permissions; (2) the format of the Newsletter doesn't really lend itself." "Something about any translations of MRJ's stories, other than Aander og Trolddom."
"A Jamesian encyclopaedia or, better yet, an atlas (at least descriptive) of Jamesian locations across Britain and beyond." "A Jamesian Gazetteer please!" "I would like an MRJ Encyclopaedia like the Dickens one by Michael and Mollie Hardwick which could be added to issue by issue." "It would be good to bring out the old G&S on disc." "I'd like to see an updated version of David Rowlands' 'A Warning to the Curious' articles [from G&S]".
8. What would you prefer to see less of in the Newsletter?
"I think that some of the articles about James' college life and non-supernatural work can be a bit overlong." "Obscure articles regarding minor characters in the stories." "Psychological analysis and mumbo-jumbo, also jargonised criticism. But to be fair there is very little." "Not particularly interested in MRJ 'theories' by people; whether he was a closet homosexual because of his writing, etc., ad nauseam. The theory of him being Jack the Ripper was terrible!" [this from the person who wrote the article!] "Tiny minded criticism of MRJ's structure of writing. The stories are there on the printed page. We should accept them and appreciate them, not constantly nit pick." "Perhaps the "Traveller" articles. I'm not too bothered about these, as the stories are fictions.
"Illustrations: I don't like any that I've seen, though I'm not opposed to illustrations in principle." "Not always convinced by some of the artwork!" "Reviews." "Concentrate on the ghost stories." "News should be bullet pointed with links to the relevant page of the site. I know many fans probably are not up with the web generation but you have to question this, after all, James would have loved the internet!"
10. Do you believe in ghosts?
I know I should have offered a third option here - a "Don't Know" or "Maybe" - but a number of you opted for it anyway! In fact the voting was remarkably evenly balanced: 20 people said Yes; 17 said No; and 19 voted for some other answer or with provisos. Without defining one's terms it's hard to know exactly what one is voting for! Many added extra comments, judging from which some voted Yes for the same reason as others voted No! More than one of the "Don't Knows" echoed MRJ's "I am prepared to consider evidence and accept it if it satisfies me".
In 1995 22 people said Yes; 17 No; and 36 Maybe.
11. Who is your favourite supernatural fiction writer aside from MRJ?
A huge total of forty-nine authors were named here, of whom thirty got just 1 vote each. A number of you voted for more than one author, and there was nothing to say you shouldn't, so all votes were counted. In first place, on 9 votes, was H.P. Lovecraft. In equal second were Robert Aickman, J. Sheridan Le Fanu, Arthur Machen and H.R. Wakefield on 7 votes. Then, in equal sixth, came E.F. Benson and L.T.C. Rolt (the first of the Jamesian hardcore) on 6 votes each. R.H. Malden and A.N.L. Munby got 4 votes; with Algernon Blackwood, A.M. Burrage, Ramsey Campbell and Steve Duffy on 3 apiece. Six names got 2 votes (Vernon Lee, Fritz Leiber, Edgar Allan Poe, Phil Rickman, Bram Stoker and Peter Straub).
In 1995 I asked two separate questions (though there was a good deal of overlap between the answers to them both): "Who are your top three authors in the James Gang apart from MRJ?" and "Who is your favourite non-Jamesian ghost story writer?" In the first category A.N.L. Munby came first, followed by R.H. Malden. Then came H.R. Wakefield, L.T.C. Rolt, E.G. Swain, E.F. Benson and Fritz Leiber, in that order. In the second category, J.S. Le Fanu came first, with A.M. Burrage second and E.F. Benson third; followed by Algernon Blackwood and Arthur Machen. In equal sixth were Ramsey Campbell, Walter de la Mare, and 2007's winner H.P. Lovecraft: arguably he scored less well in 1995 because I specifically asked for "ghost story" rather than "supernatural fiction" writers (though the best of HPL's work is science fiction anyway - and none the worse for that, I hasten to add).
12. Are you a member/reader of:
31 of the 59 respondents are members of the Ghost Story Society; 15 are members of A Ghostly Company; just 2 are members of the British Fantasy Society; and 17 are readers of Fortean Times.
In 1995, out of the 78 voters, 58 were members of the GSS; 9 of the BFS; and 20 read FT. Obviously the Ghostly Company hadn't been formed at the time of the previous survey, but aside from that, the most obvious change is the drop in cross-over membership with the British Fantasy Society. In fact rather more of you included a write-in vote here for the Friends of Arthur Machen, so maybe next time the BFS should be replaced by that organisation.
13. Any other comments?
Comments mostly took the form of general encouragement with regard both to the Newsletter and the G&S web site (I'm only including a small selection here), along with a few criticisms, but one or two of you added further suggestions which I've merged with the answers to 7, 8 and 9.
One thing which is clear from your answers to questions 7, 9 and 13, is that several of you miss the old G&S, and would like the Newsletter to feature new fiction, at least from time to time. While I don't necessarily rule this out altogether, I'm wary of getting back into that side of things, partly because I currently don't have any great interest in it , but also partly because I know exactly what would happen if I did: people would write in and say "oh, the stories aren't as good as they used to be"!
"Love the mag, especially the reprints of hard to find Jamesian material." "Since its original incarnation as G&S, your publication has provided essential reading and an essential forum for all who delight in M.R. James's ghost stories." "You do a splendid job with the Newsletter and I only hope you don't become disheartened by a lack of response to your appeals." "Don't even CONSIDER giving up on the G&S Newsletter - it's an essential job no-one else could do half as well." "Your web site seems to be an exemplar of how a high-quality web site on a particular topic can be maintained in a way which doesn't involve anything too hi-tech (no Flash etc.) and which downloads quickly. I am just amazed by your willingness to devote so much time to it: but it's a huge benefit to those interested in MRJ and the fiction and social history of his era. I hope this survey attracts bouquets, and not brickbats." "I am so glad I discovered your publication while browsing on the internet - perhaps more publicity would be a good thing for you!" "I've been reading MRJ since about 1958-9. I wish I'd discovered G&S sooner! The web site looks great, as well as being fascinating." "I really enjoy your web site, and find myself visiting several times each month. Thank you for producing such a lively, compelling and comprehensive resource."
"Except for yourselves, almost no one's committed to studying MRJ and his fiction in any serious or detailed form, and much would still be undiscovered or misinterpreted - long may your efforts continue." "G&S is just very well put together, has lots of material, and lets me know about so many aspects of MRJ's life and work that I'd never know about otherwise." "The Newsletter is excellent - astounding how you keep presenting both new MRJ material and interesting insights. So please keep it going, even if you have to browbeat contributors more." "I'm constantly introduced to new meanings or interpretations of the stories in the articles, letters and discussion that go on within the Newsletter's pages, while the reviews certainly help when deciding what to buy."
"As has been the case with its predecessor, receipt of the latest Newsletter is always a happy occasion, anticipation between issues never leading to disappointment. Insights into James, his themes, and his sources have been responsible for altering my low opinion of 'Mr Humphreys and His Inheritance' and reinforcing my high opinion of the elusive 'Two Doctors'." "I suspect that many subscribers are not really aware of the selectivity of the Newsletter - i.e. that it is not concerned with Jamesian writers generally." "Just one small fault. Please could you make the printed words a little bit bigger."
"Sometimes I wish the remit were a little wider... but then it wouldn't be G&S, and really I get all the reviews etc. I want (and more!) from All Hallows. I also wish (and I'm as guilty as anyone) that readers would make more comments." "I fully appreciate your position on this, but I miss new Jamesian fiction. What you published is of a higher standard than anything which has appeared elsewhere since, even in All Hallows. Therefore, as became obvious while I completed this survey, I want the old G&S back."
---
Reviews
Number 13 by M.R. James.
Adapted by Justin Hopper; directed by Pier Wilkie; with Greg Wise as Professor Anderson,
Paul Freeman as Harrington, David Burke as Gunton, and Tom Burke as Jenkins.
TV dramatisation first transmitted December 22nd, 2006, BBC4.
Reviewed by Daniel McGachey.
At the end of my review of BBC4's 2005 production of A View from a Hill, I remarked that I would definitely be checking the festive Radio Times in 2006 in the hope that this was but the first of many in a new series of "A Ghost Story For Christmas" productions. Well, thanks to the G&S web site, I didn't have to wait quite as long as that for confirmation that a further M.R. James adaptation was on the way. But, while this was undoubtedly good news, I was a little disappointed in the choice of story. Not because "Number 13" had already been adapted for television, since I shall sadly never see the version from ATV's "Mystery and Imagination" series, so fondly remembered by others. It was more that I'd never particularly held any strong impressions of the original story, finding its one appearance of a clawed hand somewhat less memorable than James's other more frightful fiends.
But in re-reading the tale before Christmas, I found a great deal more to like than I'd remembered: the fears our hero, Mr Anderson, begins to develop that the guest in the neighbouring hotel room is of unsound mind or that he himself is beginning to lose his own mind; the temporal and spatial warping caused by the titular room's appearances and disappearances; and that clawed, grasping hand whose appearance is all the more effective as the only sighting of the inhabitant of the phantom room. Heartened by this, I was very much looking forward to the new production.
First impressions were that it was an altogether more lavish affair than A View from a Hill, on what I imagine was still a fairly low budget for a BBC drama; certainly a budget that did not stretch to location shooting in Denmark. There was more music, pleasant and not overused, unlike on so many current programmes where the soundtrack is swamped in 'background' music. The production was neither as gloomy nor as doom laden as its immediate predecessor and, with a certain amount of irony, I noted that while the main action takes place within the variably cramped confines of a hotel room, this production was less claustrophobic than A View from a Hill, a play concerning things sighted across open vistas.
Director Pier Wilkie, who also produced A View from a Hill, makes good use of a few well placed background artists in period attire and some excellent exterior shots of the attractive house which doubles as The Golden Lion Hotel and of Winchester Cathedral to add to this "costume drama" feeling and open the story out more. Though filmed in Winchester, chosen for its historic cathedral, there is no reference to the location in the script and we are simply in some English cathedral town [in East Anglia - ed.]. The change in location has also led to an anglicising of names. In this way the lawyer in Room 14, Jensen, becomes Jenkins; the hotel proprietor, Herr Kristensen, becomes Gunton; and the long deceased Bishop Friis has become the similarly long departed Bishop Walgrave. There is even a borrowing from elsewhere in MRJ, with Herr Scavenius, the archivist, becoming Mr Harrington.
Despite the switch in locations and some alteration to the characters, Justin Hopper's adaptation is pretty faithful to the original, while bringing in at least one twist that actually succeeds in heightening the horror. But, while some of the additions are welcome and enjoyable, several of the alterations are unnecessary and diminish rather than add to the mystery. However, while I don't think it's perfect, I still found much to enjoy in its gradual revelation of details and the nice build of tension, and even some touches of humour that had me nervously watching a door slowly opening on screen and then laughing in relief as David Burke walked through instead of some ghastly revenant.
The cast are all good, with Greg Wise as a convincing, if not particularly congenial Anderson. No longer merely "Mr" Anderson, this version of the character now insists on the appellation of "Professor". In a TV-Zone interview, the Executive Producer, Richard Fell, made repeated references to "the classic elements of M.R. James" and, like last year's film, the makers have opted to transform James's amiable hero into a more stereotypically "Jamesian" fussy, repressed scholar, perhaps inspired by his description as "a methodical, accurate-minded man". Indeed, there is even a minor repeat of a sequence from A View from a Hill where the 'hero' lays out his belongings in a fussy and precise manner, though Anderson has time to throw in a quick, vain preen in the mirror. And, while Fanshawe was turned into a nervous and socially awkward creature, Anderson has become condescending, haughty and not a little arrogant. His intellectual pretensions are most clearly on show when he attempts to use his status to impress the hotel's other guests over dinner. His annoyance that the more laid back Jenkins effortlessly charms the ladies in the company is palpable and there is clearly a touch of jealousy amid his distaste for the young lawyer. Yet we know that Anderson is buttoned up so tight that he could never let himself go in the way that his fellow guest does.
As Jenkins, Tom Burke (David Burke's son, who seemed to spend his entire festive season fighting off immortal foes from mysterious foreign climes, as he was one of the better things in the wildly uneven adaptation of Dracula on BBC1) appears to be giving a different sort of performance to the rest of the cast, which takes a moment or two to adjust to. If Justin Hopper has extrapolated Anderson's persona from a five word description in the original, he has entirely ignored James's description of "the lawyer, a staid man, who said little at meals, being generally engaged in studying a small bundle of papers beside his plate". This lawyer enjoys company and friendly chat, slurps his soup and his wine and, as the proprietor's euphemistic "feeling unwell" suggests, is partial to more than a glass of wine with his dinner. Jenkins is truly comfortable being himself and Tom Burke's naturalistic performance reinforces the difference between the envious but straight-laced Anderson and the sensuous Jenkins.
The gulf between the two is similarly shown when Anderson's apparent delight at locating Alice Goddard, the younger of the female guests, is short-lived due to his discovery of Jenkins already ensconced and on intimate terms. We also share his feeling of distance from their company in the use of muted sound for their flirtatious chatter. We can see them talking but cannot hear them or join in. The message coming across, or so it seems to me, is that the occupant of Number 13 may not be the only one to have shut himself away from humanity. There is clearly some desire to escape on Anderson's part, but perhaps the barriers he has constructed around himself are too strong to be broken.
Since Alice and the other guests are given so little to do, their main purpose within the script must be in showing Anderson's withdrawal from humanity. They may also be there to give him plausible rationale for the sounds of female laughter emanating from the room which he assumes to be Jenkins'. There is, though, one scene involving Miss Goddard that carries with it a sense of implied horror. At night, while Anderson sleeps uneasily, we see the young woman creeping between his bed curtains and reaching for him. As he wakes with a start, there is the harsh sound of the walls withdrawing, as if reality is snapping back into place. Clearly he has dreamt Alice's presence, his sublimated desire coming out through his subconscious, as the scenes of temptation from Hieronymus Bosch's "The Garden of Earthly Delights" surrounding him at the time would suggest. But there is also the suspicion that, if he had not wakened at that precise moment, the wall would not have withdrawn and something else would have laid its hand upon his shoulder.
The use of the Bosch painting during this dream sequence, projected onto the bed hangings almost in the fashion of a child's night light, is effective and otherworldly. However, I did wonder about the introduction of "The Garden of Earthly Delights", which displaces "an old coloured print of the town, date about 1820" as "the only interesting picture" (while the cast-iron stove engraving of Abraham sacrificing Isaac, that one can't help but feel has some significance, is omitted entirely). The choice of painting strikes me as ill-advised, partly because it seems utterly out of place in such a setting at such a time but, mainly, because it's such an instantly recognisable piece. What might have been more effective would have been to show a painting of the town or the hotel itself, which altered subtly at night when the room's dimensions had changed; though this obviously has echoes of yet another story.
The actual alteration of the room is slight but effective. The wall has shifted by a few feet and a third of the panes in the window have vanished. A nice touch is the peculiar sight of a rug that disappears uninterrupted through the skirting board. The alteration is noticeable enough to strike the viewer as odd but sufficiently restrained that it might easily be put down to a misremembering of details or an overactive imagination should the room's occupant observe the change. But, as Rosemary points out elsewhere [in a contribution to The Everlasting Club], the intervening Room 13 must have been very tiny if there was a similar reduction in size to Jenkins' room. My own theory on this, based on what glimpses we see of the interior of Number 13, is that the door does not open onto a room at all, but into a passageway or corridor to somewhere else entirely. This would seem to be supported by a desperate Anderson's claims that, "Sometimes it's like there are hundreds of them in there", in response to the voices issuing through the wall.
The sounds emanating from beyond the wall at night are, at first, suggestive of nothing more than a bit of drunken carousing, and carry little of the madness and despair that almost forces the Anderson of the original to consider fleeing. These sonic disturbances eventually become more sinister, if a little clichéd, with laughter, nocturnal whisperings of devil worship and a booming, mocking voice. Out of these, it is the sound of child's laughter that has the most frightening and unpleasant resonance, coming as it does from a location in which documents, relating to witchcraft and Devil's Emissaries, suggest all sort of depravities.
Some of the documents Anderson uncovers give enticing hints to the nature of the inhabitant of Bishop Walgrave's house, with mentions of "curious lights, unnatural cries and a stranger who comes and goes in the night time". However the confession of witchcraft by one "Anne Mundy" details horrors that don't sit easily within the confines of an M.R. James story. The suckling of a giant rat brings, instead, memories of the Baby episode of Nigel Kneale's 1976 series, Beasts. But in Kneale's play the nursing of the rodent-like husk comes at the end of an hour of sustained and escalating tension and not as a throwaway line whose very incongruity provokes bemused giggles rather than fear. Here, also, the use of Matthew Hopkins, the Witch-finder General, seems more like shorthand for witch-finders and witch trials in general than anything else and adds little to the proceedings.
Paul Freeman, as the archivist with the name borrowed from "Casting the Runes", brings a sense of world-weariness to his role that suggests any scandal, horror or intrigue that may be uncovered in the church documents would come as little or no surprise to him. He affects a lack of knowledge of Nicolas Francken and he clearly disapproves of the angle of Anderson's enquiries, but it is difficult to judge just how much the old man really knows. And, when he meets Anderson outside the hotel to inform him that his work is at an end, he has the air of a man well used to putting a lid on sensitive matters and hushing up the unexplainable. There is a sense of a sort of Victorian X Files cover-up going on when he instructs Anderson to "Go back to your dreaming spires, Professor, and leave the church to deal with its own nightmares".
This scene has a strong visual echo of the one in The Stalls of Barchester where Eric Chitty and Robert Hardy discuss the hanging oak, and there are more Barchester-like moments in the scenes in the cathedral archives. However these echoes do not seem as deliberate as some in the previous production, and if A View from a Hill was informed by the Lawrence Gordon Clark films, recreating key moments in homage to the earlier series, there are times when this production seems entirely possessed by the spirit of the 1970s films and might even, at first glance, be mistaken for one.
While the archive scenes throw up some intriguing hints as to the Bishop's tenant, it is surely pretty obvious, even to those entirely new to the story, where the 'Witch-house' will be found. Therefore David Burke is given an unenviable task in filling us in on the missing details. It's a testimony to his acting skills that he carries this off with aplomb. Burke is excellent as Gunton, never just a cipher even while layering on the exposition. We feel for him when his eagerness to please his scholarly guest with some historical details is rather rudely dismissed. We share his discomfort at asking for payment in advance following the disappearance of a previous scholar, as well as a tinge of guilty pleasure at his taking the arrogant "professor" down a peg. And his expression of hurt and dismay when Anderson accuses him of playing tricks at the end is very touching. David Burke seems to have become something of a regular in Richard Fell's projects, having appeared in the 2006 version of John Wyndham's Random Quest, and, of course, as Patten in A View from a Hill. Personally, I would not be at all disappointed if he returned for a further appearance next Christmas.
In terms of the supernatural manifestations as described by James in the original, the two most striking images are the shadow of the occupant in the room next to Anderson's and the hand that reaches out from behind the door. And, unlike the relocation of events, which is understandable for budgetary reasons, it appears rather perverse that these are the two points in the story that the makers chose to drastically alter.
The dancing shadow against the blank wall of the building opposite is replaced by a slowly moving shadow on the inner wall of Anderson's room. This comes across as an attempt to provide a clearly "ghostly" entity early on in the proceedings but lacks the mystery and bizarreness of the original's madly dancing figure cast by a fiery glare. The problem is that the shadowy form is rather too stately in appearance and movement and would have benefited from being a little less clear and a little more "glimpsed from the corner of the eye".
That said, there is at least one sequence where the movement of the shadowy form is effectively chilling. This comes when Anderson leaves his own room to press his ear to the door of Number 13 and, cutting back to the interior of Room 12, we see the shape glide slowly toward the door, as if to snatch the door of Number 13 open and send Anderson tumbling in. It's this scene that left me convinced that the form we are seeing is not actually the shadow of some presence in Anderson's room but, rather, a silhouette burned through the wall from the other side. And, if that is the case, it would surely require a light source of unnatural and hellish intensity.
Given that the makers decided upon this unequivocal manifestation it is odd that they then show a marked reticence toward displaying M.R. James's own clearly supernatural manifestation, that of the arm, "clad in ragged, yellowish linen, and the bare skin, where it could be seen, had long grey hairs upon it". Anyone with a passing familiarity with the story is surely anticipating this moment, and the actual shot of a leather gloved hand grasping Anderson's arm is disappointingly tame and anti-climactic. It almost seems that the makers feared a demonic clawed hand might prompt laughter rather than horror, though sympathetic lighting and judicious use of close-ups could have avoided that problem.
When the door of Number 13 is finally thrown open, the glimpses we get of the room's occupant are certainly unsettling, though curiously familiar. The combination of the black leather of the glove, the harsh, metallic screeching amongst the sound effects and the pale, monochrome white of the figure glimpsed in the darkness, bring to mind the Cenobites, demonic entities who thrive on a sensual enjoyment of physical pain, from Clive Barker's Hellraiser films, rather than anything in M.R. James. This strikes me as an even more likely reason for the loss of the monstrous hand, as it goes against the image of the sensual predator that we are being presented with.
Again, the use of sound adds to the effectiveness of the scene, with the crackling, static-like noise emphasising the notion that what we see in the flickering darkness is not connected physically with the space outside the door, almost as if it is a projection or an image being broadcast from somewhere far distant. That the grasping hand that threatens to drag Anderson beyond the doorway is clearly not connected to the figure we see only serves to add to the sense of physical and temporal disparity.
Interesting though I find these amendments to the scenes in question, I'm not convinced that they improve on James's originals. But, there is one new twist to the plot with which I take no issue. This addition, concerning the fate of "Mr Entwhistle", is inspired and adds a dangerous element that is missing from the original. Entwhistle is first brought to our notice with Gunton's request for advance payment from Anderson, and the news of his sudden disappearance is our first indication that all is not well at The Golden Lion. He is also the "Cambridge man" who helped for a time in the archives, though I'll confess that on first hearing this description I didn't even connect him to Entwhistle and thought it was a reference to M.R. James himself. It isn't till the end, after the door has been opened, the enemy faced and the floorboards prised up that we are reminded of the vanished guest, when the tattered remains of his clothes and belongings are discovered. Whether he ventured forth to investigate the mysterious Nicolas Francken or whether he was absorbed bodily into the room as it made its nocturnal manifestation (a theory I find altogether more alarming) is unclear. What is clear to Anderson is that he has only narrowly avoided a similar fate. And if it were not obvious, there is an all too familiar sealed document among the lost scholar's belongings to hammer the point home.
The mysterious and indecipherable document, which we can only deduce is Francken's contract with the Devil when it is discovered at the end of the original story, is here found quite early on in the proceedings, hidden in a hole in the wall of the cathedral archive. There are some pleasing uses of sound design here. Firstly in the weird noise as Anderson passes by the hole, as if something is alerting him to the document's presence and drawing him to investigate. And, secondly, in the sound of ancient and heavy locks being unfastened as he opens the document. So, while the writing and drawings may be arcane, it appears to act as a form of calling card and, to those curious enough to pry further, as an invitation to join Francken in his lodgings.
My reading of the original has always placed Francken in the room in an attempt to elude his enemies, which effectively leaves him living some form of ghastly immortal half-life within its confines, only lashing out when others pry too closely. For the adaptation, though, there is the suggestion of some malignant spider using intellectual curiosity to draw victims into his web. After all, given what we are led to believe about "the foreign man" and his habits, can we expect him to sit out eternity on his own? And, for me, this creates an altogether more alarming occupant of Number 13.
I take it as the sign of a good story, ghostly or otherwise, that it leaves me with food for thought, and I'd say most of the frissons of fright I've experienced through viewing this production have been in those little "'what if?' moments of realisation about some of the events on the screen. Indeed, much like A View from a Hill, I enjoyed it more on second viewing and got a lot more out of it. In fact, I didn't even mind the glove so much the second time... though it's never a detail I'm going to be overjoyed about! But, overall I was impressed and, based on the two recent productions, I have high hopes that there will be more to look forward to over many Christmases yet to come.
Rheinische Glasmalerei.
Meisterwerke der Renaissance (Rhenish Stained Glass. Masterpieces of the Renaissance).
Exhibition at the Museum Schnütgen, Cologne, Germany;
May 3rd to July 29th, 2007.
Reviewed by Helen Grant.
There were two particularly striking points about the Museum Schnütgen's Rhenish Stained Glass exhibition: firstly, that it is extremely rare to have an opportunity to make direct comparisons between four such superb stained glass series of similar origin and date; and secondly, that if these are the remains, how fabulous must have been these masterpieces in their undamaged entirety. The Schnütgen's exhibition comprised well over a hundred early sixteenth-century stained glass panels, from the four monasteries of Altenberg, St Apern, Steinfeld and Mariawald.[1] Steinfeld Abbey and its stained glass are, of course, central to the story of "The Treasure of Abbot Thomas".
The glass was displayed in three rooms, using lightboxes shaped to the individual panels to give the impression of light shining through stained glass windows. The first room contained the glass of Altenberg and St Apern; the second that of Steinfeld and the final display from Mariawald was downstairs in what was once the nave of the former church which houses the museum. This arrangement was well devised, since the glass of Altenberg and St Apern, though stunning in its own right, suffers in comparison with the Steinfeld and Mariawald windows.
The subject matter of the four series illustrated the very different approaches which could be taken when planning artwork on this scale. The windows of Steinfeld and Mariawald follow the common medieval schema of typology, i.e. setting stories from the Old Testament in relation to stories from the New Testament or the person of Christ himself. This is particularly pronounced in the Mariawald series, where Old and New Testament scenes are matched - e.g. the raising of Lazarus by Jesus is paired with the raising of the widow's son by Elijah. The Steinfeld series gave prominence to New Testament stories, aiming to create a continuous narrative of the Redemption cycle. The Altenberg glass depicted a detailed life of St Bernard of Clairvaux, mixing biographical and legendary elements - reflecting the alternative schema of illustrating the life of a Christian role model. The St Apern windows comprised a Christ cycle and a reduced life of St Bernard. The Alternberg glass in particular has a wonderful range of interior scenes, full of homely details - the collared greyhound lying peacefully in a corner, the vases and jugs on shelves, the ornate wall decorations of the rooms depicted. The tones of this and the St Apern glass are muted, with sepia predominant, and patches of red and blue. By comparison, the Steinfeld and Mariawald windows are a vivid riot of colour: golden yellows, emerald greens, gorgeous reds and blues. Along with a much wider palette of colours, the Steinfeld and Mariawald series have a wider and far more ambitious scope than the quasi-domestic scenes of St Bernard's life. The Steinfeld glass features a number of outdoor scenes filled with a sense of light and airiness; the panel showing the Fallen Angels being pierced by the archangel Michael has amazing power and vigour, compared to which the ascension of Bernard from St Apern is stiff and static. There is great depth of field, with many layers to every scene, often with a clear blue section of sky farthest off. Interior scenes, such as that of the promise to Simeon, reveal a masterful grasp of perspective. It is not difficult to understand M.R. James's interest in the Steinfeld glass.
The Mariawald glass is typified by its large figures, clothed in vibrant colours, their faces expressively painted. Whereas the Steinfeld figures form part of a greater landscape, the Mariawald saints and Biblical characters boldly fill their panels, sometimes jostling for space.
Given the magnificence of the glass in this exhibition it is sobering to consider how much has been lost.[2]
The exhibition was competently supported with a German-English booklet for visitors, detailing the content and origin of each window, and bilingual information panels about the history of the glass, plus a programme of guided tours, discussion sessions, etc. There was, unfortunately, no moderately-priced illustrated souvenir of the exhibition. The range of postcards of the glass was very limited, and the only comprehensive set of photographs was in the catalogue, which comprised two hefty hard-backed volumes costing 49.90 euros. A small booklet of colour photographs would have been very welcome. This is the only criticism of an exhibition which was intelligently presented and offered possibly a unique opportunity to see this wonderful collection of stained glass.
Notes:
[1] Most of the glass in the exhibition now belongs to the Victoria & Albert Museum in London, the rest is in other museums and churches; virtually nothing remains in its original location.
[2] "From this colossal artistic creation, the great cycle of pictures in the cloister at Steinfeld, now only a glittering ruin remains," wrote Father Nikola Reinartz, a German historian who produced a series of articles about the Steinfeld glass and corresponded with MRJ (of which more in the next issue of the G&S Newsletter).
The Complete Ghost Stories of M.R. James, Volume One,
audio book, read by David Collings. Craftsman Audio Books,
2007, ISBN: 978 1 874703 25 9, £35.95.
Reviewed by Rosemary Pardoe.
There have been several audio versions of M.R. James's ghost stories, of which the most notable and best loved is the series of tapes which Michael Hordern recorded in the 1980s for Argo. All of these previous productions, however, have been selections (or individual stories in more general collections). Until now, no one has taken that extra step and issued a complete audio edition of all of MRJ's tales. Craftsman Audio Books have now done so, with two volumes of CDs, eight discs and a data CD in each (a total of eighteen hours of listening), containing all thirty-four of MRJ's completed ghost stories (fourteen in the first volume, twenty in the second). These include several, such as "The Fenstanton Witch", "The Experiment" and "The Malice of Inanimate Objects", which have never been recorded before, but not "A Night in King's College Chapel", arguably not a ghost story.
This review is only of Volume One, although the second volume should also be out by the time this Newsletter is published. The tales are read - unabridged - in roughly the same order in which they appeared in print, so the fourteen stories (eight-and-a-half hours' worth) in the first volume consist of the whole of Ghost Stories of an Antiquary and all but the final tale ("Mr Humphreys and His Inheritance") in More Ghost Stories of an Antiquary. It's a slightly odd division, but no doubt there was a good practical reason for leaving "Mr Humphreys" until Volume Two. The reader, David Collings, is a gentleman with a long career in acting and voice work, as his entry on the IMDB reveals. I warmed to him immediately when I saw there that he was the voice of the beloved Monkey! Collings' versatility is put to the test in the MRJ stories, where he does an excellent but not over-the-top lower class 'type' (like the tram conductor in "Casting the Runes" and Mrs Bunch in "Lost Hearts") and some fine upper class women (e.g. Miss Wilkins and that wonderful creation Mrs Anstruther in "The Rose Garden"). More important than this, though, is his normal speaking voice. The ideal narrator of these tales should have a pleasant voice with an accent which is not too upper class; in fact, the best accent would be one which is hardly noticeable. The voice and accent should never get in the way of the story, and with Collings they never do. I also spotted only a tiny number of insignificant accidental errors (it's not clear, though, why the class mark in "The Tractate Middoth" - 11.3.34 - is given throughout as two.three.thirty-four). The readings are linked by eerie music specially created for the project by East Anglian composer Leigh Odlin.
The accompanying two-page leaflet is a disappointment until one realises that much of the material one might expect to be included in a booklet is actually on the bonus CD. In the leaflet Reggie Oliver introduces the stories, "universally recognised as classics of the genre", and singles out for particular praise "Oh, Whistle, and I'll Come to You, My Lad": "that undisputed masterpiece of the genre". Some of us would actually dispute this! As many of you are aware, Reggie has a lot of valuable insights into MRJ but there is no room for them here. Instead they come in an article on the bonus data CD, along with profiles and notes on the contributors, and a full list of the contents of the discs, cross-referenced with page numbers (all in pdf format). Reggie's article, "The Scholar and the Story Teller" (part one), is a reprint (abbreviated but also expanded in parts) of the article cum review of that title which was published in All Hallows 41 (February 2006). I praised that at the time, and I'm glad to see this new version too, which offers much to mull over, such as this summing up: "All [MRJ's] stories are in some sense 'warnings to the curious', oblique justifications for his tenacious orthodoxy and lack of curiosity. Of course he was phenomenally curious all his life about palimpsests, martyrologies ('the more atrocious the better'), rood screens, clerestories and the like, but he never wanted to search for the great and terrible truths behind them". Having a data CD of this sort enables Craftsman to include more material than could be fitted into a paper booklet, but the technophobe in me empathises with those people (yes, they do exist!) without access to a computer.
If you enjoy listening to MRJ's stories, read well and sensitively (and after all, many of them were originally written to be read aloud), then The Complete Ghost Stories of M.R. James is definitely for you. That's assuming you can afford the (not at all unreasonable) price of over £70 for the two volumes. For this you do get nice box sets with high production values in attractive packaging. Does David Collings sound like MRJ? Well, of course we don't know what MRJ sounded like, more's the pity: I still hope that one day an old recording of him might come to light somewhere!
M.R. James: Tales of the Supernatural, Volume One,
audio book, read by Gareth David-Lloyd, Ian Fairbairn and Geoffrey Bayldon. Fantom Films,
2007, £12.99 UK, £13.99 overseas.
Reviewed by Rosemary Pardoe.
Unlike Craftsman Audio Books' The Complete Ghost Stories of M.R. James, Fantom Films' Tales of the Supernatural does not set out to be a complete audio version of MRJ's ghost stories. Volume One, consisting of two CDs with a total 140 minutes of listening time, mainly contains the predictable choices: "Casting the Runes, "Number 13", "Rats" and "Lost Hearts", with only one slightly unexpected selection - the unpopular boo-story "There Was a Man Dwelt by a Churchyard" (chosen because of its brevity?). The tales are accompanied by specially written and appropriate music, composed by Ben Wright. They are unabridged, but with a number of inadvertent omissions and slips (particularly in "Lost Hearts"); and an important section, four lines long, has been skipped in "There Was a Man..." I also noticed a couple of phrase repeats, intended to be edited out, but which had been left in by mistake.
The three readers are all quite acceptable in their different ways, the most idiosyncratic voice being that of Geoffrey Bayldon, famous for his portrayal of Catweazle, whose elderly, slightly doddery, tones are not unsuitable for "Lost Hearts". Ian Fairbairn, who reads "Number 13" and "Rats"; and Gareth David-Lloyd, the reader of "Casting the Runes" and "There Was a Man..."; both do workmanlike jobs, David-Lloyd being especially worthy of note for two reasons: first he is very young and second he is Welsh. After seeing him as Ianto in the BBC's Dr Who spin-off Torchwood, I was half-expecting him to read the stories in a strong Welsh accent, but in fact the accent is only slightly detectable. And why shouldn't a reader of M.R. James's ghost stories be youthful? After all, MRJ himself was only in his early thirties when he wrote "Canon Alberic's Scrap-book". It makes a refreshing change (and a contrast with Geoffrey Bayldon!), although David-Lloyd's characterisations are mostly minimal, and I think for that reason I prefer the more confident and varied delivery of Ian Fairbairn.
Considering that the price for Volume One of Tales of the Supernatural is only £12.99 it would be ungenerous of me to criticise the lack of anything much in the way of accompanying paperwork, but it is a little disappointing - just a four-page leaflet with notes on the readers, but nothing at all on MRJ or the choice of stories: almost as though the readers were more important than the stories! In addition to the tales themselves, there is extra content on the discs: an MP3 interview with Geoffrey Bayldon and pdf texts of the stories. Volume Two may well be out by the time you read this and will contain readings of "The Ash-Tree" and "A View from a Hill" among others, as well as extras such as an interview with Ian Fairbairn. More volumes are planned for later this year and in 2008, so my statement that this will not be a complete audio version may prove wrong in the long term.
---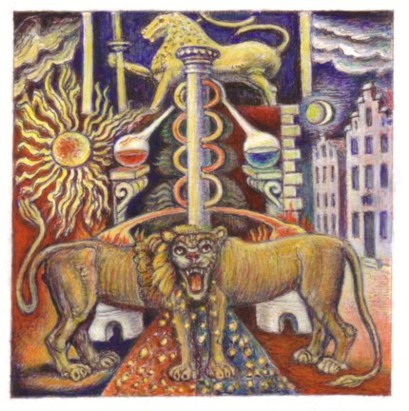 ---
back to top
go to Newsletter Issue 1
go to Newsletter Issue 2
go to Newsletter Issue 3
go to Newsletter Issue 4
go to Newsletter Issue 5
go to Newsletter Issue 6
go to Newsletter Issue 7
go to Newsletter Issue 8
go to Newsletter Issue 9
go to Newsletter Issue 10
go to Newsletter Issue 11
back to Jamesian News Page
back to Ghosts & Scholars Home Page