Dagworth and District Gentlemen's Cycling Society
---
Affiliated to the League of Anglian Wheelers
HQ: Rattlesden
Five Bells

(TL 977590)
---
Here we go again
Well, thanks to the government's latest social engineering regulations, we still won't be able to have our monthly meetings for a while yet (unless the fish & chip van calling on Thurdays counts as serving meals in the pub). We'll start up again by going to Rattlesden Five Bells on the first Thursday evening that it's open, whenever that might be. We're also still hoping to have our AGM at the March meeting.
Vice
As soon as we decide we can do without a Vice-President this year, someone eligible turns up. Never mind, we have a cunning plan. Bill Ives is 'Vice-President-in-waiting' so will be Vice-President next year … except in the extremely unlikely case of a challenger turning up at the AGM.
AGM
2020's AGM was pretty much like any other: the club's funds have swollen by about 9/- and we don't have a vice-president because none of the attendees was eligible. As it's now past the date when the vice-president wouldn't be able to do her job anyway, we can probably struggle along without one until the 2021 AGM.
2020 Women's Tour cancelled
The final stage of this year's Women's Tour was planned to go through Battisford, Great Finborough, Stowmarket, and Needham Market—right on out doorstep. However, this year's race has been cancelled. However, it looks as if the route will stay the same for the 2021 race, so we'll be going to watch it pass … a year later than expected.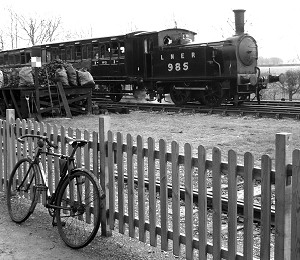 Suggested Steam Sundays
The 'Suggested Steam Sunday' format, where we pick dates to ride over to the Mid-Suffolk Light Railway to watch steam trains while having a pint in the Kitchener Arms, will continue as soon as the Middy is able to open again, which is probably not going to be until New Year's Day. (There will be 'Santa Specials' in December, but the opening arrangements won't really suit our sort of visit.)
Flat Section
The V-CC Flat Section's 2020 last-Monday-of-the-month meetings should alternate between destinations. Firstly: at the Crown in Bedfield, then riding to The Victoria in Earl Soham; secondly: at the Half Moon in Rushall. This all depends, of course, on the pubs being open.
---
Aims of the Society
The pursuance of cycling in the leisurely fashion of days gone by. The appreciation and conservation of the countryside and its way of life. The enjoyment of local public hostelries and their ales.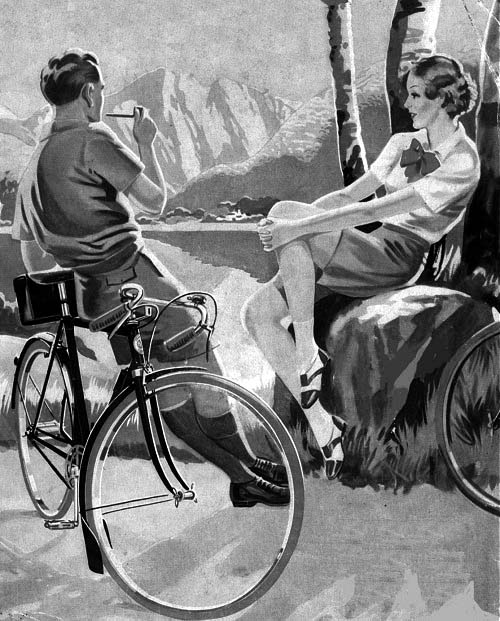 ---
Officers
| | |
| --- | --- |
| President | Keith Farrow |
| Vice-President-in-waiting | Bill Ives |
| Foreman | David Whatling |
| | |
| | |
| Recorder | Jonathan Walker |
---


Last Modified, 26 November 2020