Film Music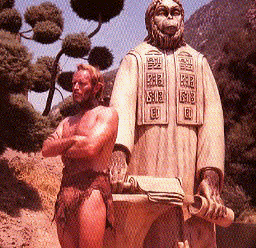 Jerry Goldsmith
Planet Of The Apes/Escape From The Planet Of The Apes (Varèse Sarabande VSD-5848 CD)
Here, for the first time, is the complete original soundtrack to Franklin Schaffner's Planet Of The Apes (1968), composed/conducted by Jerry Goldsmith. If the movie isn't to your liking (though in some quarters this allegory of apes, starring Charlton Heston, is regarded as a sci-fi classic) then this is no reason not to be gripped by a stunning score. One of the film industry's most prolific and critically acclaimed composers, Goldsmith (born Los Angeles, 1929) must have written for every genre by now, yet Planet Of The Apes remains his most unorthodox, formally inventive score to date.
Responding to the film's peculiar characterisation, bleak futuristic setting and pacy action sequences, the score persists in defiant dissonance to the point where occasional tonality is almost shocking. The key to its success is a capacity to evoke a distinctive soundworld by an adventurous use of orchestral colour and texture, emanating from unusual instrumental ingredients such as metal sheets and mixing bowls, wood blocks and small percussives (some echoplexed), ram's horn and Brazilian cuica, plus carefully deployed harp, xylophone and snare drum. The results are sometimes reminiscent of Varèse (e.g. Hyperprism). Eschewing elaborate themes, Goldsmith uses motivic fragments like the serial phrase played by ethereal flute or high strings, the running piano figures, and the parched cry of the ram's horn. A major film score of great character and originality, marred only by less than crystal clear recording quality. Indispensable.
If Planet Of The Apes shows Goldsmith's understanding of avant-garde scoring, previously unavailable Escape From The Planet Of The Apes (1971), (third film in the series; Leonard Rosenman scored the second), reveals a competence at bringing rock instrumentation into an orchestral context. Bass guitar provides the rocky rhythmic drive to a thematic score (echoes of John Barry), while twangy electric guitar, sitar, organ, and especially inventive xylophone supply memorable splashes of chromatic colour. (Chris Blackford)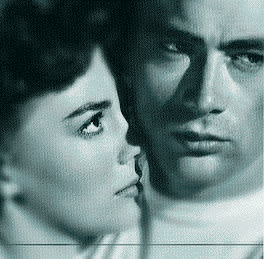 Leonard Rosenman
East Of Eden/Rebel Without A Cause (Nonesuch Film Series 7559-79402-2 CD)
Two new recordings of Leonard Rosenman's (born Brooklyn, USA 1924) better known scores performed by the London Sinfonietta, conducted by the US composer John Adams. Rosenman's classical training (his teachers include Arnold Schoenberg, Roger Sessions and Luigi Dallapiccola) pervades his work for films, in which he's never been afraid to incorporate avant-garde methods; he's also pursued a parallel career writing for the concert hall.
Encouraged by Leonard Bernstein and Aaron Copland to take up composing for films, Rosenman's first project was Elia Kazan's East Of Eden (1955), now largely remembered for James Dean's impressive screen debut. At its most reassuring in the gentle, folk-like main theme, the score is often reminiscent of Copland's pastoral style, as displayed to charming effect in his score for Sam Wood's film Our Town (1940). Rosenman's spacious, translucent strings are also Coplandesque, but he reveals his own voice in many subtle and succinct thematic variations where the melodic writing becomes darker and more ambivalent, most notably in 'Fog Scene' and 'Bedroom Window'. Adams mostly obtains a sensitive, light touch from the Sinfonietta, though they deliver an effectively rugged punch on the rhythmically vigorous cue 'Cal And Aron Visit Mother'.
From the rural pre-20s to 1950s middle-class suburbia for Rosenman's second film score, Rebel Without A Cause (1955). You'd be forgiven for having paid more attention to James Dean's legendary performance as the misunderstood proto-teenager, ably supported by an equally troubled Natalie Wood. In the cinema, jazz was still synonymous with disaffected youth (but rock 'n' roll was fast approaching), so for Rebel Rosenman skilfully combines it with concert hall modernism, achieving a kind of third stream amalgam - one that had earlier fascinated Stravinsky (Ebony Concerto), Milhaud (La création du monde) and Copland (Piano Concerto). His only concession to 50s melodrama is a splendid, tender love theme, given a lush reading topped with muted trumpets in the 'Main Title'. Stratospheric strings and wood-winds connote humankind's existential insignificance in 'The Planetarium', while in 'Knife Fight' jazz rhythms collide with spiky Stravinskyesque rhythms, and 'The Hunt' abounds in angular writing for brass, wood-winds and percussion. Sadly, much of the score's power was reduced because of dialogue and environmental sounds, but Adams and the Sinfonietta have done a great job in restoring all of its marvellous, sharply accented energy. (Chris Blackford)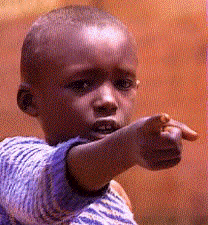 René Lussier
Chronicle Of A Genocide Foretold (Ambiances Magnétiques AM 058 CD)
"Fifty years after the Holocaust," the sleevenotes declare, "the world allowed another genocide to occur, this time in Rwanda." Eyewitnesses (the youngest seven years of age) recall the horrific events. A million people massacred in just three months by Hutu extremists, many hacked to death with machetes. René Lussier's soundtrack to Danièle Lacourse's and Yvan Patry's documentary is for an eight-piece ensemble (with Lussier are Jean Derome, Pierre Tanguay, Céline Arcand, Robert Marcel Lepage, Tom Walsh, Jean René, Vincent Bernard), plus atmospheric environmental sounds. Abstract improv and sombre themes are thoughtfully integrated: the former touching the raw nerve of ineradicable trauma. Undoubtedly a difficult commission, but René Lussier's response is a work of admirable sensitivity and intelligence. (Chris Blackford)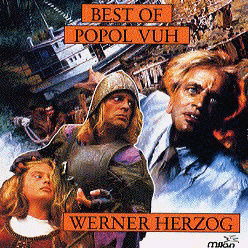 Popol Vuh
Best Of Popol Vuh - From The Films Of Werner Herzog (Milan 73138 35639-2 CD)
The many collaborations between German composer Florian Fricke (with his group Popol Vuh) and fellow countryman, film-maker Werner Herzog, are almost unique in the cinema of recent decades: conjure up the exotic landscapes of the latter's epic feature films and you start to hear the former's music (perhaps the Nyman-Greenaway collaborations are the only other in recent times to have attained a similar level of music-image symbiosis). Yes, Fricke and Herzog speak the same expressionistic language, often cloaked in Stimmung - that special Teutonic mood described by film historian Lotte Eisner as "a mystical and singular harmony amid the chaos of things, a kind of sorrowful nostalgia mixed with well-being languor coloured with desire, lust of body and soul." (The Haunted Screen)
Three pieces from Nosferatu (1979) and Fitzcarraldo (1982), two from Cobra Verde (1988) and one each from Gasherbrum (1985) and Aguirre, Wrath Of God (1972). All are grandiose in conception, atmospherically counterbalancing choral arrangements (shades of Carl Orff) with the lyrical folk-rock of Popol Vuh. 'A Different World' (from Cobra Verde) is sumptuous, dreamy adagio strings, suffused with that "sorrowful nostalgia"; 'Brothers Of Darkness' (from Nosferatu) evokes ancient, supernatural malevolence tinged with irreconcilable despair. Florian Fricke's film music is as memorable and as distinctive as the work of Morricone and Rota. It's time he reached an audience beyond the realm of Krautrock diehards. (Chris Blackford)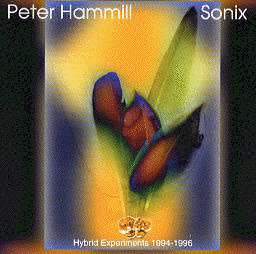 Peter Hammill
Sonix (Fie! FIE 9114 CD)
The CD reissue of Loops & Reels (Fie!) in 1993 served as a reminder (to those who needed reminding) that Peter Hammill's compositional talents stretch beyond songcraft into studio tapework. Sonix, a similar collection (1994-96), includes film and dance commissions. Four soundtrack excerpts from Michel Spinosa's Emmene-moi typify Hammill's distinctive feel for brooding, bittersweet melodies, encapsulated here by the violin and viola of Stuart Gordon. Hammill describes the film as a "dark and stressful tale", and the pieces all work splendidly as mood miniatures without the visuals.
Elsewhere, 'Dark Matter' (parts of which were used in the Wolf And Water film of Macbeth) manipulates PH's free electric guitar playing, compressing it into a narrow dynamic band - interestingly recorded at a level lower than the ferocity of the playing would normally suggest. 'Four To The Floor' suffuses relentless pulse with peripheral voices and subtle distortions, while 'Exercise For Louis' evokes an eerie processional mood. Less appealing, without the dance troupe, that is, is the lengthy (26 mins) 'Labyrinthine Dreams', where fragile thematic material (a gentle play of cadences) is overstretched, and interspersed by polyrhythmic, MIDI piano player sections too obviously in the manner of Nancarrow and Reich. Even the brief 'song' sections seem laboured. Still, it's a stimulating and revealing collection, and Hammill does exceptionally well to bring an overall album-cohesion to the disparate strands of his instrumental work. (Chris Blackford)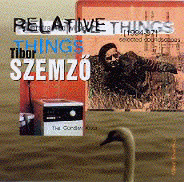 Tibor Szemzö
Relative Things: Selected Soundscapes 1994-97 (Leo CD LR 250 CD)
The music of Hungarian composer Tibor Szemzö is among the most bewitching in the Leo Records catalogue (check out his text-based pieces on The Conscience). Stylistically elusive, Szemzö is among the finest genre-benders in contemporary composition, and this selection of his film music is no exception. Sadly, there is no information (beyond titles and directors) about the films which presumably inspired this music. Notwithstanding this irritation, I've listened to Relative Things numerous times and continue to be fascinated by its understated haunting qualities.
Most pieces demonstrate Szemzö's uncanny knack of making quite a lot happen in a leisurely manner. Or, put another way, there's usually more going on here than first meets the ear. Or, some sounds happen quickly while others are moving very slowly. The effect is hypnotic and a not a little disorientating. For 'Parijs' a racing clarinet motif is counter-balanced by spartan piano and lush string drones, not forgetting that seemingly unrelated hand-drumming. Two textual pieces ('Anguish' probably coming from a documentary) speak of Chinese human rights abuse and materialistic man as a "broken being". Elsewhere, the fluid ethnic rhythms of '& Ground' recall Hassell's Fourth World hybrid, and the meditative beauty of 'The Easy One' typifies Szemzö's stunning use of simple chamber gestures to achieve profound expressive results. (Chris Blackford)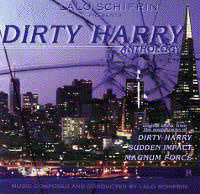 Lalo Schifrin
Dirty Harry Anthology (Aleph Records 003 CD)
Hard to believe that such a well known soundtrack like Dirty Harry (1971) has never been issued in its entirety. Dirty Harry Anthology (1998) contains five previously unreleased cues, two others are available on compilations, leaving one last cue, 'Scorpio's View', still unissued. Several from Magnum Force (1973) and Sudden Impact (1989) also make their release debut here. These reasons alone make this collection an essential purchase for both Harry and Lalo Schifrin aficionados.
Whether or not one approves of Clint's trigger-happy, macho maverick cop, one has to admit that Schifrin's music for this series really kicks ass on both physical and intellectual levels. Plenty of punchy jazz-rock energy (on piledriving, fuzzed bass guitar) for those adrenalin-soaked action sequences, plus many instances of intricate, atonal orchestral scoring (don't forget that Schifrin was a pupil of Messiaen) to convey the psychopathic tensions in the urban landscape. Uncoupled from their visual referents, the latter stand out as imaginative musical miniatures, not merely weird sound effects strung together. Notable examples are 'Scorpio's Theme', 'Hot Shot Cop', 'Floodlights' and 'Good-bye Cop' with their febrile pizzicato, nerve-jangling glissandos, ethereal female voices, abrupt changes in tempo and texture, and dissonant almost free jazz reeds. In 'The Mayor' (Dirty Harry), one of Schifrin's most evocative and surprising arrangements, the melancholy melody on electric piano is accompanied by high-pitch, raspy, tremulous strings. Don't be deterred by the crass aspects of these movies - there's some remarkable music here that deserves serious attention. (Chris Blackford)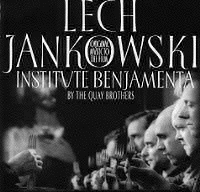 Lech Jankowski
Institute Benjamenta (Koninck CD01 CD)
Here's a case where a film (see video reviews) took some of its cues from the music which preceded it - a favoured mode of collaboration between the Brothers Quay and Polish composer and guitarist Lech Jankowski. Like Cooder's Paris Texas, Jankowski conveys a palpable sense of time, space and silence. His small chamber forces are manoeuvred with great subtlety and precision - (Keith) Tippettesque piano, muted trumpet and plangent cello the most poignant of its voices. Unpredictable extended playing techniques and grainy improvisation upset the delicate balance of a recurring waltz, while playful touches and exotic timbres bring to mind Satie and Partch. Good sleevenotes, too. (Chris Blackford)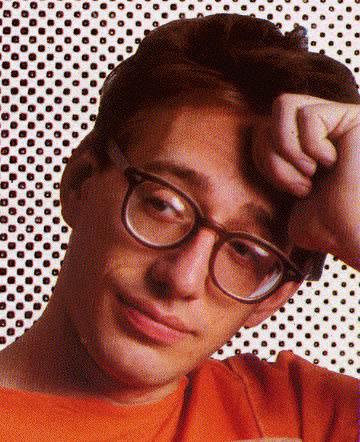 John Zorn
Filmworks III (1990-95) (Tzadik 7309 CD)
Currently running to eight volumes, John Zorn's Filmworks series aims to present, in rough chronology, all of his compositions for film. For a man known sometimes to consume up to four movies per day, involvement with film music would seem a natural step. Keeping pace with his multi-faceted work is an increasingly costly affair, so any listener happy enough to settle for occasional snapshots should find Filmworks III an ideal point of entry to this particular strand. Of principal interest to most will be the debut recordings by what later became the Masada Quartet. On the soundtrack to The Thieves, they can be heard playing noirish jazz, an open homage to Miles Davis' work for Louis Malle's Lift To The Scaffold. Zorn is not, however, engaged in pastiche, adding trademark alto sax screams, a quirky recording debut as a pianist and a cameo for Robert Quine's noisy surf guitar to the mix. This must have been some film! Many tracks appear fragmentary and underdeveloped, making an awareness of the functionality of music in cinema helpful. Rounding out the volume are the original genre-hopping and jump-cutting cues from the Japanese cartoon Cynical Hysterie Hour, a delightful duet (Hollywood Hotel) with Marc Ribot, and 30 one-minute miniatures for Weiden & Kennedy TV commercials directed by such luminaries as Godard, Cronenberg and Nykvist. Whatever the situational challenge, Zorn tackles it with aplomb, leaving an inimitable thumb-print on the work. (Fred Grand)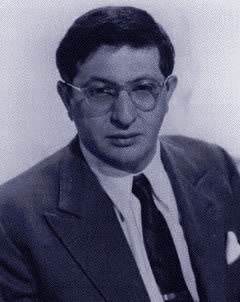 Bernard Herrmann
Vertigo (Varese Sarabande VSD-5600, 1995 CD)
Psycho (Varese Sarabande VSD-5765, 1996 CD)
Bernard Herrmann's (1911-1976) refusal to compromise was legendary, but produced some highly individual scores, particularly for Alfred Hitchcock. Vertigo (1958) and Psycho (1960) rank among the composer's finest achievements. These two new recordings are performed by the estimable Royal Scottish National Orchestra, conducted by Joel McNeely, also a film composer. Sound quality is superb, close miking revealing every timbral nuance of these sumptuous orchestrations.
Since disturbed, obsessive mentalities fester at the core of these narratives, Herrmann was able to bring a modernist sensibility to both scores without drawing undue attention to their dissonant elements; the notorious shower scene ('The Murder') in Psycho being an obvious exception where savage atonal writing clearly matches the visuals. However, without the visuals and dialogue one can fully appreciate the detail in this often audacious scoring. In the case of Vertigo - more to do with obsessive desire than straightforward love - any dissonance is leavened with wistful post-romanticism of a Wagnerian and Mahlerian stature, attaining its first peak at the precise moment (the editing is sublime) when Scottie and Madeleine avoid eye contact in a restaurant bar ('Madeleine's First Appearance'). This sub-cue is one of several which comprise 'Scottie Trails Madeleine' and is followed by 'Carlotta's Portrait'. Together, these cues run for about 15 minutes in which time barely a line of dialogue is spoken. In a typically ambitious sequence - we're practically watching a silent film at this stage - Hitchcock allows Herrmann's music to subtly build tension and intrigue, as well as suggest the thoughts of Scottie (James Stewart) as we watch him following Madeleine (Kim Novak) from one city location to another, and so the narrative mystery deepens. But before all of this, we're treated to 'Prelude And Rooftop', an imposing opener, becoming breathtakingly more agitated to reinforce the famous vertiginous sequence.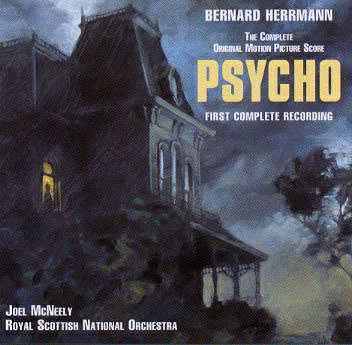 This is the first complete recording of Psycho; its 40 cues run for just over an hour. Herrmann said he wanted "to complement the black-and-white photography of the film with a black-and-white score." This he achieved in a work composed for strings-only - 50 of them. Other than the music to the aforementioned shower scene and the recurring breathless 'Prelude' theme, the remainder of the score is less well known. It may surprise you to discover that there's not much hysteria in the score as a whole, Herrmann demonstrating to marvellous effect that the monstrous can be conveyed by subtler means. In fact, it's a score of great emotional sensitivity, economy (atmospherics are largely based on brief motifs where every gesture counts) and timbral subtlety; not what one would expect from the music to a so-called shocking horror movie. A fascinating cue like 'The Peephole' reveals the subtlety of Herrmann's writing. Here Norman Bates (Anthony Perkins) secretly watches Marion Crane (Janet Leigh) undressing in what she presumes is the privacy of her hotel room. The piece begins with an almost lyrical lightness suggesting his wonder and barely controlled sexual excitement, before high-pitch, searing violins (which will be introduced again in a more aggressive manner during the shower scene) forewarn us of a darker purpose behind this voyeurism. Listen to this score a few times without the visuals and then return to the film, and you'll discover a different kind of film - one where Herrmann's sensitive orchestrations probe the often overlooked undercurrents of despair, guilt, sexual repression and alienation which lurk beneath the visual suspense and horror. Paradoxically, perhaps, although this music is obviously closely tied to the film, the more one hears it independently, the less one thinks of Psycho, and instead perceives it first and foremost as a stunning exploration of multilayered string timbres and textures. (Chris Blackford)
Text © Rubberneck