Burnham Music Group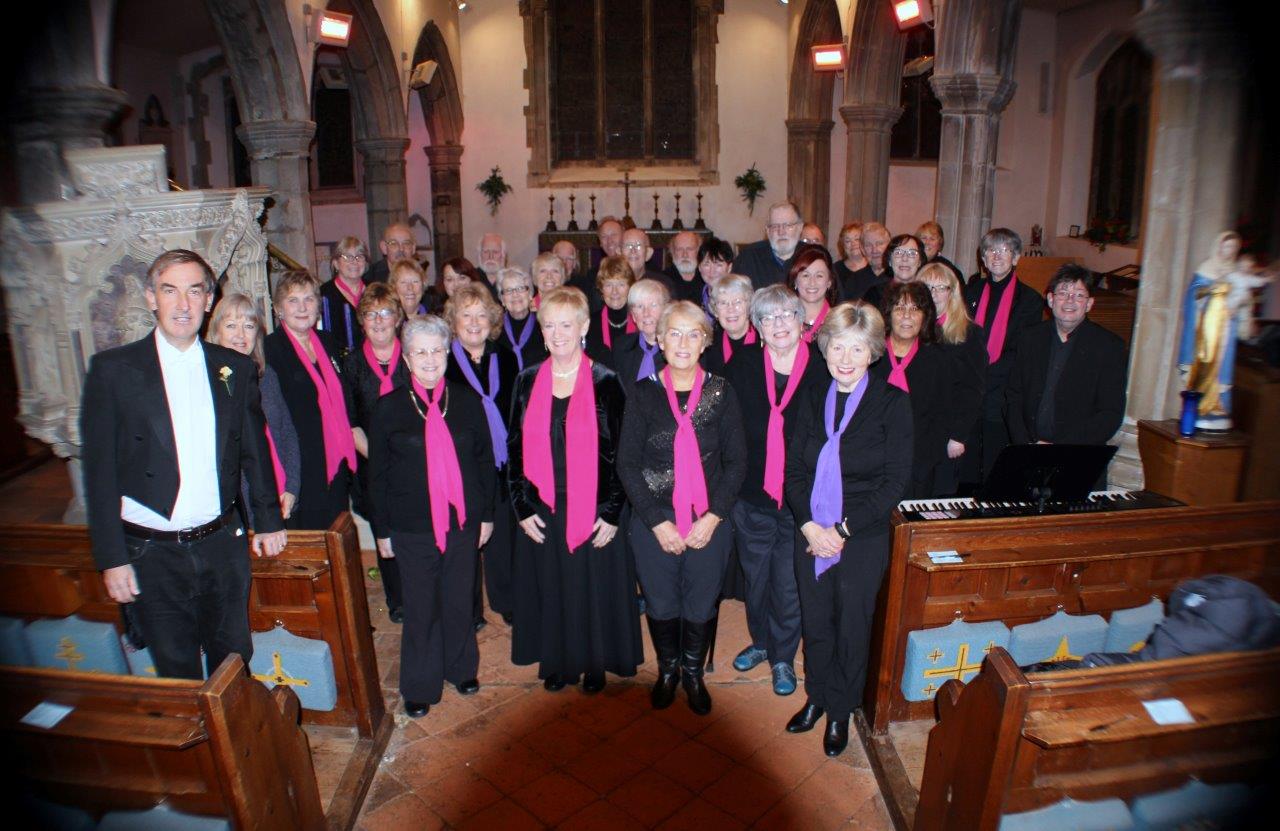 Burnham Music Group 2016
Photograph © David Hucklesby
The Burnham Music Group consists of a number of amateur singers, some trained and very experienced, others less experienced, but all excited by choral music. The Group has existed since 1977, always aiming to explore and perform a wide range of choral music. It prides itself on the breadth of its repertoire and often chooses to sing pieces that are less familiar to its potential audience and especially choral music of the present and although much of what the choir produces is challenging, we hope that it proves satisfying to choir and audience alike.
To augment its performances, Burnham Music Group often engages professional soloists, and where an accompanist is needed, be it just organ or an orchestral group, these too are established and high calibre professionals. Naturally, the cost of putting on these high-profile concerts is considerable and, because of this, we can afford them less frequently than we would like.
Burnham Music Group aims to perform in public twice a year, spending several months learning and preparing pieces for concerts in May and December. We have a faithful body of Friends of Burnham Music Group to which anyone can belong. We are also happy (for a modest fee!) to sing at weddings and other celebrations and even funerals where we can.
Although we expect high standards of ourselves in responding to the music we perform, we do not hold auditions, and anyone who is willing to commit themselves to the music week by week is most welcome to join us on Tuesday evenings at Burnham-on-Crouch Primary School in Dunkirk Road, Burnham-on-Crouch at 7.30 p.m. If you would like to know more, please telephone Sue Jones on 01621 785424 or Jill Taylor on 01621-783699.
In addition to the two major concerts, the Group normally holds an annual Garden Party at which visiting musicians perform.
The Burnham Music Group has twice been winner of a Performing Right Society Award for innovative programming.
The Burnham Music Group is a member of Making Music (Formerly the National Federation of Music Societies), Eastern Region.
If you are interested in joining the group please click here.
If you are interested in becoming a friend of the group please click here.
If you would like to consider sponsorship please click here.
OUR PREVIOUS CONDUCTOR AND MUSICAL DIRECTOR :-
Terry Saunders: Terry has had an eclectic musical career over the last 35 years, encompassing opera, oratorio, music theatre, song recitals, cabaret and church music in the capacities of singer, accompanist, organist and conductor. In the last year, Terry has given concerts with a number of leading singers and instrumentalists, including Rebecca Dale, Patricia Hammond and Natalie Montakhab. In January, he undertook his latest tour of Jersey by invitation of the Jersey Arts Trust and he also performed in front of a sell-out audience in a concert which raised more than £10,000 for the Oxted One World Group, Terry continues to serve as house pianist at AIMS International Music School at Eastbourne College, and to tutor the Parlour Music course. Terry has many forthcoming engagements as a cabaret entertainer, including several as 50% of the cabaret duo, Take Two. In March, he gave his 250th concert for Lost Chord and also performs regularly for Music in Hospitals.
More locally, Terry has been organist and choirmaster at St Mary's Church since 2012 and has conducted the Burnham Music Group since 2007. He also regularly performs songs of the First World War at Stowe Maries Aerodrome.
Material Copyright © Burnham Music Group 1999-2019
Site maintained by David Hucklesby