NEXT CONCERT:
40th ANNIVERSARY CONCERT 2017
Saturday, 9th December at 7.45 p.m.
Venue:-


(Click on photograph to enlarge)
St Mary's Church, Marsh Road, Burnham-on-Crouch, Essex, UK
For the location of St. Mary's church click here.
Programme :-
To include:
Antonio Vivaldi: Gloria
Ivan Moody: Mariposa del Aire
Tom Potten: Three Christmas Settings
Peter Dale: Concerto for two alto recorders, harpsichord and strings
&
carols for all
Conductor :-
Peter Dale

Choir:-
The Burnham Music Group

Harpsichord and continuo:-
Steve Pritchard
(See below for biography)
Guest Soloists:-
Soprano: Suzanne Walker

(See below for biography)
Alto
: Gavin Oddy


Orchestra:-
Accompanying String Orchestra

Recorder Soloists:-
Sue Handscombe and Louise Greening

_________________
For ticket information click here.
For the location of St. Mary's church click here.
For details of the Burnham Music Group click here.
BIOGRAPHIES:-
Suzanne Walker Ė Soprano: Suzanne studied at the University of Birmingham where she graduated with a BA (Hons) degree in Music,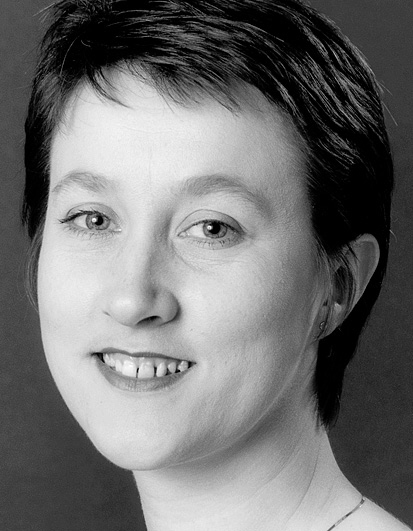 Drama and Dance. She studied singing at the Birmingham Conservatoire and with Annette Thompson in London. Her oratorio experience includes Handelís Messiah and The Passion of Christ, Faurťís Requiem, Haydnís The Creation and Passion of Christ, Mozartís Requiem and Exultate Jubilate, Vivaldiís Gloria, Beethovenís Missa Solemnis, Leightonís Crucifixus Pro Nobis, Mendelssohnís Elijah, Brahmsí Requiem and Schubertís Stabat Mater for the St Peterís Singers, Peterborough Cathedral, Bury St Edmunds Cathedral, Ramsey, Kings Lynn and Ely Choral Societies, Blackheath Choir, and St Georgeís choir in St Anneís Cathedral Belfast amongst others. Operatic roles include Susanna in Le Nozze di Figaro and Silberklang in Der Schauspieldirektor by Mozart, Lauretta in Bizetís Dr Miracle, Atalanta in Xerxes and Ino in Semele by Handel, and Dido in Purcellís Dido and Aeneas, for companies such as Opera Experience, Opera Da Camera, Morley Opera, Definitely Divas and Starlight Opera. She has created the roles for a number of new contemporary operas including Heather in Lunch at the Cooked Goose and Elizabeth I in Welcome to Purgatory by Betty Roe & Marian Lines, as well as Spem and the song cycle The Year of the Green Parrots by Joe St Johanser. She recently made a recording with the London Sinfonietta of a new opera The Tempest by Joe St Johanser playing the part of Trincula. She also gives recital concerts and performs regularly with Three in a bar. When not singing Suzanne works in contemporary dance and is Director of Programming at Sadlerís Wells.
PIANO and REHEARSAL PIANIST :-
Steve Pritchard: Steve was born and raised in Doncaster by a very musical family. He was educated at Danum Grammar School where music was his early interest. He progressed in his aim to become a secondary school music teacher. He trained at Newton Park College, Bath Spa University, where he qualified. He sang in the choir, which went on to win the International Eisteddfod. Steve plays the Piano, Cello, French horn, violin and double bass as well as the church organ. Steve taught at St Peterís School (now Ormiston Rivers Academy) in Burnham for 13 years with his mentor, Peter Dale, our BMG Founder. Interestingly, during this time he taught Tom, Will and Katherine Potten.Steve now teaches children and adults individual instruments on a one to one basis. He also teaches them to sing as this assists their learning of music. Steve was appointed BMG Accompanist and Concert Continuo in January 2016 after the retirement of Tom Potten.
Photographs © David Hucklesby
Material Copyright © Burnham Music Group 1999-2017
Site maintained by David Hucklesby