Whats New
Next Meeting #

8 November – Gavin Ramsay will speak about Bee Communication

Congratulations to the team who represented the association at the

SBA Centenary meeting. We got a silver medal for the stand

anf a gold medal for the display (click for pictures)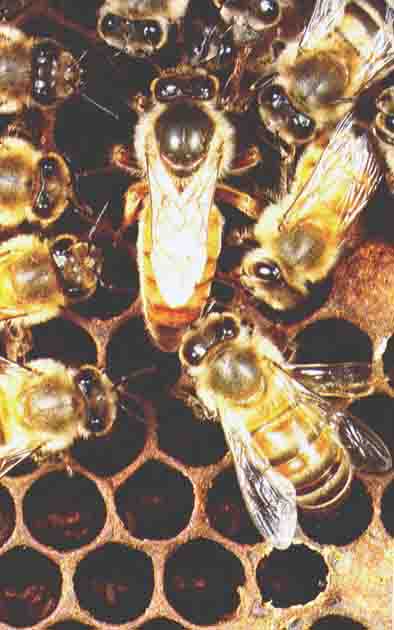 George Hood - Commercial Bee-farmer
Latest Newsletters now online
AGM Report now online
Report on the Annual dinner
Haddington show report and pictures. Click here to view
We have started a section on the history of beekeeping from an East Lothian perspective.
This will comprise of a series of articles published on an ad-hoc basis.
The first article relates to John Muir and his beekeeping exploits in America.Click on the 'History' link to access
Saturday 4th June - We had a visit from 'Slow Food' an Edinburgh based group dedicated to wholesome natural (and local) food.
Click here for details and pictures
31st May A presentation was also given to 'Single Connection' of Edinburgh
The subject was the story of beekeeping from the stone age to the modern day. This was followed up by a honey tasting. Over 30 members of the group attended and showed great interest.
Save Our Bees Campaign by the BBKA. Click graphic for full story
Also available - Introduction to Honeybees
Promotional leaflet now available
See sidebar
Get your own copy of Apis-UK the Internet Bee Newsletter Click here to subscribe
Budget Cuts at DEFRA
The Department of Food and Rural Affairs (DEFRA) has been asked by ministers to reduce spending on the Bee Health programme by 20% (£250,000 per year) by March 2008
This is likely to affect all the work of the unit and have a direct impact on all beekeepers. Some of the proposed measures include:-
Removal of Varoosis from the notifiable disease list in 2005 - This will mean that there will be no more specific inspections for varroa and they will stop monitoring and screening for pyrethroid-resistant mites.This means that we will all have to be more aware and plan an effective disease control strategy.
Removal of European Foul Brood (EFB) from the notifiable disease list - This is likely to happen in the next 2 or 3 years subject to satisfactory trials with the 'shook swarm' technique. Statutory inspections for American Foul Brood (AFB) will continue.
These changes will concentrate the reduced resources at the NBU to deal with other threats to bio security and plan for major disease outbreaks. They will also be putting more effort into educating beekeepers on how to manage disease more efficiently.
Potential New Varroa Treatment
DEFRA funded research by Warwick HRI and Rothamsted Research has shown that entomopathic fungi (fungi that kill insects) have a potential role as biological control agents for Varroa.
Various fungal strains and treatment methods are under investigation. The most important test is to find a fungus which kills the varroa but not the bee. Results so far are encouraging under hive conditions and next year isolates will be tested in a full scale colony experiment.
More details in the November edition of 'BeeCraft'
Similar work has been carried out at the Beneficial Insects Research Unit at Welasco in Texas. Using the fungus Metarhizium anisopliae they have found a fungus which targets varroa without harming the bee.
Scientists from the US Agricultural Research Service are preparing to transfer the product to the industry.
For more details visit http://www.ars.usda.gov/is/pr/2004/041014.htm