Derbyshire Tourist Contents Page
---
Links to other Derbyshire stuff:
---
Classic Derbyshire Dales walk. Very busy on high days and holidays. I do this one only out of season.
Lesser known than Dove Dale, but similar in concept
Popular short stroll near to Matlock
---
Any bicycle is suitable athough some sections are too rough for racers.
Always wear a cycle helmet when you ride.
This is an out and back route of 23 or 30 miles.
Tissington Trail
Under construction - but you don't need my instructions to pick up the trail at Tissington. Cycling south is slightly down hill so allow twice the time to return.
This is a easy route, out and back about 14 miles. Instructions start from Waterhouses on the Leak - Ashbourne road.
---
Link for circular (anti-clockwise) Tissington and High Peak Rides
This is a road route from Ashbourne to Hopton Incline
Link for circular (clockwise) Tissington and Manifold Rides
This is a road route from Ashbourne to Waterhouses and Hulme End to Hartington Signal Box
---
Matlock Bath is the centre for motorcycling in Derbyshire so these routes start from there. You can follow these routes in a car (if you have to), but I'd advise you to avoid Matlock itself on a Sunday or Bank Holiday, unless you like sitting in traffic jams of course.
A tour which takes in Castleton and Edale, Ladybower and Snake Pass - a real mix of roads.
Western Tour and Staffordshire Moorlands
About 50 miles taking in long fast but quiet roads, complex twisties and some minor roads.
---
Derbyshire Long Case Clocks:
These superb long case clocks are made in the traditional Derbyshire style by local craftsman Brian Long.
Click Here for More Derbyshire Links
---
---
Stone Circle - Arbor Low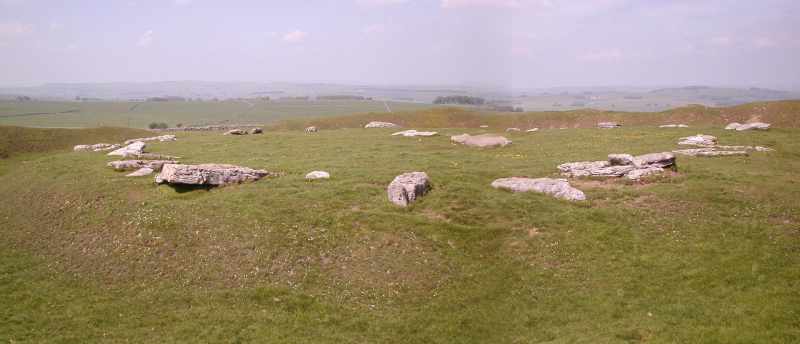 For more on Derbyshire's stone circles see http://www.geocities.com/Athens/Parthenon/6197/