Leaving for Saudi Arabia
I've decided to give you an idea of what a typical 15 weeks in Khamis Mushayt, Saudi Arabia is like. You'll see what my day comprises of and what I get up to while not at work. I'm fortunate in some ways as we have a lot of free time to ourselves. This give a chance to get up to all sorts of stuff. A selection of which is going to be on here.

Ok, where to start ? How about getting to Khamis Mushayt in the first place ? Right then, first I have to get to East Midlands airport at a really unhealthy early hour of the morning to get the shuttle to Schiphol airport, Amsterdam, Holland. Flight leaves at 06:10 and gets me to Holland at 07:10. I then have to waste a few hours til my flight leaves for Jeddah, Saudi Arabia at 11:00. But after a little nap and about 100 coffees the time soon passes and I'm on my way
---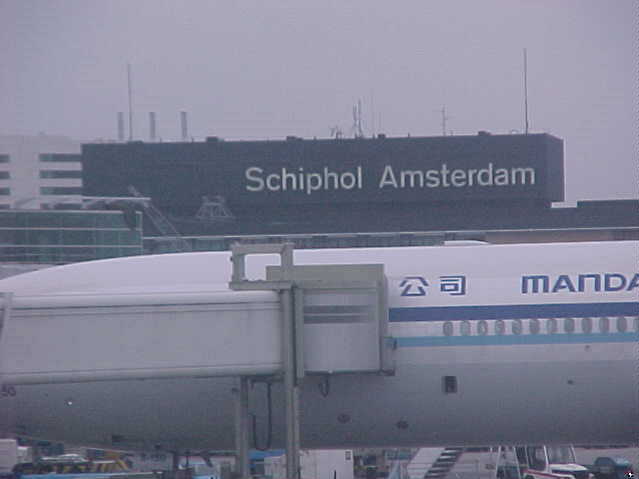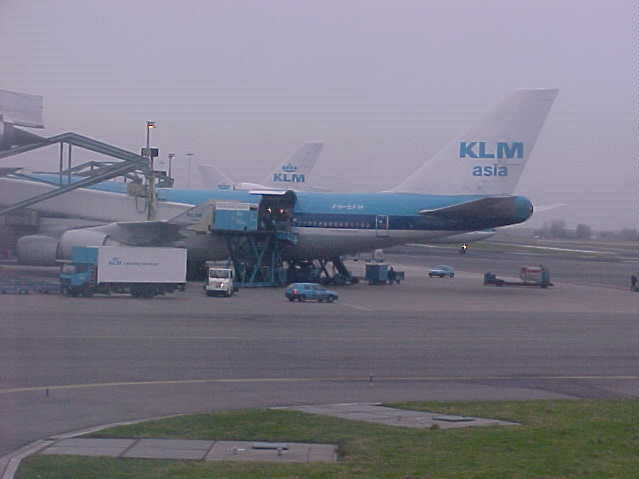 If you've never been to Schiphol airport, here it is. Misty, cold and sodding freezing. Bearing in mind that, normally, if it drops below 70 F, I'm wearing a jumper and woolly hat and gloves ! :o)
So, we are on our way. Part two of my epic journey, Jeddah. To get to Jeddah we have to pass over some stunning country scenery. I just love the day flights as I get a chance to see some of it. As will you in a min. Armed with my new digi camera, purchased at in the Jeddah Duty Free shop on my way back to the UK, I was taking photo's of the scenery as I flew across it.

---
The other passengers found all this most amusing and were wondering what I was up to.Unfortunately the jet, a Boeing 777, was nearly empty and they had nothing better to do than watch me. The alternative was sleep or watch the in-flight movie, but watching what I was doing was more fun, I guess it made the time go by faster too. Anyway, here are some of the photo's that I took for you.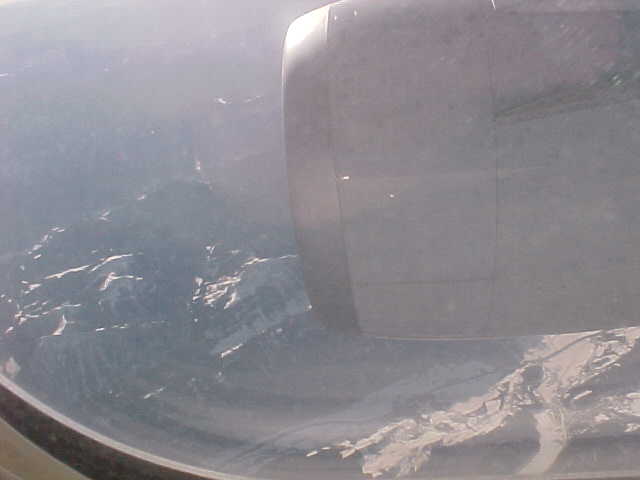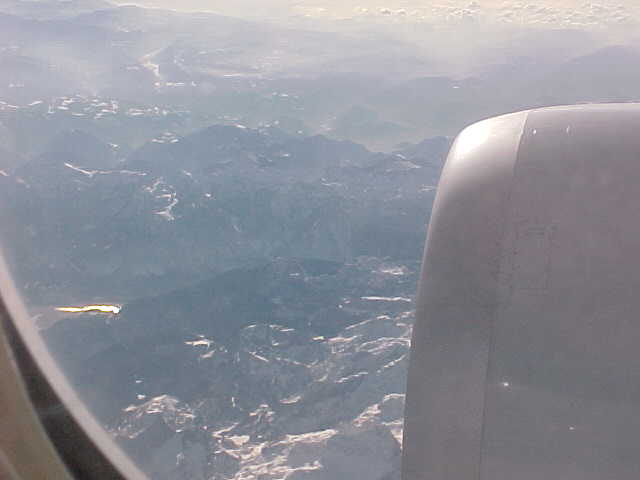 These are the Swiss Alps, pretty, eh ? We're at 33,000 Ft, cruising at around 535Kts. But they just seemed to go on and on forever.
Just to give us something to do while we are in awe of the alps, they decided to feed us. Now despite what you may have heard to the contrary, airline food is good stuff. I love it !!! I can think of nothing better than free food and the scene in front of me, well at the side actually but that isn't the point I'm trying to make :o). What more could you ask for ??


---
The flight last around six hours depending on the wind. Wind ?? Yes, wind. If it's with us, we get there faster. If it's against us we get there slower, get it ? :o) Anyway, seeing as Saudi Arabia is GMT+3 it begins to get dark at around 6pm (ish) giving us a most spectacular sun set. Luckily for me I happened to catch it over the West coat of Africa. By my reckoning we must have been somewhere near Cairo, Egypt.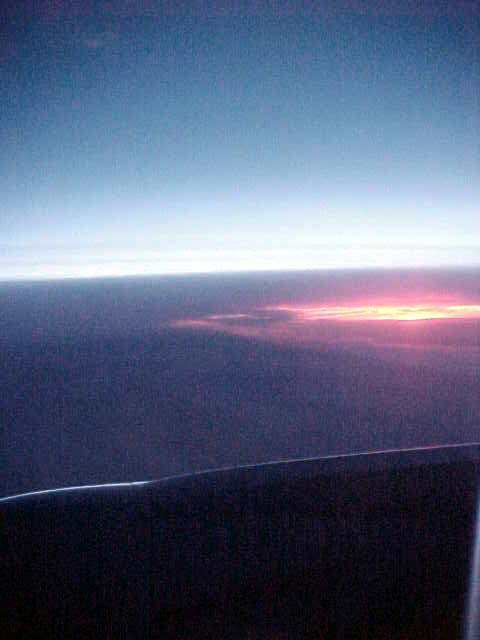 Photo's just don't do it justice..................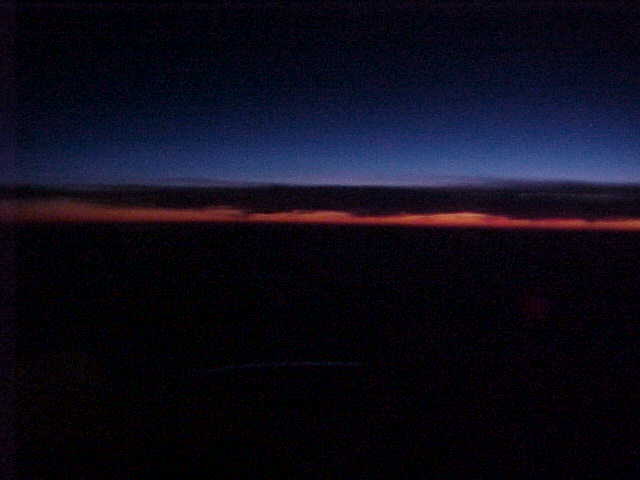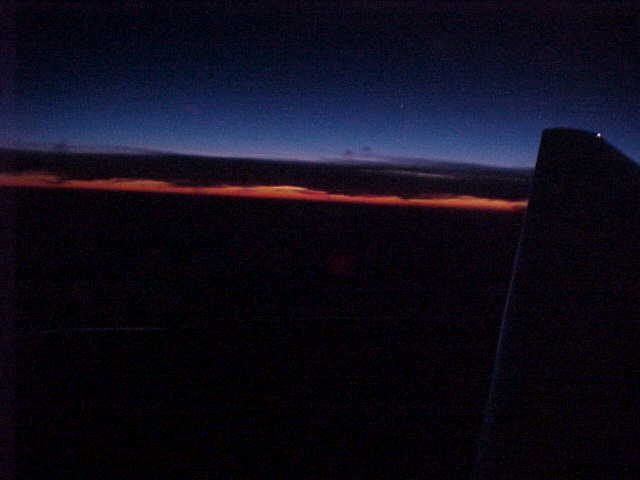 Now it's dark. What to do now ? Film isn't up to much, radio is up to even less. Full of food and wine I decide it's time for siesta..........night Zzzzzzzzzzzzzz
---
Where would you like to go to now ?