Landing at Abha Airport
After arriving at Jeddah, I have another one hour flight to Abha and then a 35-40 min drive to Khamis Mushayt. I'm tired and feel as though I haven't slept for an age. I must look like it too :o) But after what seems an eternity I finally arrive at the British Aerospace compound, Nassim, which is home for the next 15 weeks or so.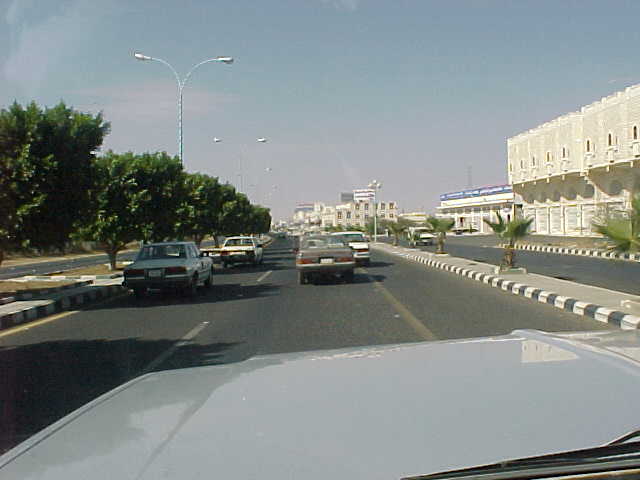 The roads here seem quit quiet, but take it from me they are a real hazzard to drive on. The Arabs, all male incidently as it illegal for women to drive here, have no sense of death, of DEATH. This makes them a formidable obstacle when your trying to get from "A" to "B" SHUDDER. Therefore, we try and get the biggest and most powerful cars we can get. These are usualy 4X4's of one variety or another. Old American GMC "Jimmy's" to Hiundai, Cherokee and Wrangler jeeps. Armed with these and lots of insurance, we set off onto the roads.


---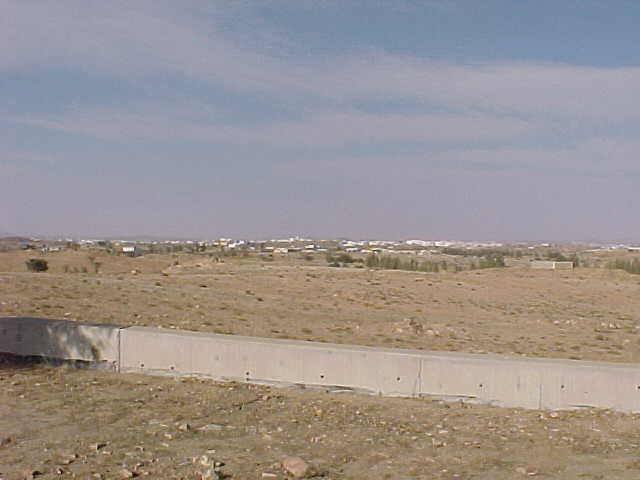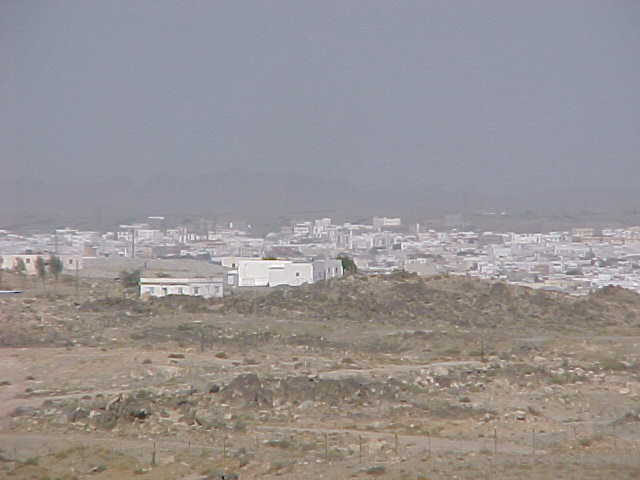 This is Khamis Mushayt as viewed from the Nassim compound. It's actually getting closer and closer as it's expanding all the time.
I've also had the pleasure of having my car stoned by the local children, bless their little cotton socks :o) There isn't a lot we can do about it but just be thankful of all that insurance we have. It's hard to believe that there are some people here who don't understand why we are here at all. Afterall,we're supposed to be helping this country and I remind myself of that fact almost daily at times. "Just think of the money.." is often heard around the compound or at work :o)


---
The Nassim compound is split into two. We have single accommodation blocks with ten rooms to each. These rooms vary in size depending on how long you have been there. The rooms are fully en suit, but no eating facilities. For this we have to walk to the restaurant, which is only a 2 min walk anyway.
We also have the Sarawat hotel. An all inclusive site. Rooms, restaurant, communal facilities, pool, games room. Basically all you could want under one roof. Whether by design or not, we aren't too sure, the average age of the guys in there appears to be about 100. Whereas the single blocks are filled with young (ish) yobs like myself :o) So that's the single, or bachelor status, accommodation taken care of.

You can, if you wish, have your family out here too. For this purpose we have villas and some of the blocks have been converted into flats, four to a block. All fully kitted out, and I mean fully !! Everything you could ever want to be in there, is there. You don't have to buy or find a thing. If you do happen to want something different, all you have to do is ask and it will be there the next day. Personally I think the accommodation here is great. Some complain, but there is always one who isn't happy. Why they stay is beyond me ??
---
Leckie1uk's home from home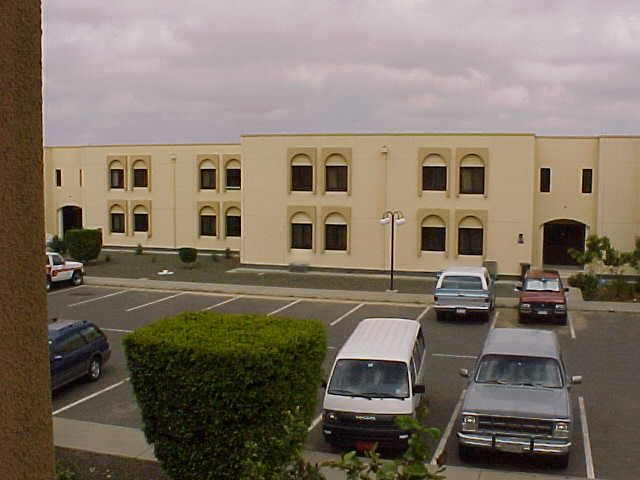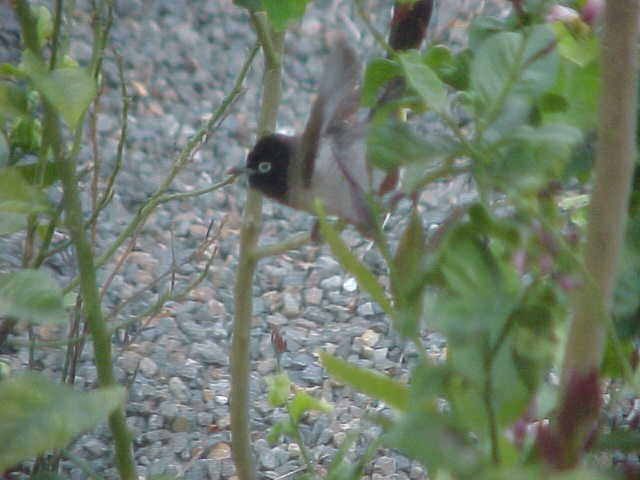 These photo's were taken from my bathroom window. As you can see I'm on the second floor. This is home for the next fifteen weeks or so. Not much, but it's all mine as they say. It has all that I could want in a room, except size. But having said that, why would I need so much room ? There is only me in it. It's fully en-suite, air conditioned and came fully furnished with loads of space to chuck my worldly possessions about. Most important thing in the room is ? Yep, the computer !! People have asked why the walls are so bare. Why I haven't any posters up there, or photo's ? Reason is, I'm never looking at the walls. If I'm not at the computer, I'm watching the TV or a video. Not enough time to stare at a blank wall :o)


---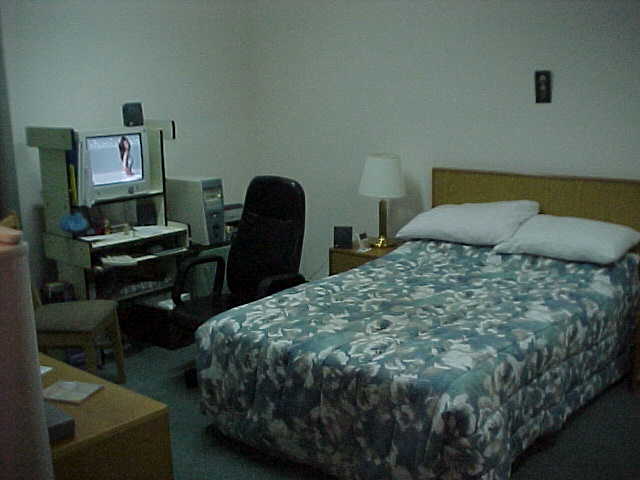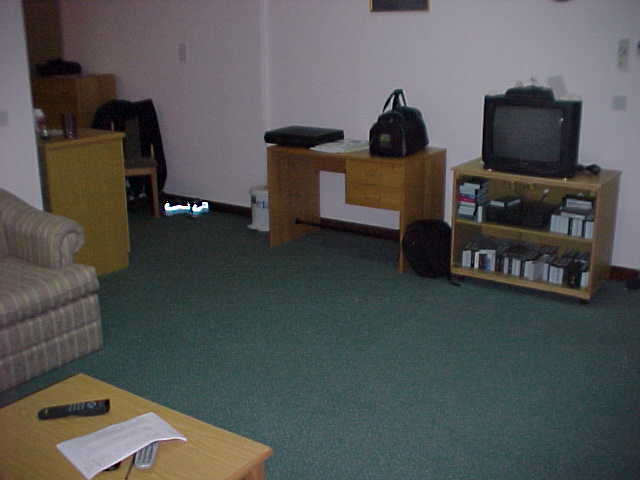 It's a lot bigger than it appears here, I just couldn't get all of it in on the one photo. The rooms are all fully air conditioned and en-suite with fitted wardrobes and all the other stuff you find you need after a while of collecting
As you can see, my walls are indeed a bit sparse, but I have the technology to be able to ignore all that superficial stuff :o))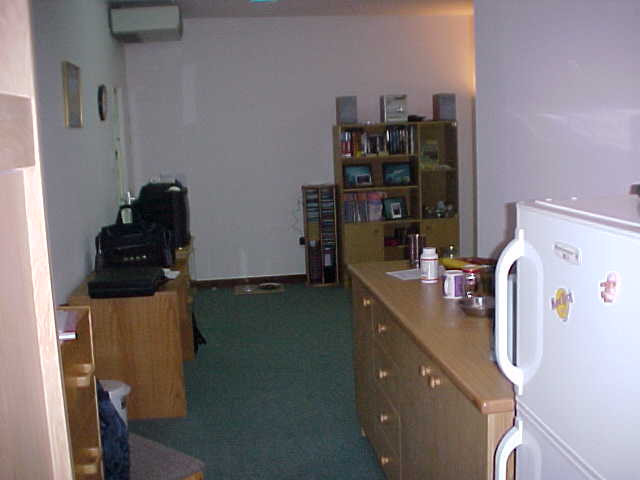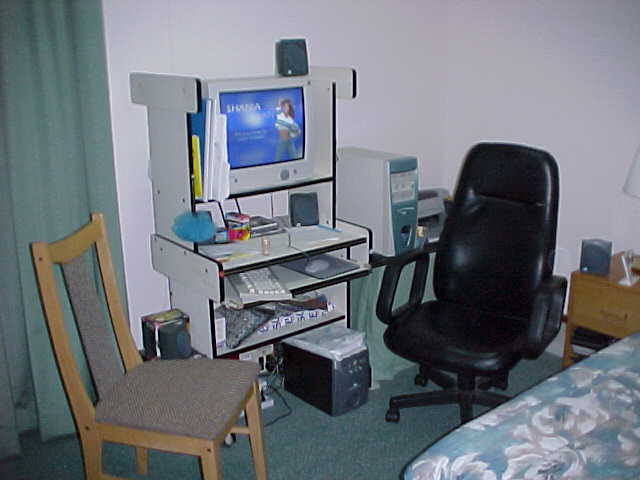 Ok, now I'm here. now what ?? Well, actually, there is a lot you can do with your free time. The list is endless, but basically you can partake in any sport you can think of. As long as it isn't aerial. Aerial sports are not allowed. By aerial I mean flying, Gliding, hang gliding and the like. Something to do with being shot down as an invader...who knows the real reason. We're talking about a society where bikes are banned as instruments of the devil. Dah ????
So click on and see what you, well me actually, can do to while away the many free hours of free time here.
---
Where would you like to go now ?