---
The Great Haiku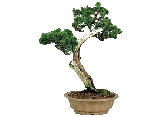 Wakings I
Suddenly awake
A moment of consciousness
Burble burble burb…
Suddenly awake
Screams. Mother's love—and instinct
Soothe, soothe, soothe, soothe, soothe
Suddenly awake
Another gastric attack
Shit Shit Shit Shit SHIT
Suddenly awake
The hare flees the harvesters
Scythe, scythe, scythe, scythe, scythe
Suddenly awake


ICU

staff stare at me
How much of me left?


Suddenly awake
Flash! The lightning rips the curtain
Then thunder, then rain
Suddenly awake
The Moon bores holes in doorways
River fills with glass
Suddenly awake
Wearily flap to a branch
Start the dawn chorus
Suddenly awake
—Reality rattles me
Dreaming was better
Suddenly awake
The morphine pump's functioning
Not long to go now
Suddenly awake
Clap eyes on new certainties
Born Again Christian
Suddenly awake
It is the Day of Judgement
Uuuuuh—I'm all earthy


Suddenly awake
Much too dark for eye contact
Enfold each other
Suddenly awake
The alarm pummels memory
—You are not with me
Suddenly awake
Had an awful lot to drink
—Who is this woman?
Suddenly awake
Pick at fragments of a dream
Tide—wind—fear—water
Suddenly awake
Big black comforting silence
Nightmares slowly fade

The last four haiku are, in fact, a working-through of a form of DIY haiku; the fourteen words of the 'conventional' treatment of Basho's original in the first haiku of the final sequence of five are rearranged in a more or less indeterminate fashion, after the manner of composers such as Boulez; the reader is invited to continue the experiment.

Wakings II

Suddenly awake
Who has textured the daylight?
Frost on the window
Suddenly awake
Apparitions in the sky
—For a pauper birth
Suddenly awake
I thrill to the seasons' rounds
The cuckoo's returned
Suddenly awake
Strange feeling known from childhood
Head like a big top
Suddenly awake
Fevered, I see wall patterns
Vibrant with being


Suddenly awake
My cat raises one eyelid
Suddenly asleep
Suddenly awake
During

E

7 night rate
Start washing machine
Suddenly awake
Where in heaven's name am I?
—Oh yes—Basingstoke
Suddenly awake
Approaching the next station
—Ours was the last one
Suddenly awake
I recognise sunlight—Shit!
—Too much blood last night
Suddenly awake
Alongside his horse's head
—Offer not refused

See footnotes.
Suddenly awake
Troubles, aches—now winter
Never been this old


Suddenly awake
—Dreamt a familiar landscape
I have never seen
Suddenly awake
Why has another day come?
Life offers nothing
Suddenly awake
I find that life's not all bad
This is your doing
Suddenly awake
To new possibilities
—An enlightenment
Suddenly awake
Heartbeats throb through my pillow
—The rest is silence

The last bridges the Master to his third sequence. This time a final thematic line leads to varied contemplations of more or less resolved finality.

Silences I

Living on my own
I spend the day with music
The rest is silence
The note shows a sound
In musical notation
The rest is silence
Mahler's Ninth concludes—
Sounds are just half its beauty
The rest is silence
Music of the spheres
Expands across the cosmos—
The rest is silence
Gardening, brewing,
Faith and prayer for Trappists—
The rest is silence


Some of life's funny
Some makes us cry or rejoice
The rest is silence
Their words tear apart
Each other, his her, hers him—
The rest is silence
Frenetic pleasure
Desire noisily fulfilled
The rest is silence
Cinematic greats
The majority talkies
—The rest is silents
Last message from space
'Houston, we have a problem'—
The rest is silence
Above the waters
News resounds of the sub's doom
—The rest is silence
The crowd's reaction
As Hendry puts his cue on
The rest is silence


In all of language
The greatest five syllables—
The rest is silence
Hamlet's final words
[not the last line of Hamlet]
—The rest is silence
Hero full of doubt
Soliloquies and corpses—
The rest is silence
Sleep—perchance to dream,
But that is surely false hope—
The rest is silence
All sound and fury,
What is it we signify?
The rest is silence

Silences II

…Fortinbras bursts in
Making a great deal of din
The rest is chaos
His choice for a wife—
Happy?, Chirpy?, Chatty?, Nag?
The best is silence
Florida's mostly
Just a big peninsula
The rest is islands
Cue knocks and balls bang
Spider scrapes along the baize
The rest is silent
Dictatorship falls


CIA

Conspiracy?
The West is silent


Old, beached cargo ship
Years ago, not much left now
—The rusty silence
Ears pound and head aches
Insanity beckons me
Bereft of silence
A guilty secret
The world must never find out
Incest in silence
The 'Jewish Problem'
The strong work in labour camps
The rest are silenced
Calmly they approach
No fuss, no words, no escape
Arrest is silent
Nuclear missiles,
Two fired. Prepare for launch of
The rest in silos
Bereaved. Friends, smile, talk
Cry, hug. Some words stoke the pain
The rest is solace
Wife scolds and berates
Husband's tether ends and breaks
The rest is silence


Condemned person sits
Electricity crackles
The rest is silence
A minute's tribute
For all our dead. Big Ben strikes
The rest is silence
Visit my doctor
He explains my condition
The rest is silence
The world ends this way
Not a bang—but a whimper
—The rest is silence

Step by Step

Step by step by step
Climb up the steep cliff coast path
The sea waves fare well
Step by step by step
She climbs the steep cliff coast path
Worn out, her short pants
Step by step by step
The pilot climbs the staircase
A flight, a landing
Step by step by step
But does it go up or down?
Escher's 'House of stairs'
Step by step by step
To Whispering Gallery
—No lifts in St Paul's


Step by step by step
The washing machine programme
Wash, spin, wash, rinse, zzzzzzzzz
Step by step by step
Side by side by side by side
By—who's this Sondheim?
Step by step by step
And each time I get it wrong
—Loathe ballroom dancing
Step by step by step
Inspect the guard of honour
—What a load of prats!
Step by step by step
Russian armies march eastward
Steppe by steppe by steppe
Step by step by step
The earth eclipses the moon
—Stars in the high night
Step by step by step
The mouse approaches its goal
At the treadmill's end


Step by step by step
Last hopes of living dying
—Path to the scaffold
Step by step by step
Their progress is eternal
In Pompeii's ash
Step by step by step
Trudging to their icy doom
They may be some time
Step by step by step
The path to enlightenment
—None of them easy
Step by step by step
Uncertain we move onward
From old lives to new

Birds

Passage migrants flown
Life surrounded by sparrows
—Need a kingfisher
Great full-blooded gale
Shoulder-charges the oak trees
Seven crows blown loose
High buzzard watching
Each seem specks to the other
—Under the same sky
Mist treads on the fields
Late brambles hang fruit heavy
Young boughs bend with birds
Boy on swing looks up
Sees his first magpie in flight—
A bird on a stick


Two hours since you died
Bleak dawn breaks—one lone starling
Singing his heart out
We share unhappy stars
Horseshoes rare in our suburb
At last—two magpies
A single magpie
Lies dead on the hard shoulder
For one its sorrow
Time cuffs, money shouts
And I have no time for the
Breath of a sparrow
Woken, a strange bed
Brown lake, trees green, evergreen
Twelve white ducks quacking
She looks for rabbits:
Pigeon takes flight—she's content
—A flying rabbit
Jumbo passes over
Heron looks up from the lake
'One hell of a bird'


No luck with the birds?
Go visit Antarctica
—Pick up a penguin
The sad bird watcher
And the joyous nightingale
—Busy making notes
The haiku cuckoo
(Fifteen syllables missing)
Calls across the wind
The clock works poorly
We'll have to send it to the
Cuckoos' hospital

See footnotes
Haiku and you coo
No need speak Pigeon English
—All you need is Dove

Dividing Water

Seventeen 'Haikruise' to recall a Circumnavigation of Britain. July/August 2012

Arrive at Dover
Congregation of strangers
—The sea waves hello
The crew's ship's cargo
An old folks' home in motion
—Circling Saganauts
Olds and very olds
Couples long coupled still love
—And weeping widows
The Jurassic Coast
Is now on our starboard beam
—We have more fossils
Frisian the barmaid
'Like the cow' she says, laughing
—Far from Manila
Alone on the deck
Watching Britannia's small waves
—Drinking and thinking
Cast off, fare forward!
Between the past and future
—Dividing water
Archbishop on deck
Wears a baseball cap. Mitre
Looked better without
Bishop comes on board
Makes no diagonal moves
Soon taken ashore
Not just room service
But 'deck service'—prayers, hymns
—Holy unforeseen
Clamber in tenders
At the shallow ports of call
Big boat, small boat—whoosh!
Just right for 'old folk'
Is George Hamilton IV
—A tall, kindly man
Classical trio
All the way from Belarus
—Floating night music
North through the Minches
Round Cape Wrath (unfurious)
—Scotland's wild angle
Gulls gather, terns turn
Pretty wake—and kittiwakes
—No sign of a whale
Behold the gannet
Best looks, best flight, best diver
—Mad about the gull
Disembarkation
n cases (one stretcher case)
Crew works Dovertime
NOTES
Wakings II/11: the horse's head is a reference to the film 'The Godfather'.
Birds 16: the 'cuckoo's hospital' was composed in German, the German version will be found in Pun & Games.
Silence: 'The rest is silence' are the last words of Hamlet, the prince not Hamlet, the play. As Hamlet dies, Fortinbras and armed men enter and mayhem and speeches follow. The last words of the play are 'Go—bid the soldiers shoot'.
Dividing Water:, an original title, suggests not only the ship's cleaving of port from starboard but this, my longest sea voyage, cleaving the past when it was a possibility from the future when it becomes a memory. There is a serious 'pivot'—see haiku 7—while the others are happy, lesser things, capturing moments and impressions and embellishing them with word play.
4 The Jurassic Coast runs west from Portland, our first port of call.
5 & 13 The crew were 95% male Filipino, the resident musicians and many of the ship's officers were sons of the Soviet empire.
6 Small waves: not only calm seas but our one-time empire now less glorious. Not HMY which we moored next to at Leith. Students of my haiku of which there are many (haiku not students) will recognise drinking and thinking as a repeat. The only one.
7 The pivot. The first two lines are inspired by Eliot's The Dry Salvages:

Fare forward travellers! not escaping from the past
Into different lives, or into any future…
And on the deck of the drumming liner
Watching the furrow that widens behind you..
You are not those that who saw the harbour
Receding, or those who will disembark..
When time is withdrawn, consider the future
And the past with an equal mind.

8-10 The cruise had a 'Christian add on'. The archbishop was George Carey, erstwhile of Canterbury, the visiting bishop was of Sodor and Man.
14 The North and South Minch are the channels that divide Skye and the Sutherland coast from the Outer Hebrides. Thence round Cape Wrath and through the Pentland Firth.
16 If gulls are saloon cars and terns gadabout sports cars, the gannet is a Bentley Continental—big, powerful, stylish. Seen in numbers near Grasholm off Milford Haven, off Scotland and in the Channel. They also breed on Bass Rock in the Firth of Forth which we passed in the dark.
17 At Dover we were asked to be clear of the gangway for a 'medical disembark'.
---
---