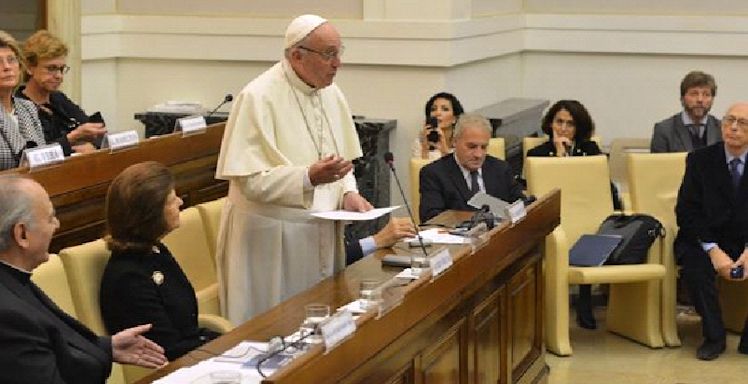 Father Jim McCartney – Founder and Executive Director was one of four priests and two Bishops from around the world to attend the Pontifical Academy of Sciences two day workshop on Narcotics Problems and Solutions to the Global issue. The meeting brought together leading scientists as well as legislators and drug treatment practitioners.
On day two Pope Francis addressed the meeting. He told the gathering that those who fall into the snares of drugs are victims who have "lost their freedom" in return for "a new form of slavery.
His Holiness said "every addicted person brings with them a distinct personal history, which should be listened to, understood and loved."
He said it is no surprise that so many people fall into drug addiction since "mundanity offers us a wide spectrum of possibilities to find a fleeting happiness.
The supply of drugs, he said, is an "important part of organized crime", and its supply chain must be rooted out and destroyed. Demand for narcotics, he said, needs to be halted through education, social programmes, and family support. "Integral human formation is the priority. It gives people the possibility to possess the instruments of discernment, with which they are able to discern various options and help others.
Father Jim said "I leave this Workshop inspired by the determination and the passion of the scientists engaged in this debate. To take the work of THOMAS and 23 years of learning into the heart of the Vatican and engage in the broader scientific debate with leading global scientists was an unbelievable experience."He said "science itself cannot solve the problem, is a reminder that there is a multifaceted paradigm of disciplines needed. In the UK we have a lot to celebrate within the biopsychosocial model. Yet we still face challenges. . New psychoactive substances producing irrational thinking and outbursts of unpredictable behaviours are a real issue for us. Equally, how we transform our prisons into therapeutic cultures is a strategic challenge for workforce development. Likewise working with limited attention spans and lower levels of motivation is a priority."