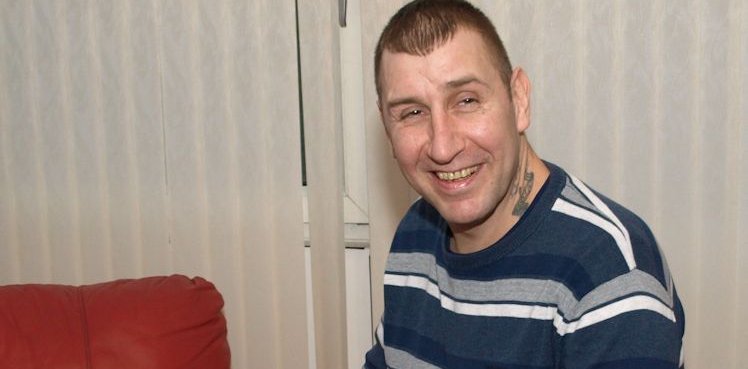 John is a Graduate of THOMAS
I came from the North East. I had been on drugs and alcohol for 27years. I asked for rehabilitation when I got a suspended sentence. THOMAS was recommended to me by Newcastle services. It was the first option and I took it.
I didnít know about the 12 Steps rehab but since I came I have never looked back. I have done the 1st and 2nd stages. I have been independent for 18 months and I live in my own rented flat in Blackburn.
I volunteered with THOMAS while I was in second stage, I then went on to doing permitted work for 10 month, and I am now a paid support worker in the Rehab in Blackburn.
I have done several different courses including health and social care level one, and I am doing level 2 at the moment, I have also done the Dynamic intelligence course, since coming to Thomas I now have a life.
I am living proof that rehab changes lives
Max Speaks to Edges
Normally when I came across articles and magazines like these I seem to be locked in yet another prison cell or sat in a room doing yet another drug and alcohol course and to be honest after 40 years of using there possibly aint that much I donít know about substances and the effects and consequences it has on myself and others.
The one and most important thing I didnít know was how to stop for any length of time. Intrigued reading these magazines how these people had stayed clean. My drugs always came before everyone and everything, the million promises I had made too myself and others the fresh start I had been planning night after night laying on my bunk in some prison and nothing changed all my best laid plans and ideas evaporated in the cold light of day.
My ideas where always formed under the influence of drugs in one form or another. Is this what my live was truly about regular overdosing daily chemist runs desperate crimes endless jail time I deep down knew I deserved more however I was so tired of letting myself and others down year after year and I wasnít daft enough to not know it was only a matter of time before the drink and drugs would kill me it had already took many of my family and people I knew. I had to put one foot in front and try my best to try something different.
My thinking always kept me in that same loop year after year wanting truly to stop using and not being able to stop for any length of time. I always found a reason in my mind to use again. Walking through THOMASí door I learned about my dilemma and found a solution and found I was hitting a level of self-honesty that allowed me to sit in my own truth, building a new relationship not only with myself but others is a freedom that makes my day and the future brighter calmer and am now able to give myself a break and live a life I once only dreamed about. Spending over 15 years in jail, trodding on everyone in my way to reach my next fix.
Listen up. If I can do it so can you.