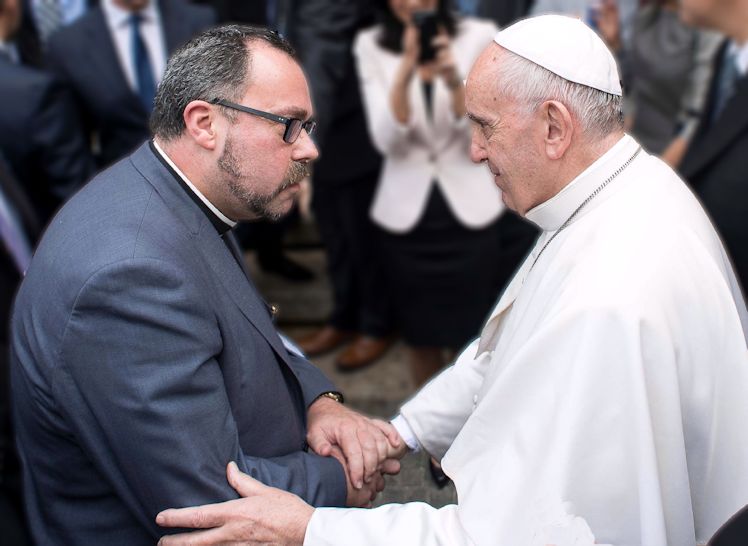 Father Jim McCartney
Founder & Executive Director of THOMAS
It was profoundly humbling and moving for me to personally thank Pope Francis for the inspiration he is giving to all those who are in recovery in the UK. It was a privilege to take part in the international meeting on drug addiction at the Pontifical Academy of Sciences at the Vatican at the close of November 2016. The Pope himself had called for this meeting to take place. What was very clearly revealed is how his Holiness is totally committed to rehabilitation and the need for social programmes, education and family support initiatives.
For the last 23 years THOMAS has been empowering people on the margins of society and we have made a significant contribution to the national movement of recovery in the UK. Our therapeutic community affirms the vitality of THOMAS as a nurturing and sustaining model of human development and transformational change. THOMAS works with the convergence of models providing an integrative approach from a variety of orientations in tackling complexity.
Our rehabilitation programmes are steeped in the social dynamic of dialogue that challenges behaviours and triggers the interpretation of thoughts and feelings that are cognitively internalised, nurturing the potential for replacement thinking.
It is great to see the prominent concepts of cognitive psychology and social learning working effectively with spirituality in the formation of each individual. Each day I see in THOMAS the immense potential of creativity in our therapeutic family. In the words of Maya Angelou "prepare yourself so that you can be a rainbow in someone else's cloud." Our mantra in THOMAS is: be still, listen, learn and know. Hence yes we can be that rainbow in someone else's cloud.