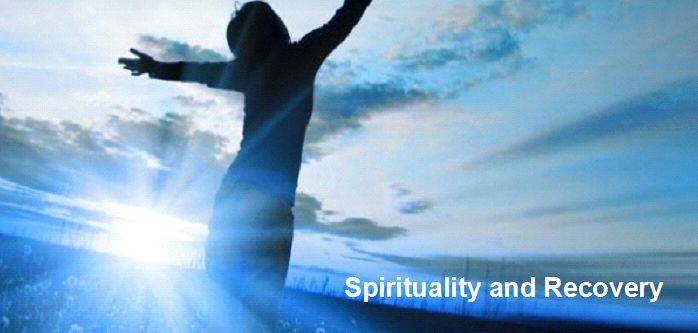 JOHN MICHAEL is a Franciscan and part of the THOMAS Team.
It is not surprising, with the secular age we find ourselves in, in the West, that many find the word 'Spirituality' a difficult one and the word 'God' even more difficult. And yet our history shows us that a spiritual void in our lives becomes intolerable and heightens our vulnerability to all sorts of things, like destructive relationships, a lack of objective, moral codes, depression and self-centredness and the illness of meaning. Jung wrote that God acknowledged or not will be there..
Here at THOMAS, recovery is an everyday word and it is fascinating to listen to the different views people have about it. Whilst someone who has had a good faith experience, to call God the source and sustainer of their recovery, makes complete sense to others
However, recovery and spirituality come by a different route. But the common experience of anyone who is in good recovery seems to be a common belief in a power greater than themselves and for me that means God working through others, as long as 'self' is not the one we rely on. This is good practise of course for Religion as well as Spirituality which might be perceived as apart from the traditional definition of Religion. But the end result is the same.
Recovery is a tough process, a life-challenging journey with massive changes in thinking, values, identity and inter-personal relationships. Spirituality in all of this has very obvious characteristics - gratitude, honesty, purpose in life and a desire, to share all these good experiences and transformations with others that something amazing has taken place, is not in doubt.
I believe that God works in all people and in all situations no matter how awful or impossible they may be. I don't believe that God and spirituality are easy answers to the human predicament, nor is God the unfeeling and vengeful cause of so much pain and tragedy in our world whether that is Syria, Mosul, Aleppo or addiction.
God and spirituality are actual effective ways into the cruelties and realities of the human condition and painfully often, enables us to search for the truth about ourselves and our world.
Recovery spirituality is not for the fainthearted. It costs dearly, it costs not less than everything but the recovery programmes demonstrate the real transformation of persons who actually hand over their wills and their lives to the care of God as they understand Him.