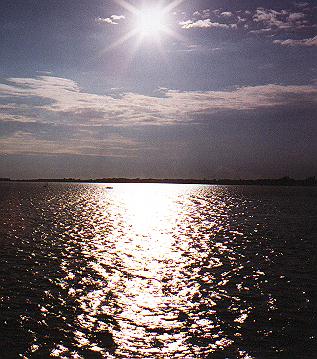 ---
TRANSPORT SYSTEMS IN THE ISLE OF WIGHT
---
2.4 Vehicle Ferry Services
2.4.1 Yarmouth - Lymington
Operating from the railway pier at Lymington this is the shortest car ferry service to the Island and useful if the ultimate destination is at the west. The service is operated by three ships named after characters from the Dark Ages, Cenred (1974) Cenwulf (1973), Caedmon (1973, on Portsmouth service until 1983), at a generally half hourly frequency. This service is also useful if travelling from the west on the mainland by either rail or road. On the Island the terminal at Yarmouth is remote from most of the centres of population.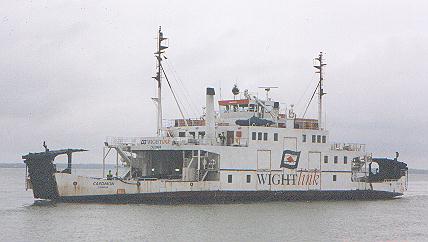 Caedmon
Cenwulf
2.4.2 Fishbourne - Portsmouth
This is the primary service to the Island operating from the centre of Portsmouth to an Island terminal at Fishbourne, a small inlet on the coast between Ryde and Newport. This service is totally vehicle orientated as public transport access to Fishbourne is limited. The service operates at typically half hourly frequencies, and continues late into the night. The ships in use are St Catherine (1983), St Helen (1983), St Cecilia (1987) and St Faith (1990), each named under the then owners, Sealink's, policy of naming all it's new its ships after saints.
St Catherine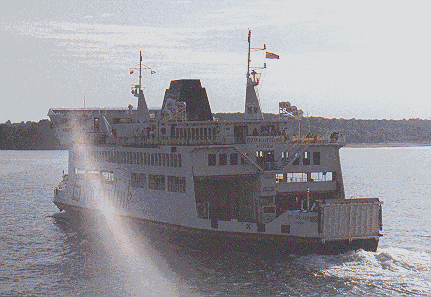 St Cecilia
St Faith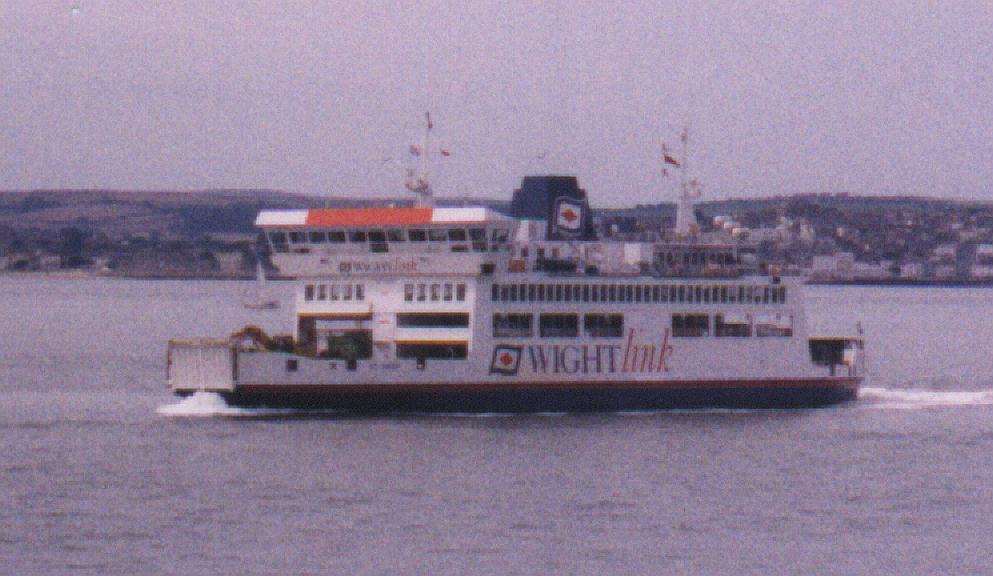 St Helen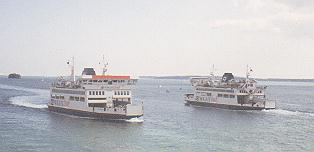 Ferries passing off Southsea
2.4.3 Cowes (East) - Southampton
The Red Funnel service operates from Southampton Docks to East Cowes on the mouth of the River Medina. The new 'Raptor' Class Red Osprey(1994), Red Falcon (1994) and Red Eagle (1996),are similar to those used by Wightlink on the other routes, and replace the ageing ships which have been running the service for many years. The former 'Castle' Class Netley Castle (1974)will be withdrawn from service on the commissioning of Red Eagle in the Spring of 1996. The new ship cost £8 million and concludes a £25 million investment in the fleet. This service, which operates hourly in summer and every hour and a half in winter, takes over twice the time of the other services, but delivers the vehicles closer to the links to the M3 and London. Red Funnel have recently commissioned a survey of the fares charged on a number of ferry routes around the world, and have concluded that their fares compare well with these and offer value for money.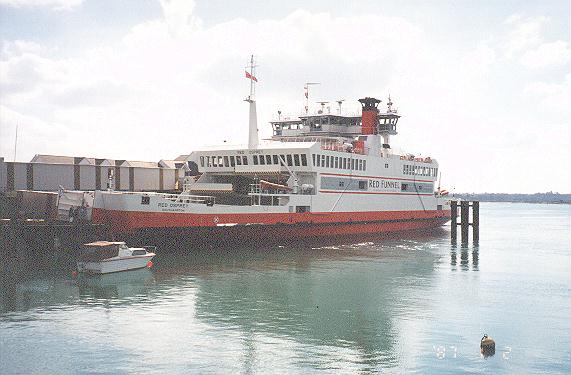 Red Osprey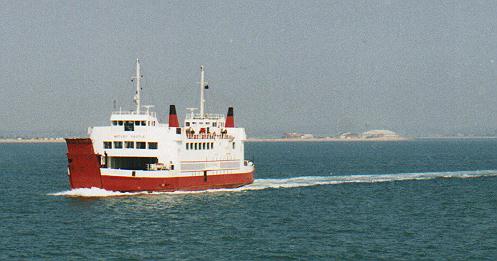 Netley Castle
2.4.4 West Cowes - East Cowes
Between the two halves of Cowes, which is divided by the river Medina, there operates a Floating Bridge (or Chain Ferry) Floating Bridge Number 5 (1976). This provides an essential link between the two parts of the town. The alternative route for vehicles would involve a journey of 20 - 30 minutes. The toll for the bridge is therefore worth the cost and time of the alternative journey. Foot passengers currently travel free. The Medina at this point is narrow, but deep, and it is possible for large vessels to navigate up to Newport. There is also a considerable traffic in yachts within the harbour. Although proposals have been made for a bridge, the need for the river to be kept clear for river traffic, would make such a construction very large and costly. It would also be visually unattractive at this point. A tunnel would also be possible, but again the access would be remoter than the present location, and would not serve the need of the towns which lie alongside the river. Thus, the floating bridge remains as an unusual mode of transport ideally suited for this location, one of a small number of others in the UK (including Sandbanks, Poole; Truro; Dartmouth and Windermere)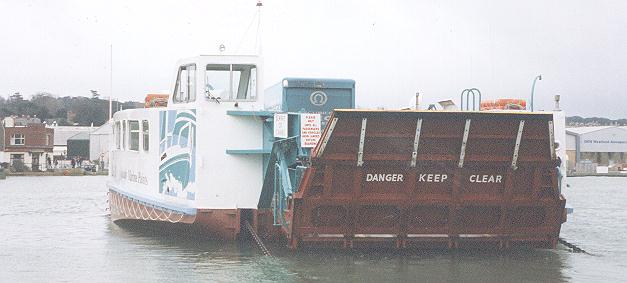 Cowes Floating Bridge

Dartmouth Ferry

Sandbanks Ferry