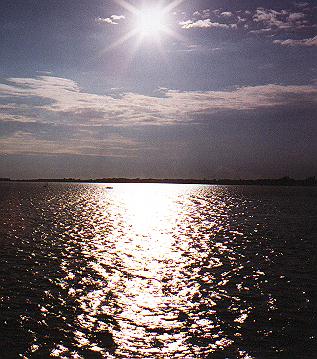 ---
TRANSPORT SYSTEMS IN THE ISLE OF WIGHT
---
7 VERTICAL TRANSPORTATION
7.1 Shanklin Cliff Lift
At Shanklin, the town is situated at the top of the cliff above the beach. The cliff lift enables visitors to travel in a conventional vertical lift to the foot of the cliff and the promenade. The alternative is a walk of some considerable distance down a winding road, which makes the lift very attractive.
7.2 Alum Bay Chair Lift
Alum Bay is famous for the vertical bands of coloured sands in the cliffs on the beach. It also has excellent views of the Needles, one of the most famous landmarks of the Island. Pedestrian access to the beach, is down approximately 150 steps and a winding footpath down the chine leading to the beach. The area is developed as a tourist attraction and as part of this, a cable chair lift has been constructed down the valley to a terminal in the beach. The cable lift performs a service to get people down to the beach level, but is more of a 'ride' for those prepared to hang in space, than a real transport service.
Alum Bay showing the famous coloured sands.
The cliff chair lift descends to the beach in the chine beyond.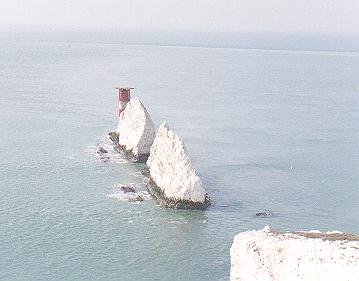 The Needles